Benchmarks: Far Cry 2, Call of Duty 5: World at War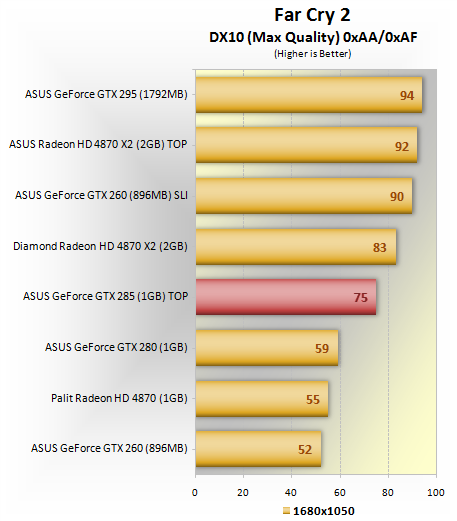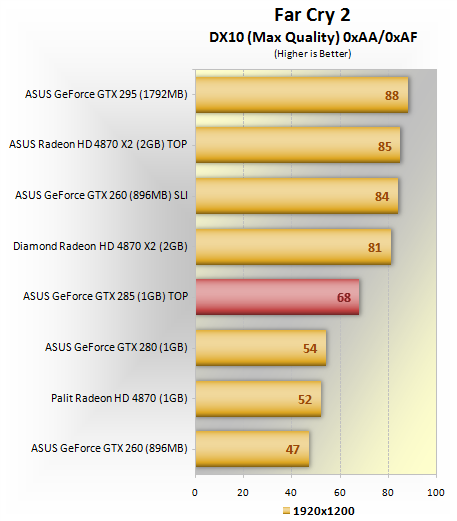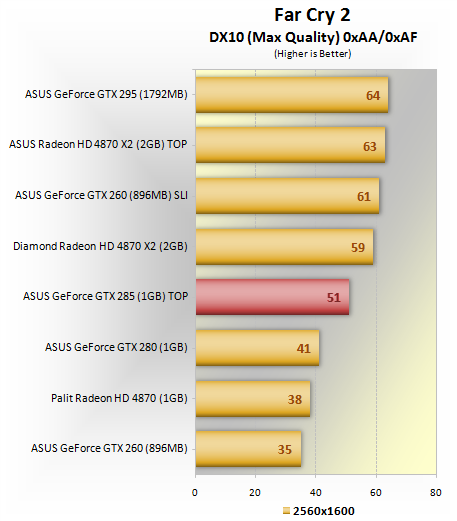 La Asus Extreme NGTX285 TOP fue fabulosa en Far Cry 2, logrando entregar mucho mas desempeño que la tarjeta original en 2560x1600. En esta prueba la GTX 285 fue 24% más rápida que la GTX 280 y solo 14% más lenta que la Radeon HD 4870 X2.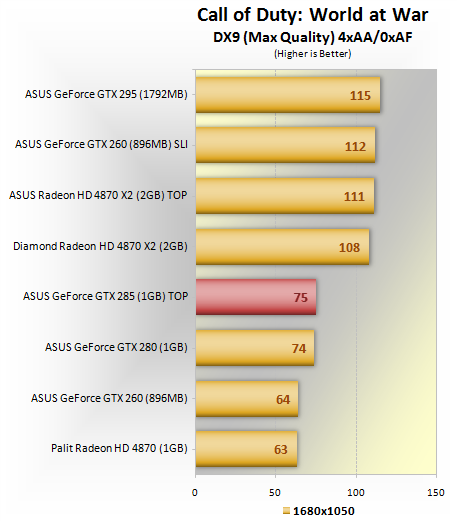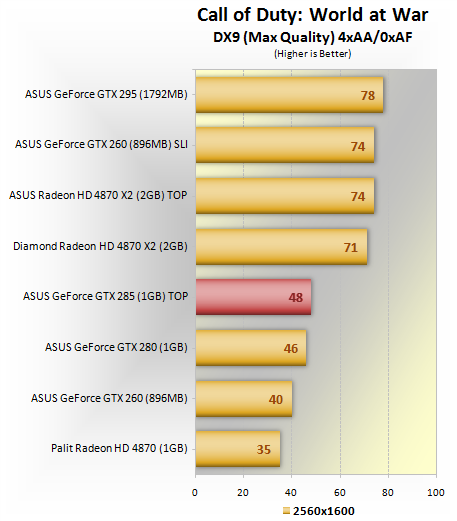 Como en Fallout 3, experimentamos el mismo tipo de embotellamiento del procesador en Call of Duty: World at War. Este inconveniente no solo se dio a 1680x1050 sino también a 2560x1600, hasta cierto punto. Esto resultó dos cuadros por segundo más para la Asus Extreme NGTX285 TOP en comparación a la GeForce GTX 280 original tanto en resolución 1920x1200 como la 2560x1600.