Beyond gadgets --- Gifts more than $600
Canon EOS Digital Rebel XSi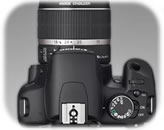 Memories turned into pro-level photos -

$650

Simply put, the Canon EOS Digital Rebel XSi offers the best sub-$1,000 performance and photo quality, so it's priced slightly higher than its closest competitors (the Sony Alpha DSLR-A200 and the Nikon D60). Jam packed with features and taking a step in the right direction from previous models, the Canon EOS Digital Rebel XSi will make remembering your family events and vacations both a breeze and a pleasure.

30" LCD display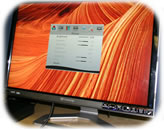 At a breathtaking 30 inches the Samsung SyncMaster 305T is nothing short of excellence. Displaying 16.7 million colors at a native resolution of 2560 x 1600, it has a contrast ratio of 1000:1, 6ms response time, .25mm pixel pitch, viewing angles of 178°(H) / 178°(V) and 3 year warranty. Weighing in at 26.5 lbs, the display sits atop a robust black base that allows swivel, tilt, and height adjustments.

If you are buying a monitor for someone who may have an interest in using it for something beyond a PC display, you ought to compare the Gateway XHD3000 with this Samsung model as the XHD3000 offers substantially more connectivity options. Both models compete hand-in-hand and while the Gateway XHD3000 was once a few hundred dollars more, it's now priced similarly to the Samsung SyncMaster 305T, making it further worth your consideration.

Sony Vaio JS190J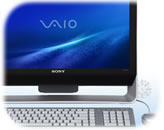 This all-in-one is beautiful, powerful and runs Windows -

$1,400

If you happen to know someone that prefers or requires an all-in-one desktop system the Sony Vaio JS190J is one of the best in its price range. While it's a bit smallish with a 20" LCD screen, the JS190J tops its competitors in benchmark tests.

The Sony Vaio JS190J somewhat resembles an Apple all-in-one with its sleek minimalist design. Some worthwhile specifications include an Intel E8400 CPU, G45 Express chipset, 4GB (2 x 2GB) DDR2 800MHz RAM, 500GB 7200RPM SATA HDD, and Intel GMA X4500HD graphics.

Apple MacBook Pro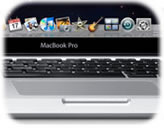 Top notch laptop that can handle every OS you throw at it -

$2,000+

Apple has earned the respect of many, including hardcore PC users with their constant market bombardment of innovative gadgets; and the MacBook Pro is more than just innovative. Arguably the best all-purpose high-end laptop money can buy today, the MacBook Pro now offers even more processing (including graphics) power, a thinner/lighter aluminum body, larger wear-resistant etched glass multi-touch track pad and much more.

At last glance, the MacBook Pro was competing with other similarly priced laptops, mostly coming out on top in benchmarks and when you factor in the sheer engineering and design behind Apple's flagship laptop, it's hard to consider anything else.

Pioneer Kuro PDP-6020FD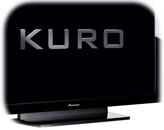 Top-grade plasma HDTV -

$4,000

With almost any component, device, tool or gadget there are a vast array of products which do virtually the same thing. Yet some are simply better and when that's recognized by the manufacturer, you are going to pay for it. For most people something in the mid-range of quality and engineering is quite sufficient. However, there are always the fanatics who are willing to pay a premium price for the slightest increase in quality or performance and if that person is on the market for a large high-def TV, they need to look at the Pioneer Kuro PDP-6020FD.

With the deserving name 'Kuro' (meaning deep or dark in Japanese), the PDP-6020FD has a 60" plasma 1080p HDTV display and it's been stated to have the richest of blacks amongst competing TVs. While its color temperatures have been claimed to be a bit inaccurate, the Kuro PDP-6020FD still seems to be the HDTV to beat this year.

CXC Simulations Motion-Pro 2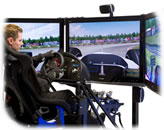 The racing buff wet-dream (unless buying a Ferrari applies) -

$25,000

The CXC Simulations Motion-Pro 2 would be a delightful treat for anyone with a hardcore racing interest. It features a tri-panel 46" HD 1080p LCD display, 505W true 5.1 surround sound system, highly advanced computer driven full-motion system using sophisticated electro-mechanical actuation and so much more. As was probably expected, this toy comes at a great expense.

The CXC Simulations Motion-Pro 2 goes for $25,000 and higher depending on your configuration, leaving this to those that are serious about their gift giving.