At one point or another, you're bound to run into this pesky issue: you can see an application open in the taskbar, but can't see the window on your desktop. A number of things can cause this, such as disconnecting your laptop from a secondary display before dragging the windows back to the primary desktop. It can also occur when you open a program that alters your resolution, among a few others.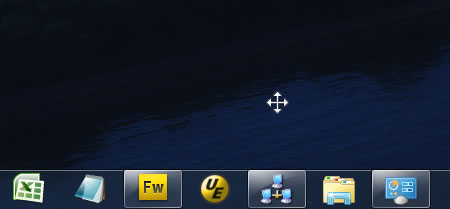 Restarting your PC may not be viable, because the inaccessible program window could contain unsaved data -- not to mention that it's never fun to reboot without a good reason. There are a couple of tricks to
get your stray window back
on screen.
Read our Tech Tip of the Week
.