It's hard draw attention away from Western Digital's freshly announced 3TB My Book Essential HDD, but Hitachi has a small announcement of its own today. The company has unveiled two new 2.5-inch 750GB drives, the Travelstar 5K750 and 7K750. Both represent Hitachi's first drives to use the new Advanced Format with 4096-byte sectors. They cram two 375GB platters into the standard 9.5mm-thick form factor, as opposed to thicker 12.5mm drives, such as Western Digital's 1TB Scorpio Blue.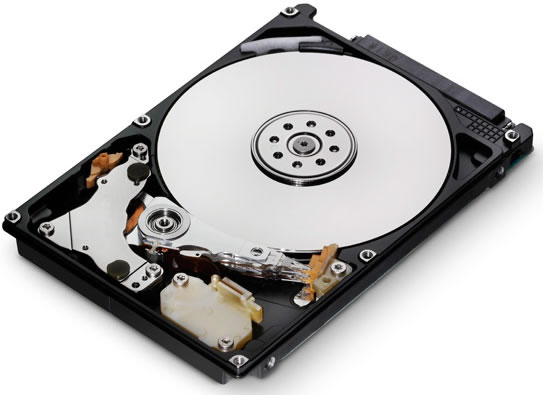 Hitachi isn't flaunting the "world's first" title since companies including Seagate, WD and
Toshiba
have already cracked the 750GB 9.5mm barrier. As their models indicate, the 5K750 features a rotation speed of 5400RPM, while the 7K750 spins at 7200RPM. The slower iteration has 8MB of cache, consumes 1.4W of power during read/writes, and will ship in November for $130. Its speedier sibling packs double the cache, consumes 1.8W of power, and isn't due until early 2011 for an undisclosed price.