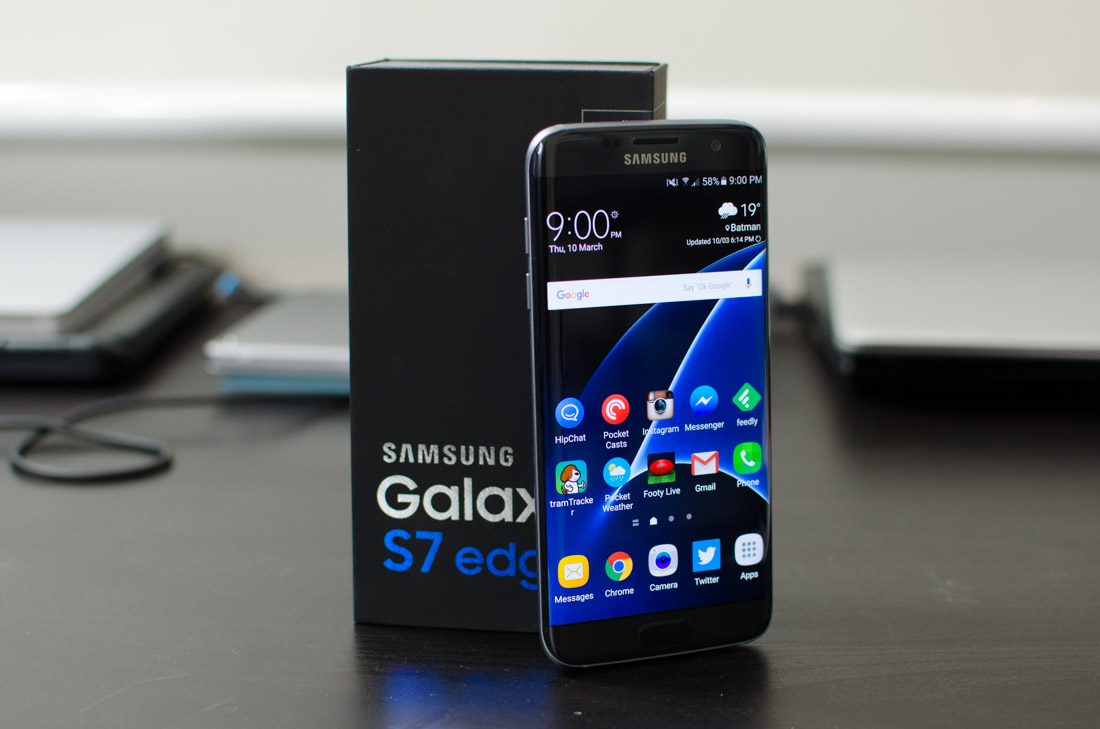 It's immediately apparent when you hold the S7 Edge that this phone has been immaculately constructed. Unlike the somewhat sloppy and plasticky Samsung designs from several years ago, the glass and metal seamlessly meet on the Galaxy S7's body. The slight curve to the front glass panel on all edges means you'll never feel the metal join, while the curved glass back feels just as good here as it did on the Galaxy Note 5.
The Galaxy S7 is still a 5.1-inch handset with a 1440p AMOLED display, but the dual-curved-edge Galaxy S7 Edge has increased in size to 5.5-inches. This sensibly transforms the Edge from a direct competitor to the Galaxy S6, to a device that sits between the S7 and Note 5 in Samsung's product stack.
There's no removable battery, but users should be extremely pleased to see the return of the microSD card slot, which is found in a tray along the device's top edge with a spot for the nano-SIM as well. Water resistance has also returned as a no fuss feature you probably won't even realize is part of the S7 Edge's package.