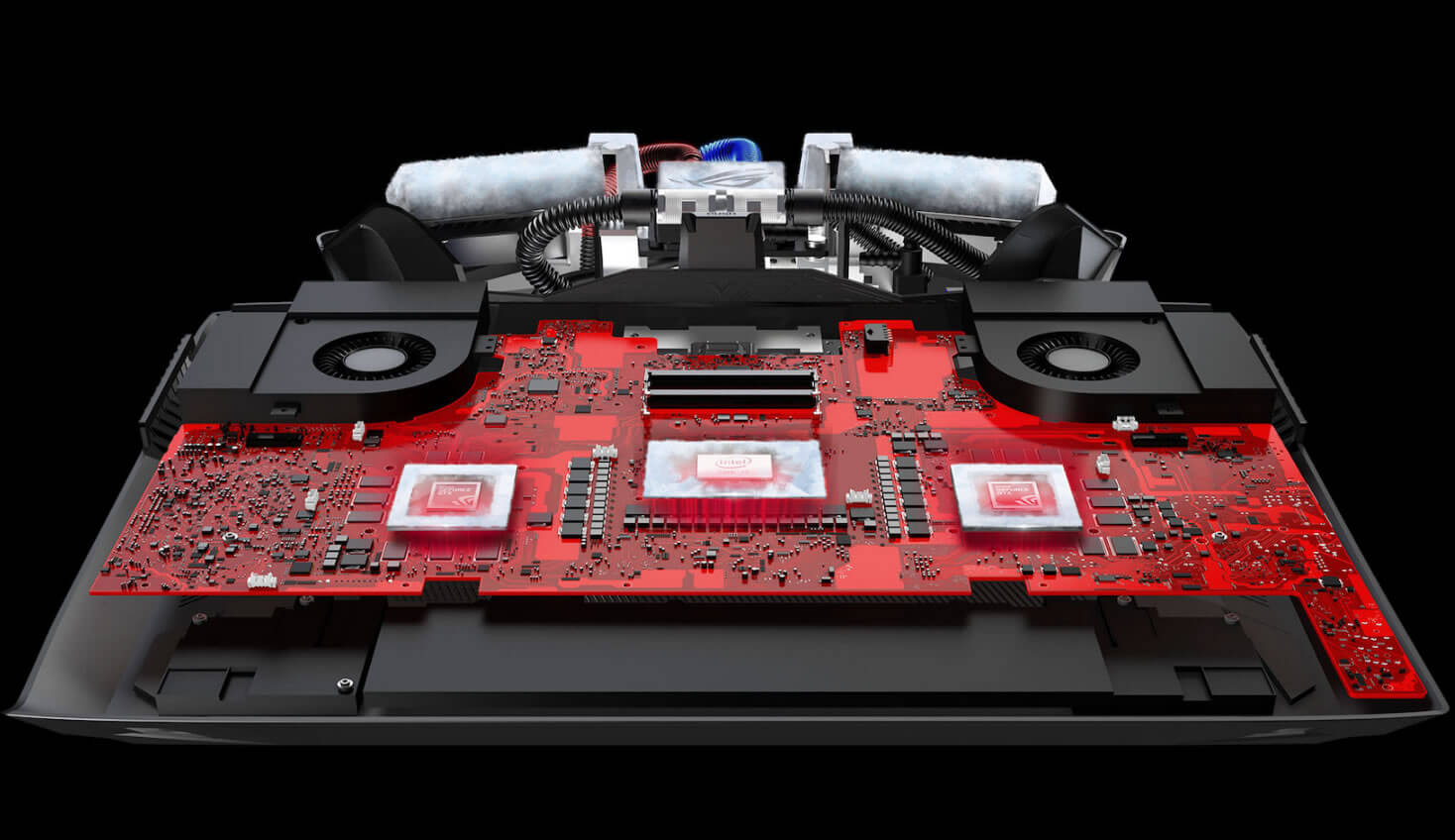 Nvidia recently gifted laptop gamers with fully functional GeForce 10 series GPUs. Our coverage of the launch and details on Nvidia's new mobile lineup can be found here, but for those who missed the announcement the big news is that Pascal brings GPUs with near exact specifications to laptops as their desktop counterparts. This is in stark contrast to essentially every other mobile GPU ever released.
In other words, on a GeForce GTX 1080-powered laptop you can expect 1080-like desktop performance, or thereabouts.
To put those claims to the test we received a prototype of Asus' ROG GX800. Those of you familiar with the previous-gen ROG GX700 will know it's an over the top liquid cooled laptop. Well, brace yourself because the GX800 is even more extreme. The G-Sync panel on the new model is larger, the Core i7 processor is clocked higher, there are now three SSDs of the NVMe variety, the keyboard is mechanical and not just the GPU is liquid cooled but also the CPU.