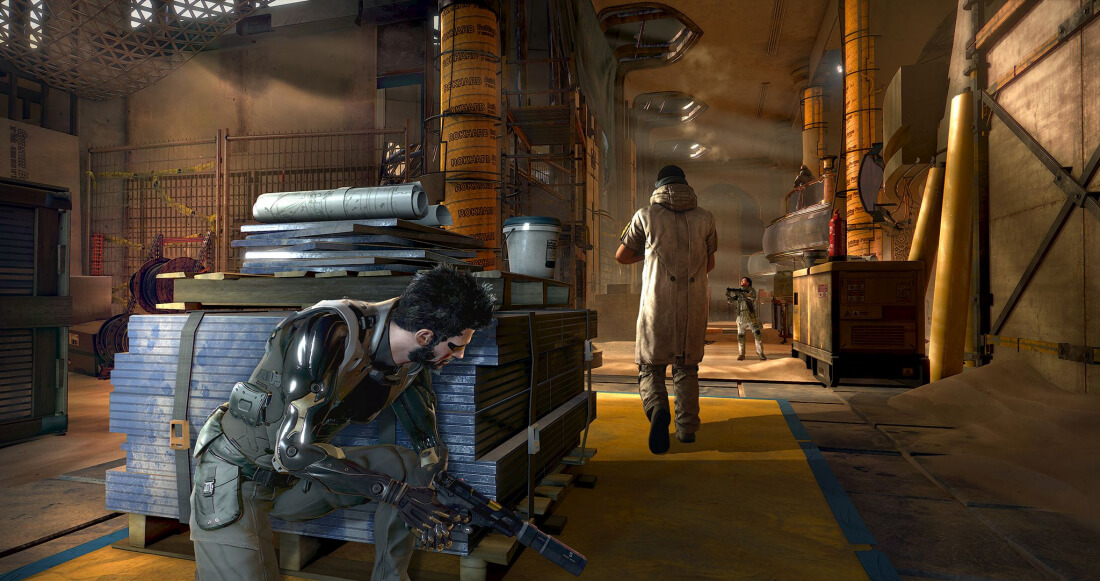 Deus Ex: Mankind Divided has some pretty big shoes to fill. Not only is it one of 2016's most hyped video games, but 2011's Deus Ex: Human Revolution is also a hard act to follow having received very positive reviews among reviewers and gamers alike.
Mankind Divided is built on the "Dawn Engine," which is derived from the proprietary IO Interactive Glacier 2 game engine used in Hitman: Absolution. Point being, like Hitman, Mankind Divided will support DirectX 12, though that will be patched in at a later date (AMD says September 4). Along with DX12, the game features an extensive library of AMD technologies such as TressFX 3.0.
Taking that into consideration, today's testing is naturally limited to DirectX 11 with plans to revisit Mankind Divided performance in September. With that, let's discuss how we'll be testing the game...