WTF?! Just when you thought that printer companies had exhausted all possibilities of adding DRM to your printer, HP is here to prove there's always another way. The International Imaging Technology Council has recently accused the company of "greenwashing" its products. This is allegedly a ploy to hide questionable business practices related to HP+ printers.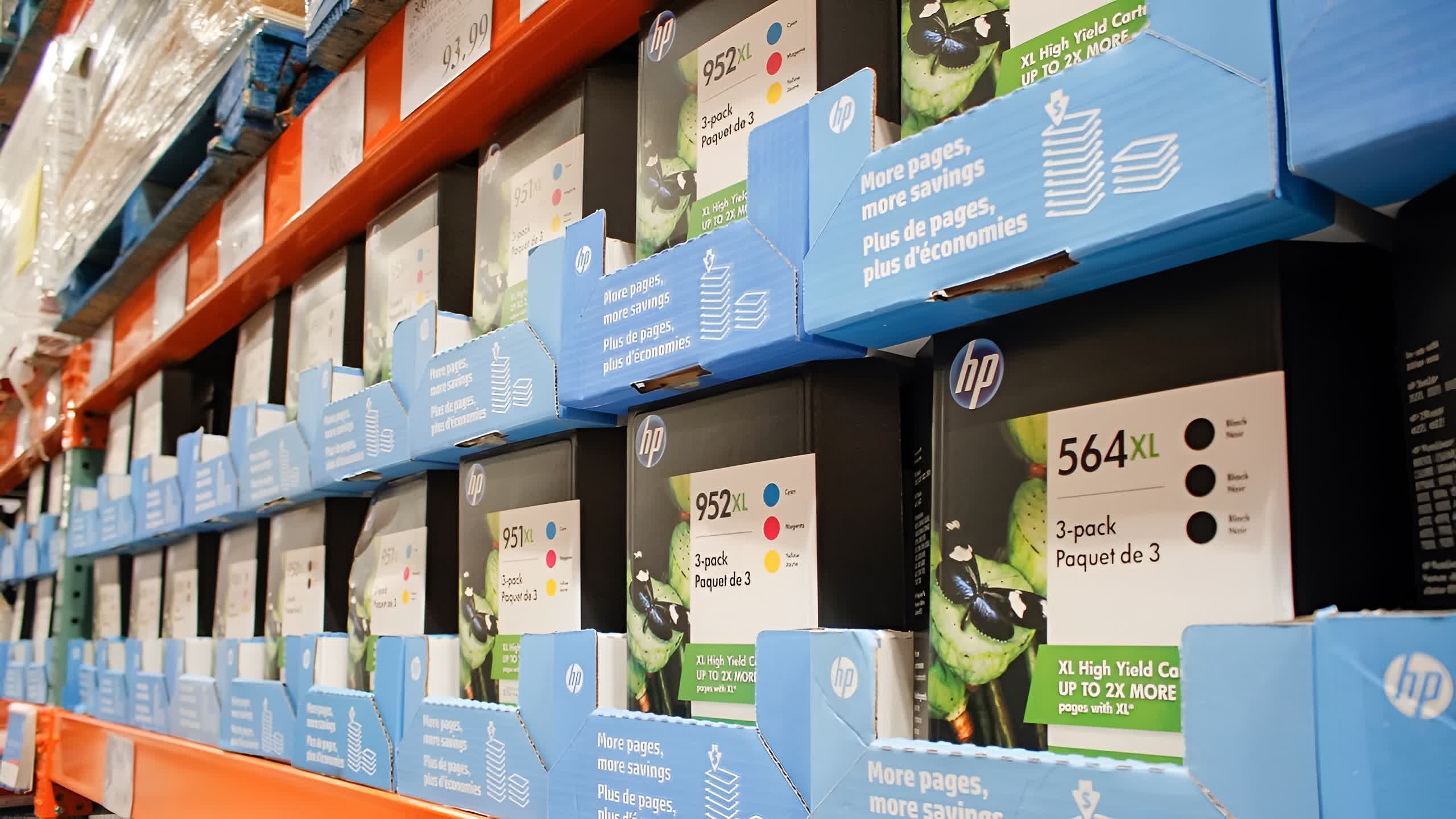 When HP is not bricking its printers with poorly-coded firmware that stays unpatched for weeks, the company is hard at work finding new ways to prevent its customers from using third-party ink for fear of leaving money on the table for other companies.
This behavior has landed HP in hot waters in Europe and the US, which is why last year it agreed to pay compensation totaling $1.35 million to customers who were impacted by its printer cartridge DRM shenanigans.
This relates to a feature the company introduced in 2016 called Dynamic Security that was supposedly designed to help them avoid subpar ink, but turned out to be more of a reaction to rival suppliers chipping away at one of HP's biggest profit drivers using relatively inexpensive ink and toner cartridges.
As noted by The Verge, HP was already working on a new way to screw consumers as far back as 2020, when everyone's attention was pointed at a small and invisible threat that sent large parts of the world into lockdown. At the time, the company described it as the "most modern and simple printing solution on the market," along with a promise that "every page printed is balanced off with investments to help protect and restore forests in equal measure."
What's interesting about this scheme is that it is disguised as an offer that appeals to a lot of consumers looking for a better deal for their printing needs. There's a good reason why Amazon's best-selling printer is the HP Deskjet 2755e. For $95, the company is offering a wireless color printer that can also scan documents and comes with six months of free ink delivered to your door every time your cartridges are about to run out.
That last part is important because there's no such thing as free in the printer industry. On paper, claiming the free ink means buying into a subscription service called HP+, which extends your printer's warranty by one year, gives you access to the HP Smart app, and gives you bragging rights for helping the company protect the environment by planting trees for every page you print. Once the free period runs out, you can choose an appropriate payment plan best suited to your printing needs.
Image credit: Laurie Hise
In reality, once the six months of free ink have passed you're automatically locked into a subscription that draws you away from cheaper ink or toner and into the land of genuine HP supplies. This practice had gone unnoticed until this week when the International Imaging Technology Council (IITC) filed a complaint against the company over what it deems as improper use of the EPEAT label to promote its HP+ products as eco-friendly.
The EPEAT certification requires the products in question to allow the use of non-manufacturer and remanufactured cartridges. However, The Verge was able to confirm with ink distributors like CompAndSave that third-party manufacturers have yet to find a way to serve customers that bought an HP+ printer.
You can technically cancel your HP+ subscription, but you'd still be using the same firmware that blocks third-party cartridges. IITC says HP has issued several firmware updates over the past two months that are designed to strengthen the ink cartridge DRM. And the company clearly states in the Instant Ink terms and conditions that it reserves the right to perform remote monitoring of everything you're doing with your printer, including what devices you use to initiate print jobs. It will also remotely patch the firmware on your printer without informing you ahead of time.
More importantly, disconnecting your HP+ printer from the Internet will disable the cartridges, and the only way to use your printer again is to buy "regular HP cartridges." It's like the online-only DRM that video game companies employ with technologies like Denuvo, with the added inconvenience of being charged for your HP+ subscription until you decide to cancel it. And the moment you cancel HP+, the associated cartridges are disabled.
HP has been able to get away with these practices when it comes to HP+ printers through careful language in their documentation, but the IITC is determined to get the Global Electronics Council to remove the EPEAT certification on HP+ printers and review all other HP products for potential improper use of the label in question.
The IITC complaint doesn't have the power of a lawsuit, but it should act as a reminder that consumers need to vote with their wallets when companies like HP try to disguise holding you hostage to their own products as eco- and consumer-friendly design. As of writing, four of the top ten best-selling printers on Amazon are HP+ printers, but you would most likely be better served by something like the $99 Brother MFC-J1010DW or the $130 MFC-J1205W.
https://www.techspot.com/news/98844-hp-has-found-new-way-add-ink-cartridge.html