Posts: 9,161 +117
Staff member
In brief: There are plenty of ways to monitor system resources in Windows 11, not least the slew of third-party apps that are available, but Microsoft has introduced another method: widgets that provide real-time information on a PC, which can be enabled by downloading an app from the Microsoft Store.
The widgets are part of the new Dev Home app that Microsoft introduced at the recent Build 2023 conference. Designed for developers to keep track of all their workflows and coding tasks and connect to dev accounts, it offers a customizable dashboard with a number of widgets, including ones that show CPU, GPU, RAM, and network usage.
You can try out the Dev Build now with a preview version that is available to download from the Microsoft Store. Once you've installed the app, press the Windows key and W to open Windows Widgets and see the list of new widgets which can be added to the board.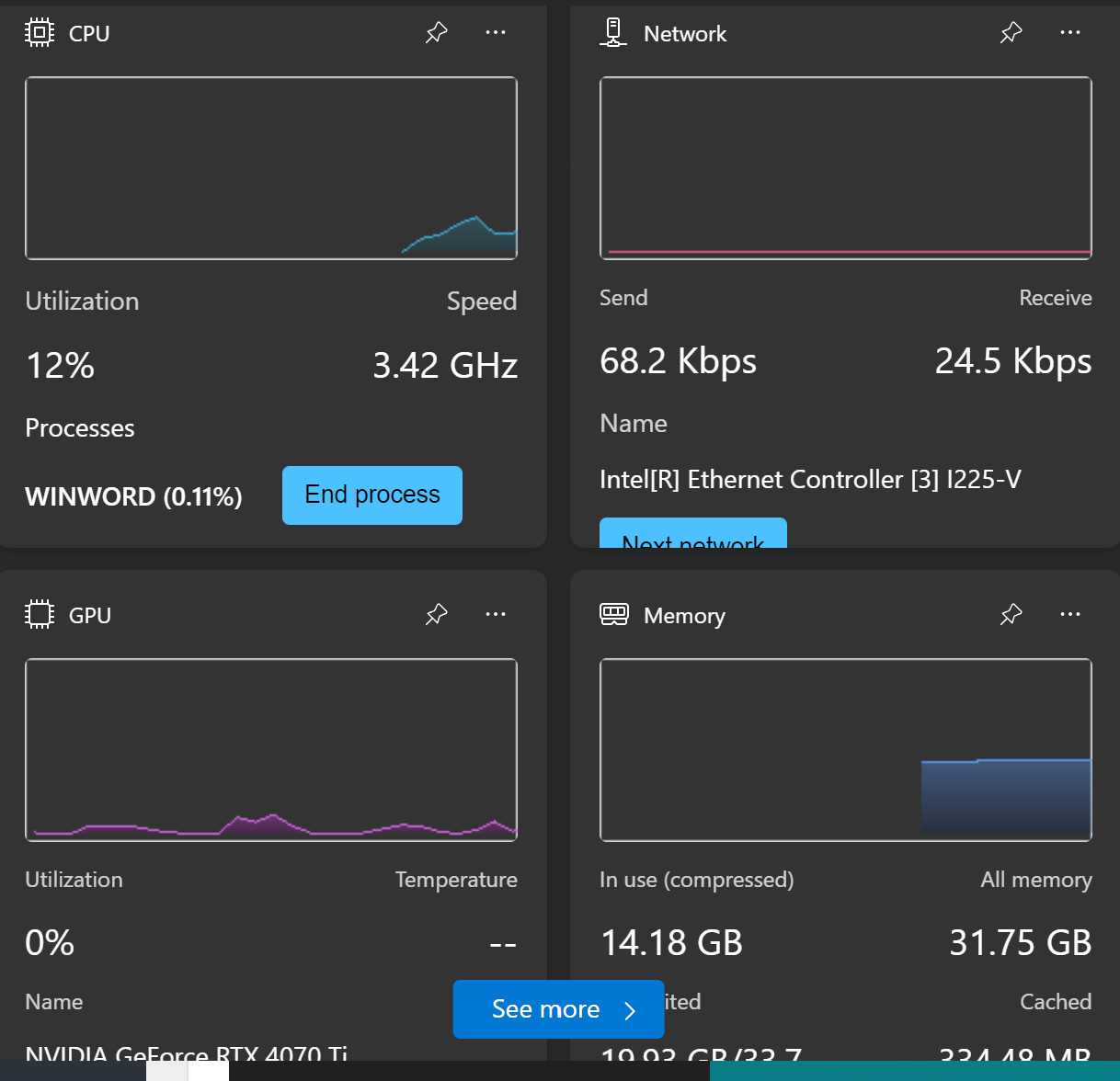 You can also click 'Dashboard' in the top left corner of the app itself, then '+Add widget'. From here, you can pin which widgets you want onto the dashboard.
Some of the widgets do more than just show information. The CPU section allows you to end processes that might be using a lot of system resources. The network widget lets you move through different networks, showing Wi-Fi and ethernet connections, and if you happen to have more than one GPU, that widget can show each one.

The Dev Home app and its widgets are still in preview, so expect some bugs and glitches – freezing seems to be a common issue. But it appears to work fine after the initial setup.
There are plenty of other ways to see system information beyond third-party apps, including the Game Bar and Windows Task Manager. But viewing them quickly using the Windows Widgets shortcut is quick and easy, and it's nice to have something more than news feeds on the board, though Microsoft has confirmed users will be able to disable these later this year.
https://www.techspot.com/news/98903-microsoft-introduces-windows-11-widgets-monitoring-cpu-gpu.html