Posts: 9,162 +117
Staff member
A hot potato: Firmament, the adventure game from Myst developer Cyan, is receiving a lot of flak for its heavy inclusion of "AI-assisted content." It's used in a number of areas, including the writing of the lore, character voices, and art.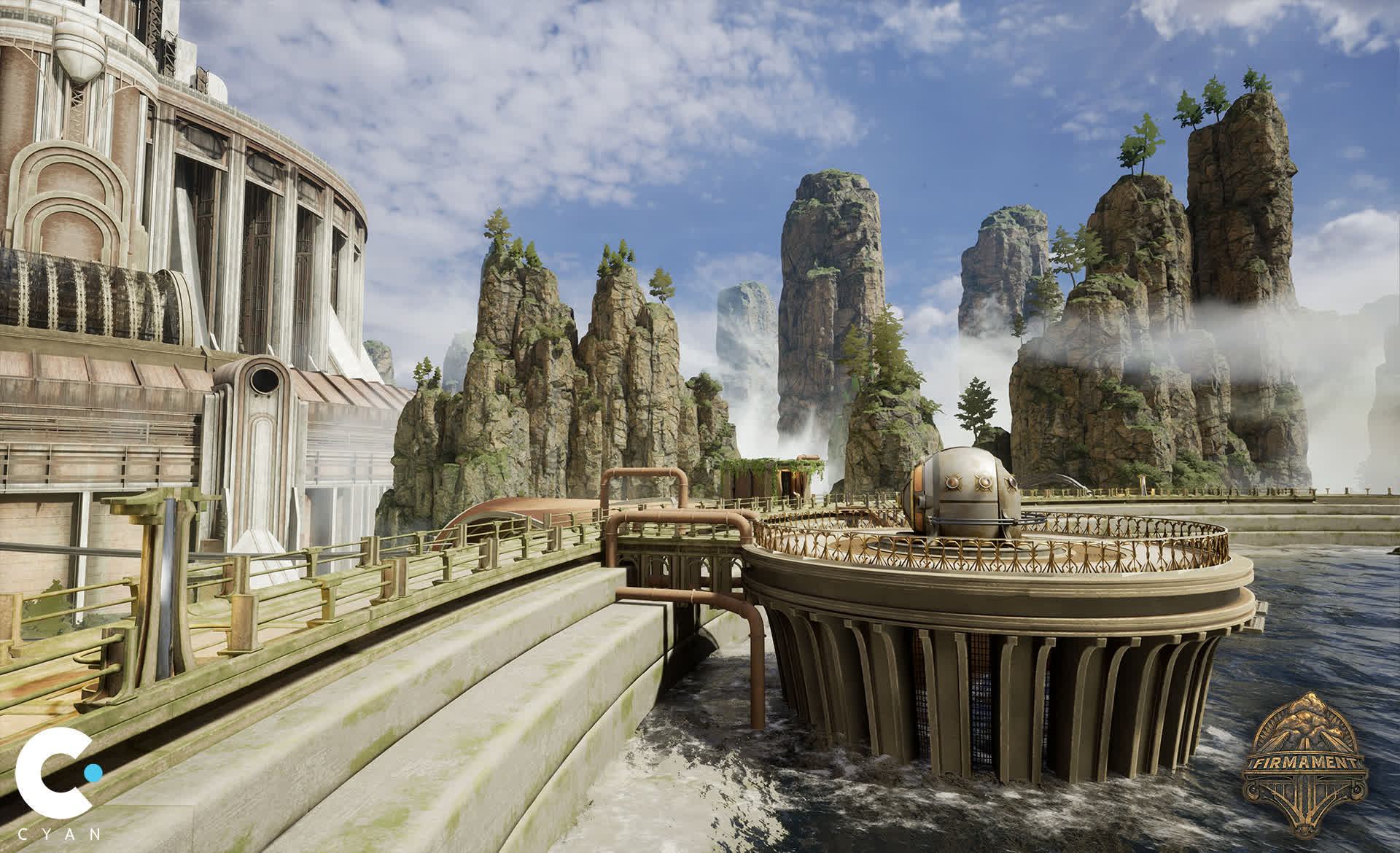 Firmament, which made headlines in April over its recommendation that players have 32GB of RAM in their PCs, passed its $1.285 million Kickstarter goal in 2019 by almost $200,000. There was a lot of excitement around the game, but it currently has a Mixed rating on Steam, a term that can also be applied to its critics' reviews.
Something that has been gaining more attention since Firmament's release in May is the game's end credits. Gregory Avery-Weir (via Kotaku) noticed that jobs such as voice acting are missing from the list.
The mystery is answered with the last credit that appears on the screen: an AI Assistant Content notice. It states all of Firmament's elements that generative AI assisted with: journals, logs, checklists, newspapers, stories, songs, poems, letters, loosely scattered papers; all backer portraits; all founders portraits; the "sunset" paintings; the art-nouveau wallpaper in the Swan dormitory hallways; propaganda banners; coastal spill decal kit; all voiced mentor, announcer, founder, and other speeches; backer-exclusive content.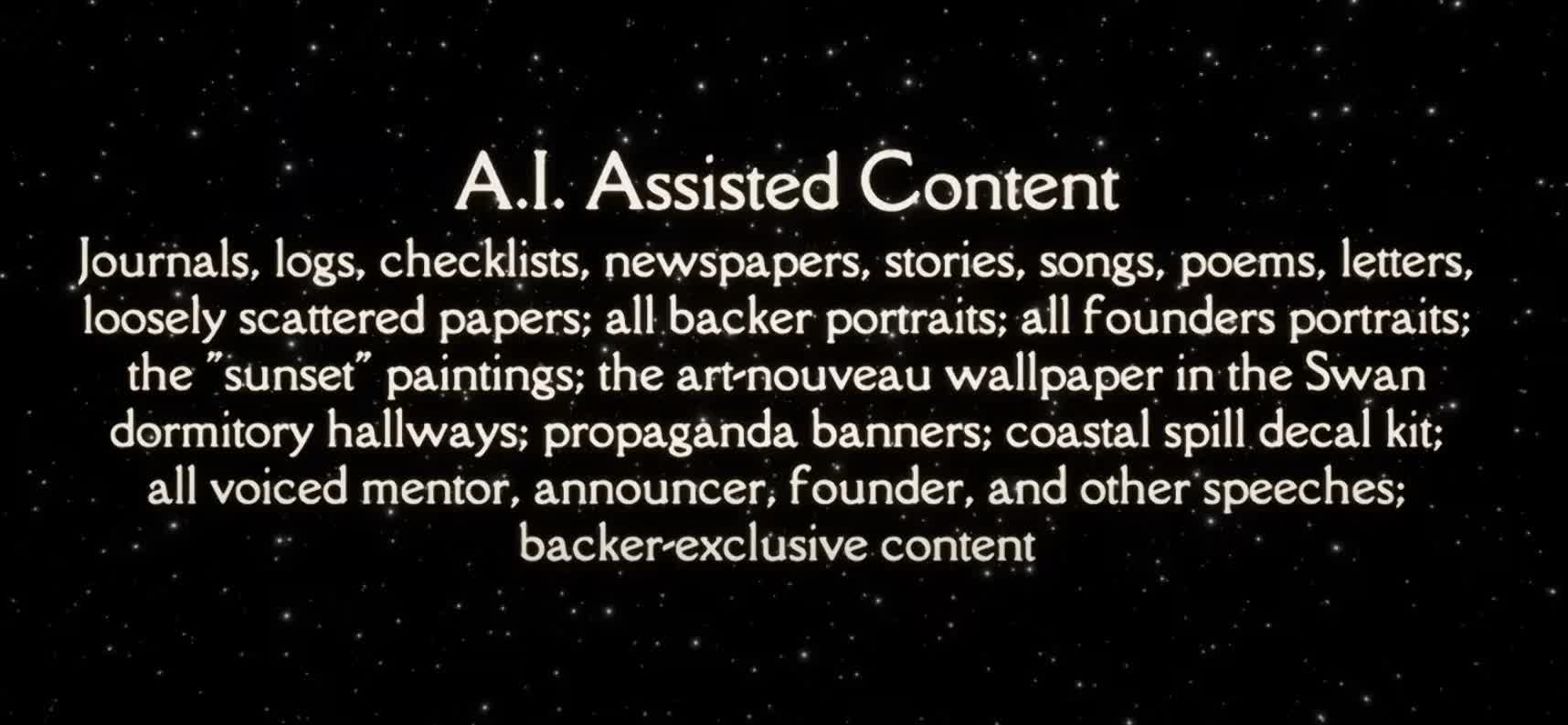 Kotaku contacted Cyan so the company could explain just how much AI assisted in the creation of these parts of the game. The developer emphasized that, as the name states, AI only assisted in these elements. It did not create them wholly. As for the voices, they were performed by a human 100% of the time, but the final performance timbre, pitch, and tone were modified using an AI service.
Cyan didn't say why the voice actors weren't credited, or how AI was used to create poems, songs, and artwork.
The use of generative AI in games is starting to feel like the NFT situation last year: developers keep using these new technologies in their titles even though the vast majority of players don't want them. There are plenty of user reviews for Firmament complaining about the use of AI, not to mention the angry backers.
Back in May, System Shock publisher Prime Matter faced a barrage of flak for using Midjourney to create a picture of antagonist Shodan and sharing it on social media. Developer Nightdive later confirmed that there was no AI-generated art in the game.
It's not just game companies receiving criticism for this practice. To commemorate the 2nd anniversary of the protests against tax rises imposed by the Colombian government during the height of Covid-19, Amnesty International posted images of the incidents that were created by a generative AI.
https://www.techspot.com/news/98990-myst-developer-slammed-using-ai-generated-content-latest.html