Posts: 9,135 +117
Staff member
What just happened? Last night's Sony PlayStation Showcase had a lot of exciting things on offer, and not just the games that are coming to PS5 and PC. The Japanese giant revealed its first pair of earbuds that work on both platforms (and its newly unveiled Project Q handheld device), boasting lossless and low latency audio.
There have been plenty of rumors swirling around since early this year about Sony working on its own earbuds, codenamed Project Nomad. These were proved accurate when the buds were officially unveiled during the PlayStation event last night.
The Bluetooth-enabled earbuds carry the same design aesthetic as the PlayStation 5, with white tips bearing the PlayStation logo that bring to mind the console's backplate, as well as a black outer shell and bulb.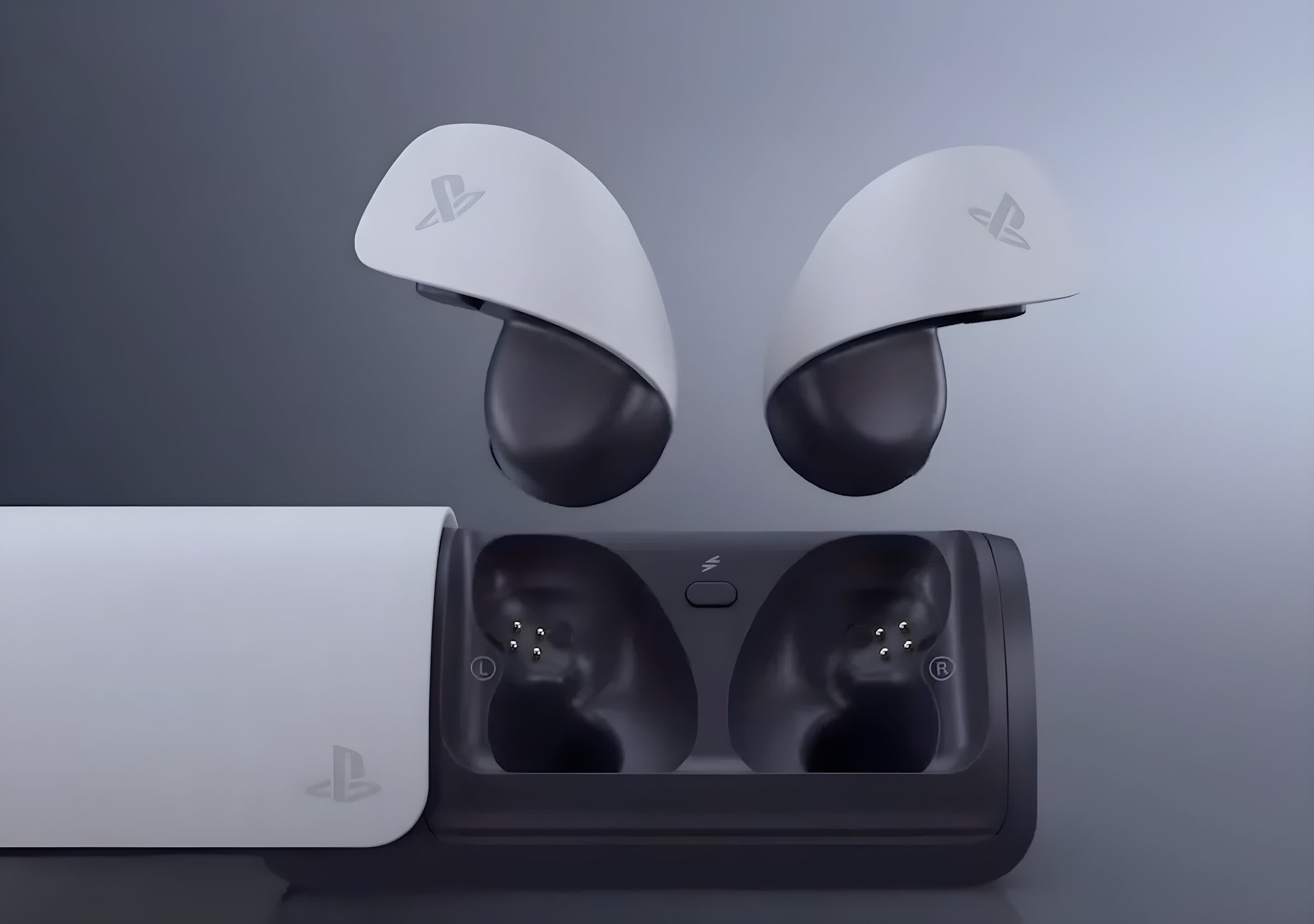 Sony says the buds' new wireless technology was developed by SIE (Sony Interactive Entertainment) to ensure they deliver lossless audio and low latency for "outstanding" sound quality while playing games. SIE president Jim Ryan said that in addition to being designed for PC and the PS5, they "simultaneously connect to smartphones via Bluetooth."
Buyers also get a very stylish cylindrical charging case – again, in the style of the PS5 – that will doubtlessly light up in the same way as the console when being charged.
Take a sneak peek at new accessories revealed at today's Showcase – the Project Q device for playing games installed on your PS5 and streamed over WiFi, plus our first official wireless earbuds offering lossless audio on PS5 and PC.

More details to come in the months ahead. pic.twitter.com/0nzemSWSCV

– PlayStation (@PlayStation) May 24, 2023
Sony has plenty of experience when it comes to wireless earbuds. The company's WF-1000XM4 were joint winners in our Best of Headphones (Best Earbuds category) feature, partly thanks to their excellent Active Noise Canceling abilities. No word if the PlayStation buds will have this feature, but it's a strong probability.
Ryan didn't mention any of the PlayStation buds' specs, only that these details will arrive in the months ahead. We don't know pricing or availability, either. One thing that can be seen in the video is + and – icons on each bud, suggesting volume buttons. It'll also be interesting to see if the buds work with the PSVR2, which would be an improvement over the headset's included wired pair.
Other reveals at the show included the Project Q handheld. The device, which looks like a DualSense controller with a screen in the middle, allows PS5 users to stream games to the 8-inch display over Wi-Fi and Remote Play.
https://www.techspot.com/news/98821-sony-first-playstation-earbuds-boast-lossless-low-latency.html