Now downloading...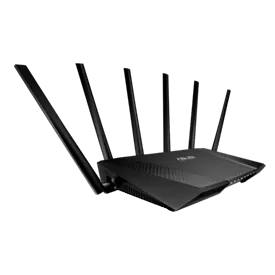 RT-AC3200 is a tri-band 802.11ac router featuring Tri-Band Smart Connect, an incredible new feature that automatically maximizes the performance of your wireless devices.
More about this driver
With the world's fastest combined data rate of 3200Mbps (2600Mbps on the two 5 GHz bands plus 600Mbps on the 2.4GHz band), RT-AC3200 allows every device to work at full speed, ensuring lag-free online gaming, silky-smooth 4K UHD video streams, and effortless downloading. Add to this superb coverage and advanced security, and you'll see why RT-AC3200 takes your network to the next level.
What's New:
Bug Fixes
Learn more
.