Now downloading...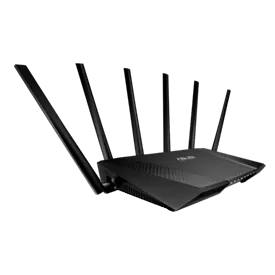 RT-AC3200 is a tri-band 802.11ac router featuring Tri-Band Smart Connect, an incredible new feature that automatically maximizes the performance of your wireless devices.
While you download, a few facts
Thank you for choosing TechSpot as your download destination. If the download does not begin automatically, click here
This driver is available for multiple platforms/operating systems.
This driver has been downloaded 1,790 times so far
All downloaded files are on their original form. No installers, download managers or other crappy additions are allowed.
More about this driver
With the world's fastest combined data rate of 3200Mbps (2600Mbps on the two 5 GHz bands plus 600Mbps on the 2.4GHz band), RT-AC3200 allows every device to work at full speed, ensuring lag-free online gaming, silky-smooth 4K UHD video streams, and effortless downloading. Add to this superb coverage and advanced security, and you'll see why RT-AC3200 takes your network to the next level.
What's New:
Bug Fixes
Fixed out of memory issue when using guest network.
Fixed Chrome, Edge and IE compatibility issues.
Fixed quick internet setting wizard compatibility issues.
Fixed NAT issue caused by UPnP media server.
Fixed dual wan issues in PPPoE or PPTP or L2TP + DHCP environment.
Fixed AiCloud related issues.
Fixed AP mode interoperability issues
Modified
Learn more
.