Shortcut Extravaganza: Windows, Mac, Chrome, Firefox, Android, iPhone & More!
Page 8 :

iPhone and iOS Shortcuts By

TechSpot is celebrating its 25th anniversary. TechSpot means tech analysis and advice
you can trust
.
When you buy through our links, we may earn a commission.
Learn more
.
iPhone and iOS Shortcuts
Old but Good iPhone shortcuts/tricks
Start with the Keyboard settings: Maybe you don't want auto-correction or auto-capitalization enabled by default, so set that up to your liking. Perhaps most importantly, add "Text Replacement" for phrases you may use often: "fg" can become Freaks and Geeks or "@@" can become your email address.
Add a symbol faster: Tap and hold the 123 button then slide your finger to the symbol you want. When it's added, the keyboard returns to the letters keyboard.
Long pressing keys for accents/symbols: Some letters in the keyboard have optional characters, accents or secondary symbols. For example, hold down the letter E and many accents will show up or long press the .com key and you'll get shortcuts for ".net, .org, ,edu" and more.
Speed back to the top: After scrolling down a long list or through a long post, tap the very top of the screen to go straight back to the top. This works in most apps, but can be annoying if you miss the top and hit the browser bar instead (like I do sometimes.)
Stop audio with a timer: Like falling asleep listening to music but hate waking up to a drained phone? Go to the clock app and tap Timer. Set it for however long you wish and then tap When Timer Ends. Scroll down to the very bottom and select "Stop Playing." After this, start your music (or audiobook) and when the timer ends the audio will stop.
Change the Panorama direction: Tap the arrow that appears in the middle of the screen in the Panorama mode.
Swipe to delete in the calculator: Swipe left or right in the area where the calculation appears to delete the most recent digit you entered.
Create custom vibrations: iOS has two default vibrations for when you receive a phone call and a text message, but you can create your own to identify a specific caller or some other event. Go to Settings > Sounds > Ringtone > Vibration > Create New Vibration. You can now create a custom pattern to distinguish between predefined vibration alerts.
More iOS time savers
Quick reply to messages: You can swipe and dismiss a new message notification but in iOS 9 you can also pull the alert down and reply inline from the notifications drawer without leaving your current app or unlocking your phone for that matter.
Make a website PDF: From Safari, hit the share button and on the top row you'll see "Save PDF to iBooks" (you might have to swipe left to see it.) Once you tap the button, you can share the PDF from the iBooks app.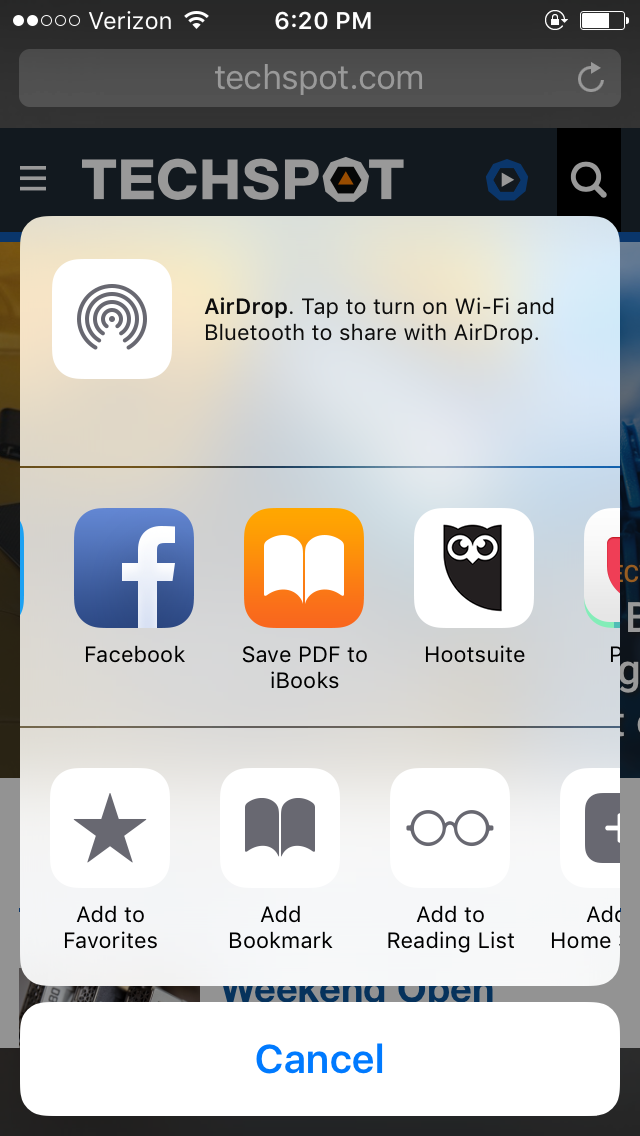 Select the low power setting: Go to Settings > Battery and there's an option at the top called Low Power Mode. When selected, the mode turns off many background functions, automatic downloads, GPS services, and fancy but non-important visual effects. When in Low Power Mode the battery life indicator turns to a yellow/orange color. And when you go back above 80 percent battery, Low Power Mode will deactivate.
Monitor battery usage: iOS is generally pretty savvy about power consumption but if think something is off and you're running out of battery too soon, go to Settings > General > Usage > Battery Usage. This will show a list of the apps taking away the most juice.
Drag to select photos: Finally you can delete a bunch of photos with a few swipes. In your Photos, click select and then drag your finger to the left or right, or up or down across the photos to select them.
Search within settings: In Settings swipe down and a search bar will appear. Search for any keyword or app and you'll get a list of links.
Share and save a voicemail: There's now a share button in the iPhone's visual voicemail that comes with plenty of options. Send through apps such as Email, Notes, Messages or Facebook Messenger, Voice Memos, Basecamp or Slack. Send it to Dropbox to save across devices as a .m4a (MPEG 4) audio file.
Use a six-digit security code: When you upgraded from iOS 8 to 9, your four-digit security code remains. To increase your security level (with a four-digit code there are 10,000 options) go to Settings > Touch ID & Passcode > Change Passcode. At this point, you will have to enter your existing Passcode to get this far, then again when you ask to make the change. Tap "Options" on the bottom of the screen and select "6-Digit Numeric Code." Then enter the new code twice.
Hide contact images in messages: On the iPhone 6's in the Messages app photos from your Contacts list show up right next to the person who sent the message. If you don't like this, turn it off in Settings > Messages to turn off Show Contact Photos.
Take a screenshot: Press and hold the Sleep/Wake and Home buttons at the same time. You'll hear a sound and see the screen go blank for less than a second indicating that the screenshot has been saved. You can find the screenshot in the Photos app.
Send your location: In the Messages app, tap on a conversation. On the top right corner you'll see a "Details" option, tap it. From there, you should find an option to "Send My Current Location" which will do the trick. Alternatively, Whatsapp also let's you share your location from the 'Send Media' menu.
Siri Annoyances and more
Limit Siri in Spotlight Search: They say Siri is getting smarter, but maybe she's just getting aggressive. In the Spotlight search, Siri shows apps you've recently used, favorite contacts, headlines and more. If you don't like that, go to Settings > General > Spotlight Search and turn off Siri Suggestions. After that, the Spotlight Search page stays empty until you type in a search. If you want to limit the apps that get searched in Spotlight, go to Settings > General > Spotlight Search again and toggle off any app you won't search.
Teach Siri how to pronounce names: Launch Siri and ask her to say a name. When she answers, tell her that's not the correct pronunciation. Siri will then ask you how to correctly pronounce the name and give you three possible ways she can pronounce the name. Choose the best one and Siri will remember it.
Silence Siri: Go into Settings > General > Siri > Voice Feedback. Select "Control with Ring Switch." This will keep Siri quiet when you turn the ring switch to off/mute.
Get rid of shake to undo: Who thought that shaking your phone to undo an action was a good idea? Don't ask me. To get rid of it go to Settings > General > Accessibility > Shake to Undo and turn it off.
Shortcut Extravaganza Menu
OS Keyboard Shortcuts
Browser Shortcuts
Mobile Shortcuts