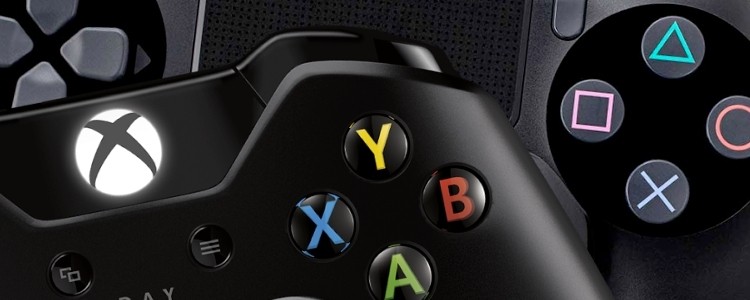 TechSpot is celebrating its 25th anniversary. TechSpot means tech analysis and advice
you can trust
.
Gaming enthusiasts were outraged by the strict limitations that Microsoft planned to enforce on the Xbox One. Amid a fury of negative feedback, the tech giant did a complete 180 - they announced yesterday that users will no longer have to establish an online connection every 24 hours to play games, and that trading disks with friends will be as hassle free as ever.
Perhaps the Microsoft retreat wasn't sparked by the backlash of unhappy customers, but rather the fear of having no customers at all. Last week, Amazon ran a poll on their Facebook page which pitted the Xbox One against the PlayStation 4, and not surprisingly, the Sony console won in a landslide.
The poll was eventually taken down by Amazon, but at last glance, the final tally was 38,984 for the PlayStation 4 and 2,162 for the Xbox One. Gamers who visited Amazon's Best Sellers list could draw a similar conclusion, seeing as the Sony system had solidified its position in first place. 
Following the Microsoft retreat, a huge debate ensued. Some users insisted that Microsoft's reversal was too little too late, while others hopped right back on the Xbox One bandwagon. As a result, it became extremely difficult to assess whether Microsoft's attempt at damage control was a success or a failure.
Currently, according to the Amazon Best Sellers list, the Xbox One has now surged into first place. If you look closely, you'll see that the Microsoft console atop the leaderboards is the "Day One Edition"; a version that had already sold out for PlayStation 4 fanatics. Also worth noting is the fact that Sony's console has four different listings in the top ten – the standard edition plus three bundles – while the Xbox One has a single one.
That said, a similar response from game enthusiasts has been seen across Europe. Amazon UK shows that both consoles are pretty much even, with the Xbox One holding a slight 2.3% advantage in sales.
Regardless of who wins this horse race, the excitement surrounding the next-generation consoles is unbelievable, and probably pleases both Sony and Microsoft. After all, any publicity is good publicity.
Ketu Patel, head of video games at Amazon UK, added, "It will be fascinating to see how the battle between the two console giants develops over the coming months - the fight for who's going to be the must-have Christmas present is only just beginning."