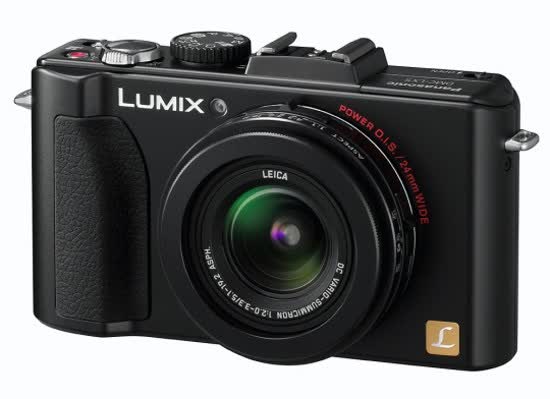 TechSpot Metascore
Based on
47

expert reviews
Excellent:

23

Good:

22

Average:

2

Bad:

0
Pros:
Fast, Great image quality in any light, Sharp display, Lots of controls for manual shooting, Hot shoe and digital accessory port, Camcorder-like video experience.
Very good image quality with lots of detail, Well made and good looking exterior, Very fast and very reliable AF.
Ultra-wide-angle lens with F2.0 aperture, Macro mode lets you get extremely close to subject, Very fast autofocus and quiet zoom motors, Superior video capture and manual video controls, Manual controls for aperture, shutter, and focus, Very sturdy build
Cons:
Pricey, Bulky, LCD shows some motion blur.
Annoying lens cap design, Dated interface, Cool WB tendency at default settings.
TechSpot is supported by its audience. When you buy through our links, we may earn a commission.
Learn more
.
Fast, Great image quality in any light, Sharp display, Lots of controls for manual shooting, Hot shoe and digital accessory port, Camcorder-like video experience
Very good image quality with lots of detail, Well made and good looking exterior, Very fast and very reliable AF
Ultra-wide-angle lens with F2.0 aperture, Macro mode lets you get extremely close to subject, Very fast autofocus and quiet zoom motors, Superior video capture and manual video controls, Manual controls for aperture, shutter, and focus, Very sturdy build
Fast lens. Excellent controls. HD video
Excellent raw photo quality; sharp, bright lens; compact but comfortable design; broad manual shooting feature set
Bright 24-90mm f2.0-3.3 lens with quick AF, Full manual, RAW and flash hotshoe, 3in / 460k screen and optional EVF, 720p movies with manual exposure control and zooming
Solid feel and appearance of quality, Longer 24-90mm eq. lens than LX3, yet still as wide, Fast lens at f/2.0 - 3.3, More effective optical image stabilization with Power O.I.S, Compact design, 3-inch 460K-dot LCD with 11-step auto brightness, Four as
Ultrawideangle lens with F2.0 aperture, Macro mode lets you get extremely close to subject, Very fast autofocus and quiet zoom motors, Superior video capture and manual video controls, Manual controls for aperture, shutter, and focus, Very sturdy bui
Build, layout, HD video, quick AF
Very good photo quality, low noise though ISO 800 in good light (and things look better if you shoot RAW), Fast F2.03.3 lens with newly expanded 24 90 mm focal range, New and improved optical image stabilization, Midsize, well built body (in most respects
Better pictures compared with LX3; improved autofocus performance; redesign of button layout facilitates operation; accessory port for EVF and other peripherals
Diverse zoom range; wide f/2 aperture; good HD video recording; manual controls in movie mode
Pricey, Bulky, LCD shows some motion blur
Annoying lens cap design, Dated interface, Cool WB tendency at default settings
Intelligent Auto mode produces underexposed images, Some camera settings are buried deep in menus, Limited optical zoom range
Average JPG performance. Almost DSLR price
JPEG processing should be better
Small continuous burst at full resolution, Play button can't power-up camera into playback, Lens cap can prove inconvenient, No longer much smaller than a camera with a DSLR sensor
Some soft corners at wide-angle (wide-open), Lots of barrel distortion in RAW files at wide-angle, Below average color accuracy/inaccurate Manual WB, Yellowish skin tones outdoors with Auto WB, Visible demosaicing errors in fine detail such as hair, Sl
Intelligent Auto mode produces underexposed images, Some camera settings are buried deep in menus, Limited optical zoom range
Expensive, limited zoom range, no viewfinder
Best photo quality obtained by shooting RAW (translation: JPEG engine needs improvement), Noise reduction still a bit heavy on low contrast subjects; some subjects seem noticeable softer than the rest of the image, Mild corner blurring, highlight clipping
AF box gets resized each time camera is switched off; hassle to remove lens cap before shooting
A little pricey