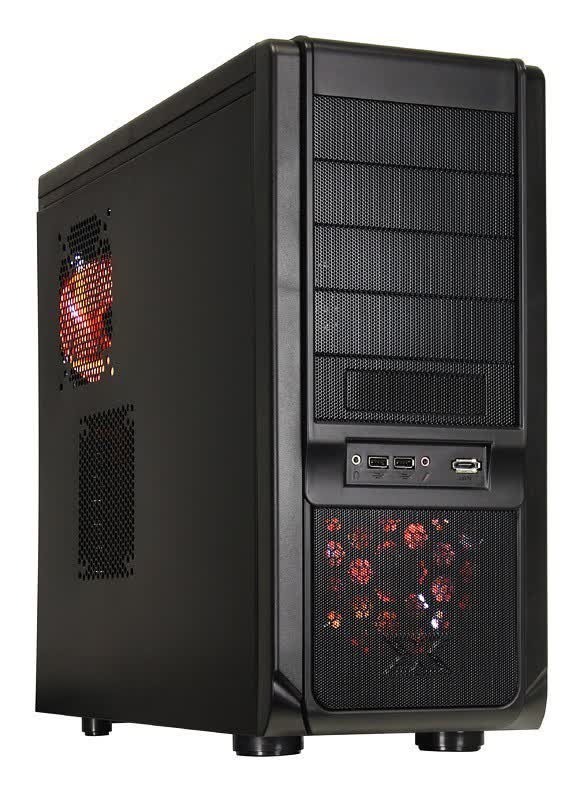 Pros:
Tons of cooling and side panel options, Toolless Design, SSD friendly hard drive trays, Plenty of airflow, Fan controller included
Nice looking, Prepared for watercooling, Well packed, No tools required
Lots of ventilation possibilities, Cheap, Fan controller, Quiet fans
Cons:
Cable management holes not in ideal places, PCI card clips a bit tricky
No SSD support, Side door doesnt fit perfect
TechSpot is supported by its audience. When you buy through our links, we may earn a commission.
Learn more
.
Tons of cooling and side panel options, Toolless Design, SSD friendly hard drive trays, Plenty of airflow, Fan controller included
Nice looking, Prepared for watercooling, Well packed, No tools required
Lots of ventilation possibilities, Cheap, Fan controller, Quiet fans
Great price / performance, Space for plenty of extra fans, Two silent 120 mm white LED fans included, Fan controller included, Dust filters on all active intake areas, Adequate construction quality, Four water cooling holes, Hole in the mainboard tray eas
Cable management holes not in ideal places, PCI card clips a bit tricky
No SSD support, Side door doesnt fit perfect
PCI quick locks, Inadequate dust filters, Stock cooling not up to the task, Lack of rubber lined holes for water cooling hoses while specs list them
Screwless systems do not work well, Side panel openings allow clear view to cable mess of hard drives, Cable management "clamps" woefully inadequate, Cannot mount dual 120 mm radiator within the case, Opening for CPU cooler backplates should be larger to