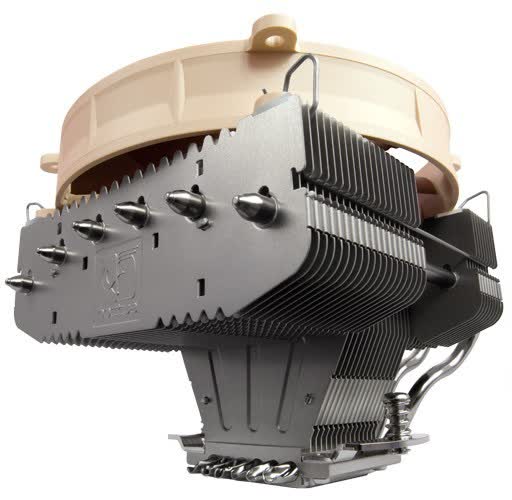 Pros:
Top quality design.
Wonderful performance.
Quiet to nearly inaudible operation depending on the fan speed adapter used.
Cons:
Temperatures can run slightly high under load on overclocked CPU.
Although the price is a pro, $70 for a CPU cooler can also be seen as a con to some buyers.
TechSpot is supported by its audience. When you buy through our links, we may earn a commission.
Learn more
.
Top quality design
Wonderful performance
Quiet to nearly inaudible operation depending on the fan speed adapter used
Smaller size than NHD14 and NHU12P SE2 coolers allows for broader case compatibility
Price is decent for the performance and quality of the cooler
Performance either with stock/overclocked processor
Works with both AMD/Intel platforms
6 years of warranty
Temperatures can run slightly high under load on overclocked CPU
Although the price is a pro, $70 for a CPU cooler can also be seen as a con to some buyers
Installation procedure takes some time, but is straight forward
Due to product design you cannot install a second fan
Possible interference with taller memory modules
No option to run a second fan for push/pull operation
Fan wiring may be a bit too long
Competitors and Related Products