Alienware M11X R2 - Intel Core i5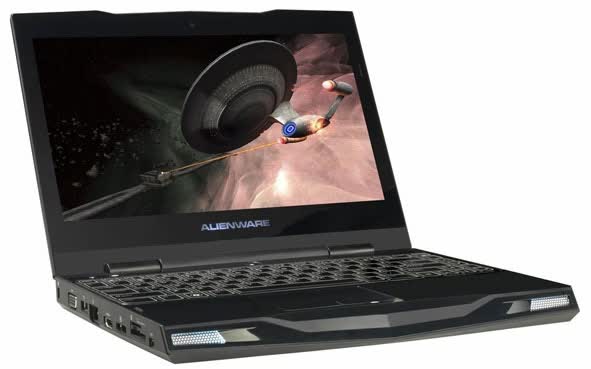 Pros:
Excellent build quality. Decent battery life. Tiny games machine
Choice between Core i3, i5 and i7 processors; two headphone jacks; backlit keyboard; Nvidia Optimus graphics switching technology; DisplayPort and HDMI outputs; excellent graphics performance; outstanding battery life; affordable for a gaming laptop.
Strong 3D Graphics, Attractive Design With Customizable LED Lighting, Excellent Peripheral Connectivity
Cons:
Can't game on external monitor. Top options expensive
Lacks VGA port; heavy and thick for a 11.6-inch portable.
TechSpot is supported by its audience. When you buy through our links, we may earn a commission.
Learn more
.
Excellent build quality. Decent battery life. Tiny games machine
Choice between Core i3, i5 and i7 processors; two headphone jacks; backlit keyboard; Nvidia Optimus graphics switching technology; DisplayPort and HDMI outputs; excellent graphics performance; outstanding battery life; affordable for a gaming laptop
Strong 3D Graphics, Attractive Design With Customizable LED Lighting, Excellent Peripheral Connectivity
Can't game on external monitor. Top options expensive
Lacks VGA port; heavy and thick for a 11.6-inch portable
Thicker And Heavier Than Most 11inch Laptops, Noisy Fan When Gaming