Alienware M17x - Intel Core i7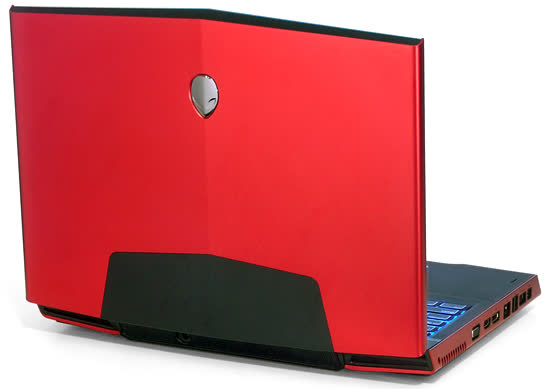 Pros:
Topoftheline performance, Optional 3Dcapable display, Numerous upgrade opportunities.
Best looking gaming laptop, Solidly-made chassis, Outstanding game-play and gaming scores, 1080p screen resolution, Great keyboard, Impressive lighting effects, Soft mouse buttons, HDMI-In is a rare laptop find.
Blazing performance, Fast SSD, Excellent battery life, Built-in WirelessHD, Innovative lighting effects, HDMI input
Cons:
Runs hot, Very short battery life, Only 4 GB of RAM on base model
Screen has the characteristics of a mirror, Battery life is below average
TechSpot is supported by its audience. When you buy through our links, we may earn a commission.
Learn more
.
Topoftheline performance, Optional 3Dcapable display, Numerous upgrade opportunities
Best looking gaming laptop, Solidly-made chassis, Outstanding game-play and gaming scores, 1080p screen resolution, Great keyboard, Impressive lighting effects, Soft mouse buttons, HDMI-In is a rare laptop find
Blazing performance, Fast SSD, Excellent battery life, Built-in WirelessHD, Innovative lighting effects, HDMI input
Great performance for games; good set of built-in speakers; menacing design
The large screen, amazing audio and overall good performance are huge benefits
Runs hot, Very short battery life, Only 4 GB of RAM on base model
Screen has the characteristics of a mirror, Battery life is below average
Bottom gets hot when gaming, Audio could be better
Bulky and heavy; poor battery performance; expensive
Low battery life and a high price tag may drive some away