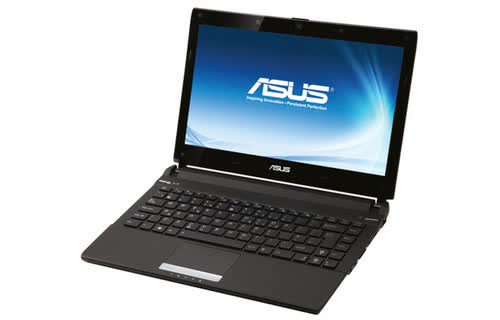 Pros:
Sturdy, pleasurable keyboard, Excellent connectivity, Long battery life
Portable, attractive design, USB 3.0 & Bluetooth, Speedy performance, Dualgraphics, Above average battery life
Packed with features, Attractive design.
Cons:
Poor touchpad, Outdated hardware, Overpriced, Boring exterior styling, Inadequate audio volume, Fan is loud under load
Mediocre trackpad, Some quirks with Asus programs
TechSpot is supported by its audience. When you buy through our links, we may earn a commission.
Learn more
.
Sturdy, pleasurable keyboard, Excellent connectivity, Long battery life
Portable, attractive design, USB 3.0 & Bluetooth, Speedy performance, Dualgraphics, Above average battery life
Packed with features, Attractive design
Really thin, durable chassis, Standard voltage Core i5 power, Over 4.5 hours of battery life
Excellent Performance From Core i5 Processor, Good Battery Life, USB 3.0 Port
Thin magnesium-alloy frame; powerful Core i5 processor in a 13-inch laptop; Nvidia Optimus automatic-switching graphics; USB 3.0 port; sturdy construction
Strong performance, Attractive design, Long battery life, Lightweight
Standard Volt Core i5 processor. Luxuriously thin. Magnesium alloy frame is solidly constructed. Big, removable battery yielded terrific results. Switchable graphics system. USB 3.0 port
Poor touchpad, Outdated hardware, Overpriced, Boring exterior styling, Inadequate audio volume, Fan is loud under load
Mediocre trackpad, Some quirks with Asus programs
Lots of features are poorly explained, Touchpad buttons are almost unclickable
Mouse button is frustrating, No backlit keyboard, Can run warm
No Optical Drive, Trackpad Overly Senestive With Rocker Bar
Not a next-gen Sandy Bridge Intel processor; battery life is good, but not great; no optical drive
Warm temperatures under stress, Stiff keyboard, Weak sound
Runs hot at times. Speakers are poorly placed