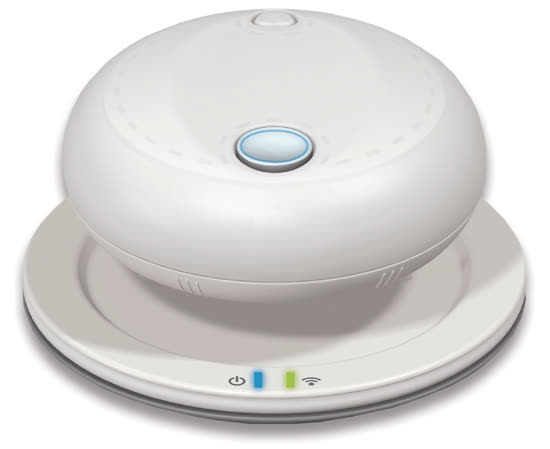 TechSpot Metascore
Based on
4

expert reviews
Excellent:

1

Good:

2

Average:

1

Bad:

0
Pros:
Innovative & interesting design, Perfect mouse especially for scrolling, 3D & multimedia usage, Flawless performance with revolutionary continuous scrolling, Support both vertical 7 horizontal scrolling, Wireless connectivity with 2.4GHz, User friendly GU
Very innovative design with infinite spinning/scrolling, Charging base doubles as USB receiver, Great build quality, overall feel, and Macinspired appearance, Silky smooth movement, Builtin rechargeable battery
Cool and innovative, Seems well made, Wireless, Includes carrying case, Includes different texture bases, Decent tracking on most surfaces
Cons:
Longer learning curve; patient is required, Default right click can be further improved, Not retractable USB cable, Price
Only an optical (not laser) mouse, Potentially steep learning curve, "Squeeze" rightmouse button results in accidental clicks, Requires too much of a delicate touch, Somewhat expensive at MSRP US$100
TechSpot is supported by its audience. When you buy through our links, we may earn a commission.
Learn more
.
Innovative & interesting design, Perfect mouse especially for scrolling, 3D & multimedia usage, Flawless performance with revolutionary continuous scrolling, Support both vertical 7 horizontal scrolling, Wireless connectivity with 2.4GHz, User friendly GU
Very innovative design with infinite spinning/scrolling, Charging base doubles as USB receiver, Great build quality, overall feel, and Macinspired appearance, Silky smooth movement, Builtin rechargeable battery
Cool and innovative, Seems well made, Wireless, Includes carrying case, Includes different texture bases, Decent tracking on most surfaces
Unique styling and functionality, Precise tracking, Comfortable to use, Built in compass, Built in lithium ion rechargeable battery
Longer learning curve; patient is required, Default right click can be further improved, Not retractable USB cable, Price
Only an optical (not laser) mouse, Potentially steep learning curve, "Squeeze" rightmouse button results in accidental clicks, Requires too much of a delicate touch, Somewhat expensive at MSRP US$100
No 64bit support yet, Can be difficult to get working, Short cord length, Silicone cover attracts dust, dirt and hair easily, Does not like quick movements
Price, Availability, Learning curve, Cable length on charging station too short