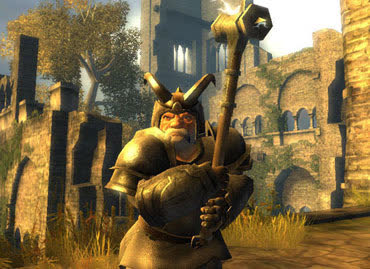 Pros:
Choices with consequences+ Fun turn-based combat+ Great role-playing opportunities+ Wonderful character development system+ Massive 80-hour epic story
Large, deep fantasy gameworld, Great deal of character depth with abilities and skills, Tremendous amount of gameplay for the $30 price, Sharp visuals packed with little details that bring the story to life.
Cons:
Could use better manual / online help- Movement too slow- Main quest is linear Originally reviewed for VGBlogger How you would like to subscribe to Gear Diary? We offer: Full Post Feed | Summary Feed | Comments Feed
Generic RPG story and setting, with recycled creatures, characters, and quests, Character skills and stats are overly complicated, Cringeinducing voice acting, Problematic camera.
TechSpot is supported by its audience. When you buy through our links, we may earn a commission.
Learn more
.
Choices with consequences+ Fun turn-based combat+ Great role-playing opportunities+ Wonderful character development system+ Massive 80-hour epic story
Large, deep fantasy gameworld, Great deal of character depth with abilities and skills, Tremendous amount of gameplay for the $30 price, Sharp visuals packed with little details that bring the story to life
Could use better manual / online help- Movement too slow- Main quest is linear Originally reviewed for VGBlogger How you would like to subscribe to Gear Diary? We offer: Full Post Feed | Summary Feed | Comments Feed
Generic RPG story and setting, with recycled creatures, characters, and quests, Character skills and stats are overly complicated, Cringeinducing voice acting, Problematic camera