Majesty 2: The Fantasy Kingdom Sim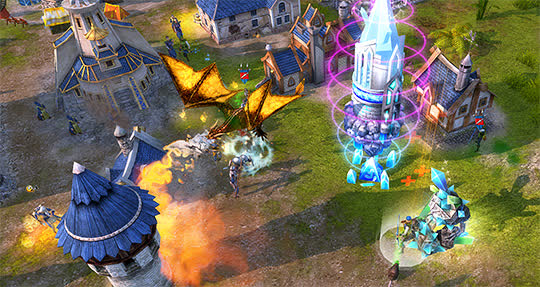 Pros:
Innovative genre-bending game style.
Nice light-hearted feel.
Constant need to pay attention to choices and consequences.
Cons:
Could use more content.
Too few characters with strong personalities.
TechSpot is supported by its audience. When you buy through our links, we may earn a commission.
Learn more
.
Innovative genre-bending game style
Nice light-hearted feel
Constant need to pay attention to choices and consequences
Unique management system where you have no direct control over units
Issuing rewards for objectives offers an interesting challenge
Cheesy but cheery fantasy story and setting
A lovingly crafted magical world with unique strategic gameplay
Could use more content
Too few characters with strong personalities
Multiplayer is limited
Random map generator would have been great
Repetitive
Formulaic missions
Not much replay value, either online or off