Star Wars: The Force Unleashed 2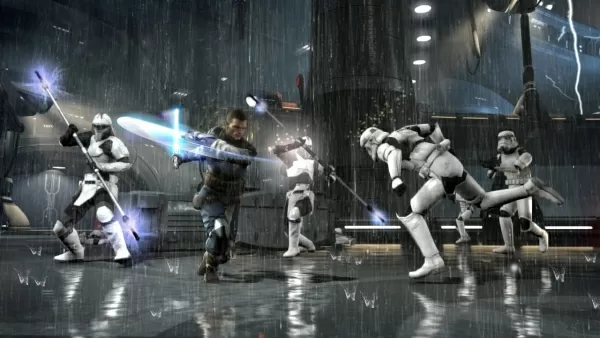 Pros:
The decent voice acting bolsters the story.
The controls are responsive.
Wielding a light sabre never gets tired.
Cons:
Repetitive and simplistic.
Lack of variety and inspiration.
TechSpot is supported by its audience. When you buy through our links, we may earn a commission.
Learn more
.
The decent voice acting bolsters the story
The controls are responsive
Wielding a light sabre never gets tired
Improved graphics
Fun to use Force powers
Get to play an uber-powered Jedi
Great physics and Force Power effects
Great cutscenes and voice acting give the story poignancy
Rich art design makes certain environments stand out
Dual sabers and Force powers can make for fun combat
Repetitive and simplistic
Lack of variety and inspiration
Weak storyline
Easy boss battles
Control system still needs tuning
Story is truly awful and just plain dumb
Didn't fix anything from the first game
Way, way too short
How can you excuse having crappy lightsaber combat in a Jedi game
Inconsistent level of difficulty
The final boss fight is too long and too easy