The Political Machine 2008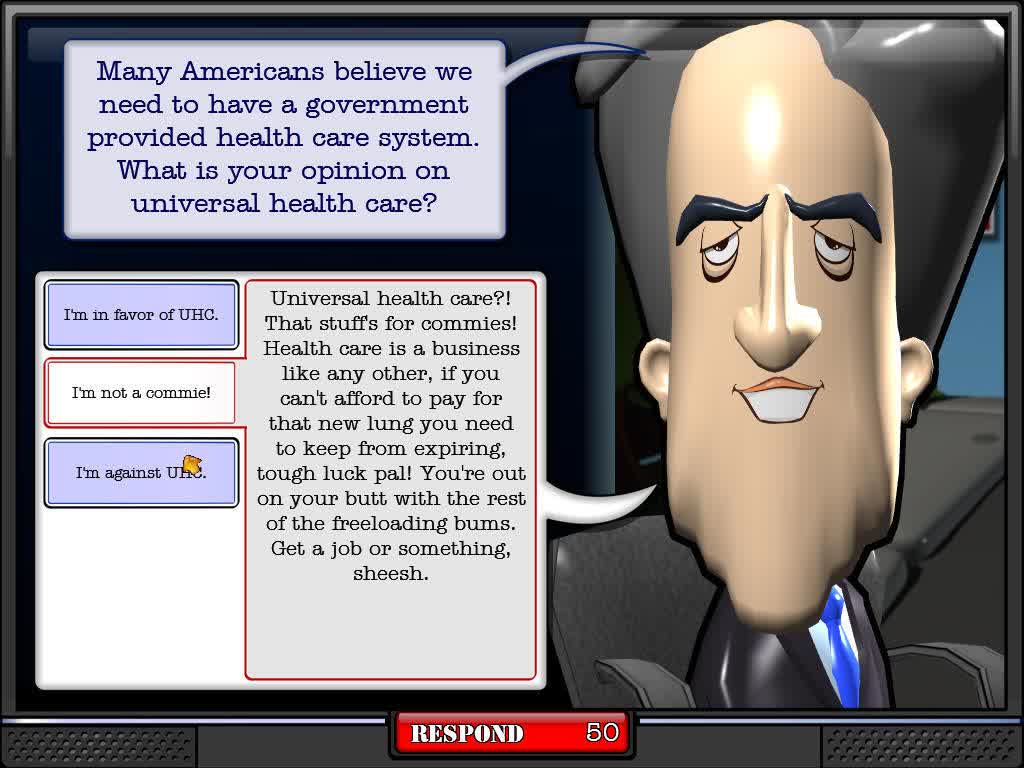 Pros:
Serious strategic gameplay; make-a-candidate tool; cute "bobblehead" art style; fun scenarios.
Easytograsp boardgamestyle gameplay, New scenarios let you change up the electoral battleground, Attractive new 3D visuals.
Cons:
Unbalanced and unrelated "issues"; limited replayability; needs more information overlays.
Core game is little changed from its 2004 predecessor, A bit formulaic.
TechSpot is supported by its audience. When you buy through our links, we may earn a commission.
Learn more
.
Serious strategic gameplay; make-a-candidate tool; cute "bobblehead" art style; fun scenarios
Easytograsp boardgamestyle gameplay, New scenarios let you change up the electoral battleground, Attractive new 3D visuals
Unbalanced and unrelated "issues"; limited replayability; needs more information overlays
Core game is little changed from its 2004 predecessor, A bit formulaic