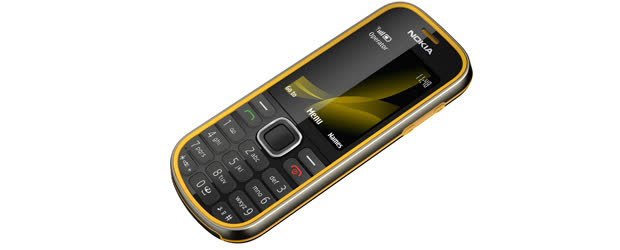 Pros:
Attractive Design, Easy to use, Firstrate incall quality, Shock, water, dust proof resistant, Superior battery life
A rugged phone that can withstand more than the accidental bump and knock....
Very sturdy build & added water/dust resistance, good battery life, easy to use
Cons:
Average camera, Comparably not as tough as its competitors, No 3.5 mm jack, No 3G, Poor quality video, USB cable missing in the box
The feature set can be described as best as being average.Look and Feel...
TechSpot is supported by its audience. When you buy through our links, we may earn a commission.
Learn more
.
Attractive Design, Easy to use, Firstrate incall quality, Shock, water, dust proof resistant, Superior battery life
A rugged phone that can withstand more than the accidental bump and knock
Very sturdy build & added water/dust resistance, good battery life, easy to use
Splash, shock, dust and sand resistant, Likeable design, Excellent incall quality
Average camera, Comparably not as tough as its competitors, No 3.5 mm jack, No 3G, Poor quality video, USB cable missing in the box
The feature set can be described as best as being average.Look and Feel
Poor quality camera, 2.5mm audio port, lack of 3G
Mediocre camera and appalling video capture, No 3.5 mm jack