T-Mobile 5130 XpressMusic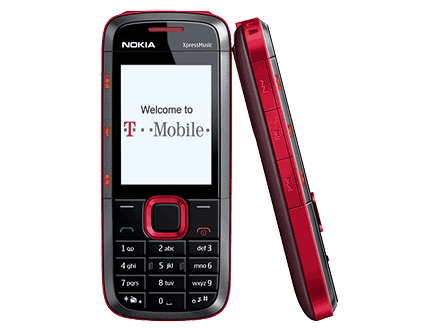 Pros:
Slim and lightweight. Solid music playback. Standard-size headphone jack. Side-mounted microSD card slot.
Very good voice quality, Music player is easy to use, Very good audio quality, Excellent price.
Good price/quality ratio, Likeable design, Good sound quality through a pair of headphones, 21 hrs of continuous audio playback, Supports up to 8GB microSD cards, Good incall quality
Cons:
Mediocre camera. No 3G.
Music player is barebones, Camera is mediocre, at best, Choppy video quality
TechSpot is supported by its audience. When you buy through our links, we may earn a commission.
Learn more
.
Slim and lightweight. Solid music playback. Standard-size headphone jack. Side-mounted microSD card slot
Very good voice quality, Music player is easy to use, Very good audio quality, Excellent price
Good price/quality ratio, Likeable design, Good sound quality through a pair of headphones, 21 hrs of continuous audio playback, Supports up to 8GB microSD cards, Good incall quality
Good music player, decent functionality, good battery life
The Nokia 5130 Xpress Music has a simple design, functional features, and generally satisfying audio quality
Jump quickly into your music. Stylish, sleek look in cool colors. Powerful speaker and music playback controls.
Sound, build quality, battery
QVGA display, 3.5mm headphone jack, dedicated music keys, excellent audio quality, comfortable keypad, reasonably priced
Mediocre camera. No 3G
Music player is barebones, Camera is mediocre, at best, Choppy video quality
The builtin loudspeaker is a weakling, Low quality snapshots
Speaker output not that great, keypad has a slippery plastic feel to it
The Nokia 5130 Xpress Music's display isn't the sharpest, and its keypad buttons have a cheap feel. Audio quality is distorted at the highest levels
Mediocre screen quality. Lousy voice dialing.
Camera, Display
Display has poor viewing angles and no brightness adjustment feature, very short USB data cable, music keys could have been better designed