Acer TA272 HUL Android All-in-One Review
By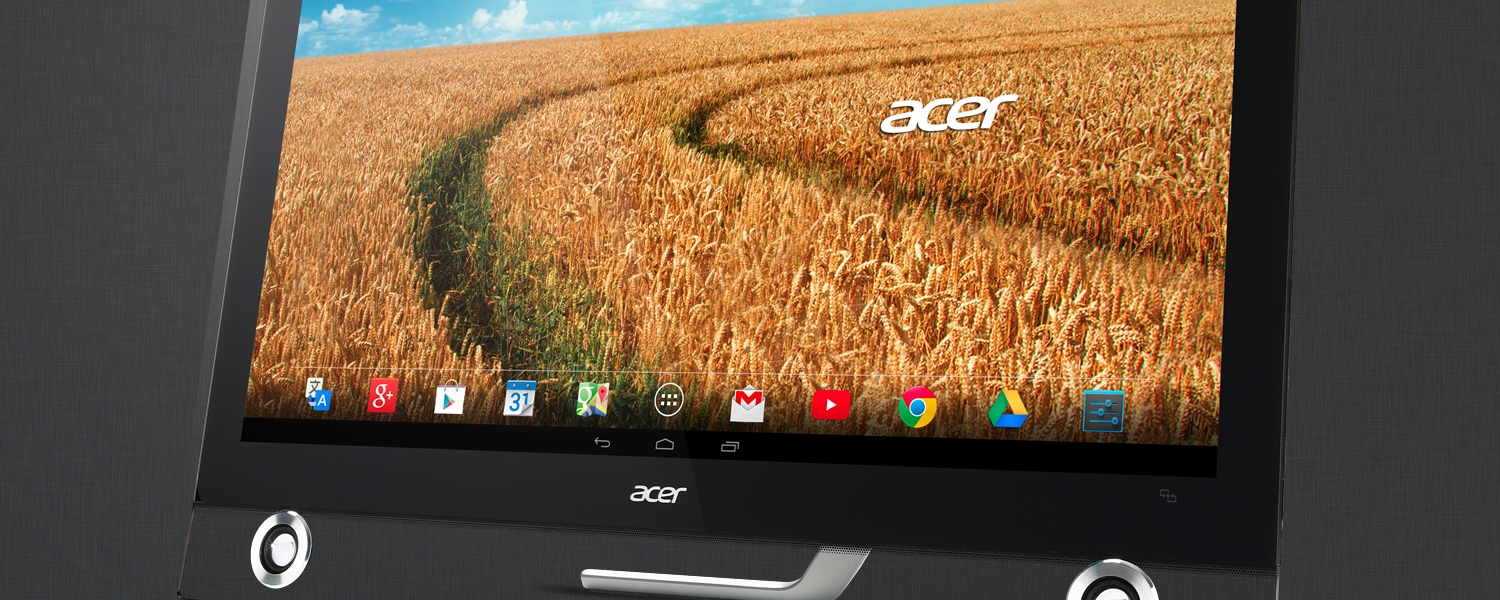 TechSpot is celebrating its 25th anniversary. TechSpot means tech analysis and advice
you can trust
.
When you buy through our links, we may earn a commission.
Learn more
.
One of the more interesting products to surface at this year's CES was an all-in-one computer from Acer, the TA272 HUL. Veering off the beaten path, Acer decided to see what would happen if they took the traditional AIO formula, threw out the Windows operating system and PC hardware, replacing it instead with high-end smartphone guts powered by Android.
Much like a notebook, all-in-ones are tricky to get right as you're essentially stuck with whatever hardware the OEM selects for you. If the manufacturer attempts to cut corners on a key component, it can ruin the entire experience.
Case in point: this is the third 27-inch AIO that I've reviewed in as many years. The two earlier systems - the Lenovo IdeaCentre Horizon and the HP Omni 27 Quad - only supported a resolution of 1080p. While there's certainly nothing wrong with 1,920 x 1,080 on a handset, tablet, notebook or even a smaller desktop screen, it's not a good fit for a larger display where you can begin to see individual pixels without really trying. That's a typical example of cost-cutting tactics that ultimately backfires.
That shouldn't be a problem here as Acer has built their Android AIO on top of an existing monitor, the T272 HUL. This 27-inch AHVA display offers 10-point multi-touch, a maximum resolution of 2,560 x 1,440, 5ms response time, 100,000,000:1 contrast ratio and a brightness rating of 300 nits.
True to its roots, the display can be used as a standalone screen for your desktop, notebook or even a gaming console. We're off to a good start.
Powering the Android AIO is Nvidia's quad-core Tegra 4 mobile processor, a chip that mysteriously never gained much traction following the overwhelming success of the Tegra 2 and Tegra 3 before it. There's also 2GB of RAM, 16GB of flash storage, 802.11 a/b/g/n Wi-Fi and Bluetooth 3.0. The system runs Android 4.2 Jelly Bean which, although it's not the latest release of Android, should still be up to the task.
Acer TA272 HUL Android AIO - $1,099
27", 2,560 x 1,440 TFT display
Tegra 4 SoC
1.6 GHz quad-core CPU, 2GB RAM
16 GB internal storage, microSD card slot
2 MP webcam
802.11 a/b/g/n Wi-Fi, Ethernet, Bluetooth 3.0
3 x USB 3.0, 2 x HDMI, 1 x DisplayPort
Android 4.2 'Jellybean'
19.4" x 26" x 1.9", 16lb
The TA272 HUL has a suggested retail price of $1,099 but as of writing we haven't been able to find it selling anywhere yet, so it's hard to tell if that's going to be the actual street price. Acer told us it will be available soon from Amazon, Newegg and TigerDirect.
Using Acer's own words, the system features a "floating" design courtesy of a transparent base and a picture frame-like stand. Two front-facing Dolby speakers sit prominently below the actual display which itself is surrounded by an overly thick bezel. A 2-megapixel webcam with supporting microphone is positioned atop the screen for video calls, selfies and the like.
On the right edge of the machine are six buttons and an activity LED. Unfortunately, only the power button on the bottom is labeled, for the rest you'll get on-screen labels beside each button upon pressing them. These include input selection, color management, function, volume up, and volume down.
A look at the rear of the machine reveals the aforementioned picture frame-like stand. This single arm design allows the display to be positioned from 30 degrees to 80 degrees tilt, but that's all you get - no height adjustment, no rotation, no swivel and no way to stand the monitor straight up.
This is unfortunate as not everyone wants to use a tilted display, especially if you'll be integrating the system into your existing workspace or plan to utilize it as an external monitor for another system. It's worth noting that there is a VESA mount but you're on your own should you want to use it as no extra hardware is included.
We also find display connectivity options - two HDMI ports and a DisplayPort - on the rear of the device. They're in the typical hard-to-access orientation that accommodates the VESA mount and sit beside the DC IN connector. To the right is an Ethernet port, microphone jack, SD card slot and a USB port.
The far left edge of the system is home to another USB 3.0 port with fast charging and a USB hub port. There's a third slot as well but it's empty.
Also included with the system is a wireless keyboard and mouse as well as all of the necessary cables you'd need to attach devices to the system.
Overall, the design of the system isn't terrible but it could certainly be improved upon. I would like to have seen a traditional stand with some flexibility in terms of orientation and some labels for the right-side buttons. I'd normally complain about the thick bezel but for some reason, it doesn't bother me too much here.
Android on the Desktop, Performance
I'll be the first to admit that using Android on a desktop is an unusual choice. Windows is the obvious go-to system for desktops but even Chrome OS would seem like the next logical choice as it's already doing well on inexpensive Chromebooks.
Then again, Android is an incredibly popular mobile operating system. Millions of people around the world are familiar with it and have invested in the ecosystem, so perhaps having access to it on a large screen isn't so silly after all?
The problem with trying to use Android here is obvious from the get go: Google designed it to be a mobile OS, plain and simple. It's something you're reminded of early and often as the system is identified as a tablet during setup.
Some apps opened in landscape orientation while several websites loaded their mobile version by default. YouTube, for example, refused to play some clips as the content owner didn't allow playback on mobile devices. Most offending sites offered links to their desktop equivalent but the extra step quickly becomes frustrating.
Navigating the environment is certainly possible with a mouse and keyboard, but again, it's obvious that Android was built with touch in mind. The included input devices are extremely basic in nature and not something I'd enjoy using on a daily basis (especially the compact keyboard) but they get the job done and are on par with bundled input device offerings from other manufacturers.
While you can use the display as a giant touch-enabled surface, the novelty quickly wears off. Touch-enabled desktops have never really made much sense in my opinion as nobody wants to be hunched over their desk all day interacting with a screen. They're great for smartphones, tablets and even smaller notebooks that can be held up to your face but they simply have no place in a desktop environment.
The lack of basic desktop features like a right-click menu, the use of multiple windows and even a task bar were all pain points. What's more, the large icons on the home screen just seem like a total waste of space on a big monitor and further drove home the point - Android isn't a good fit for a desktop system.
Overlooking the desktop scenario for a moment, the hardware performed exquisitely. The system always felt snappy and ready to go. Downloading and installing apps from the Play Store was seamless, as were transitions in and out of apps.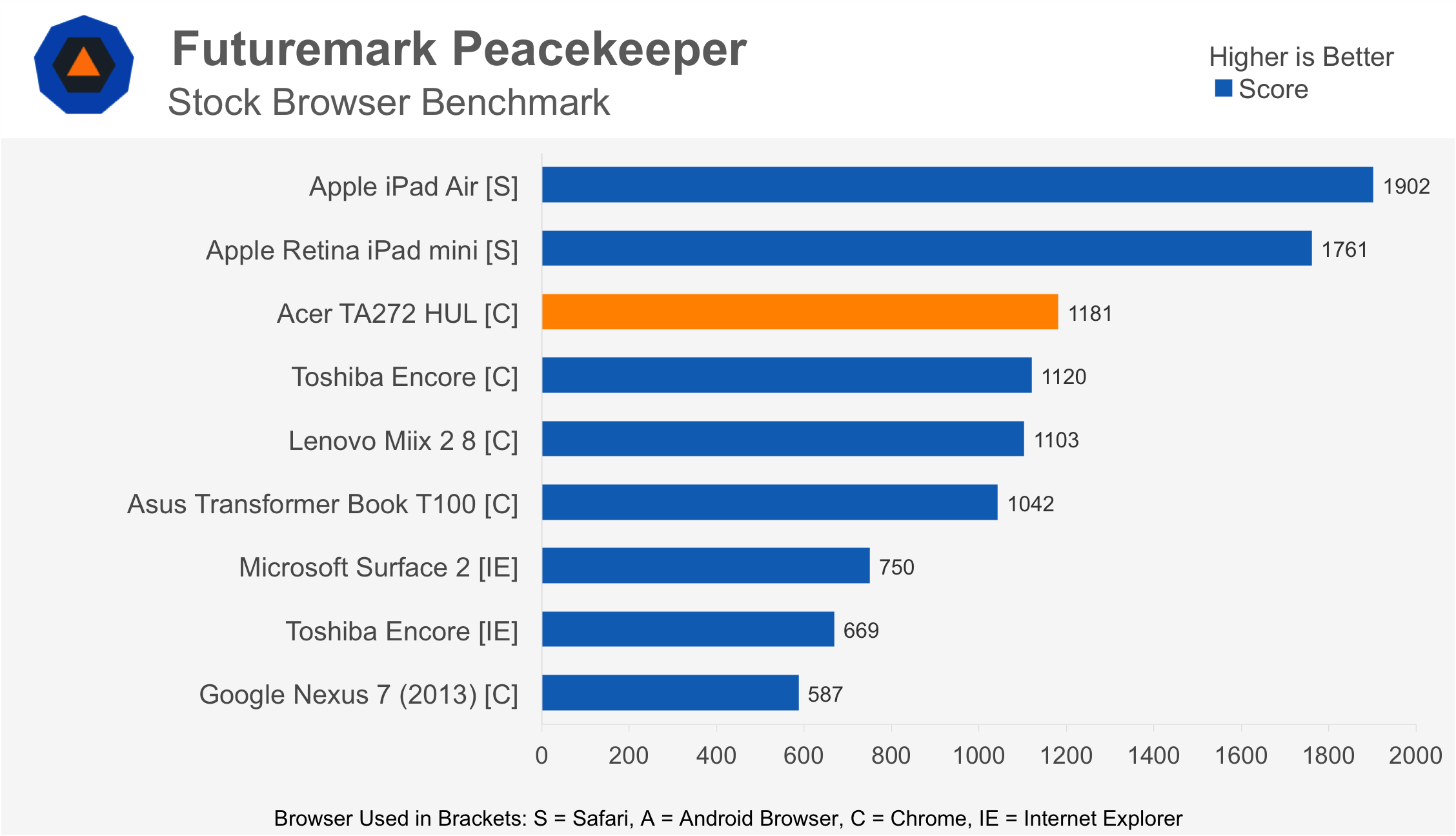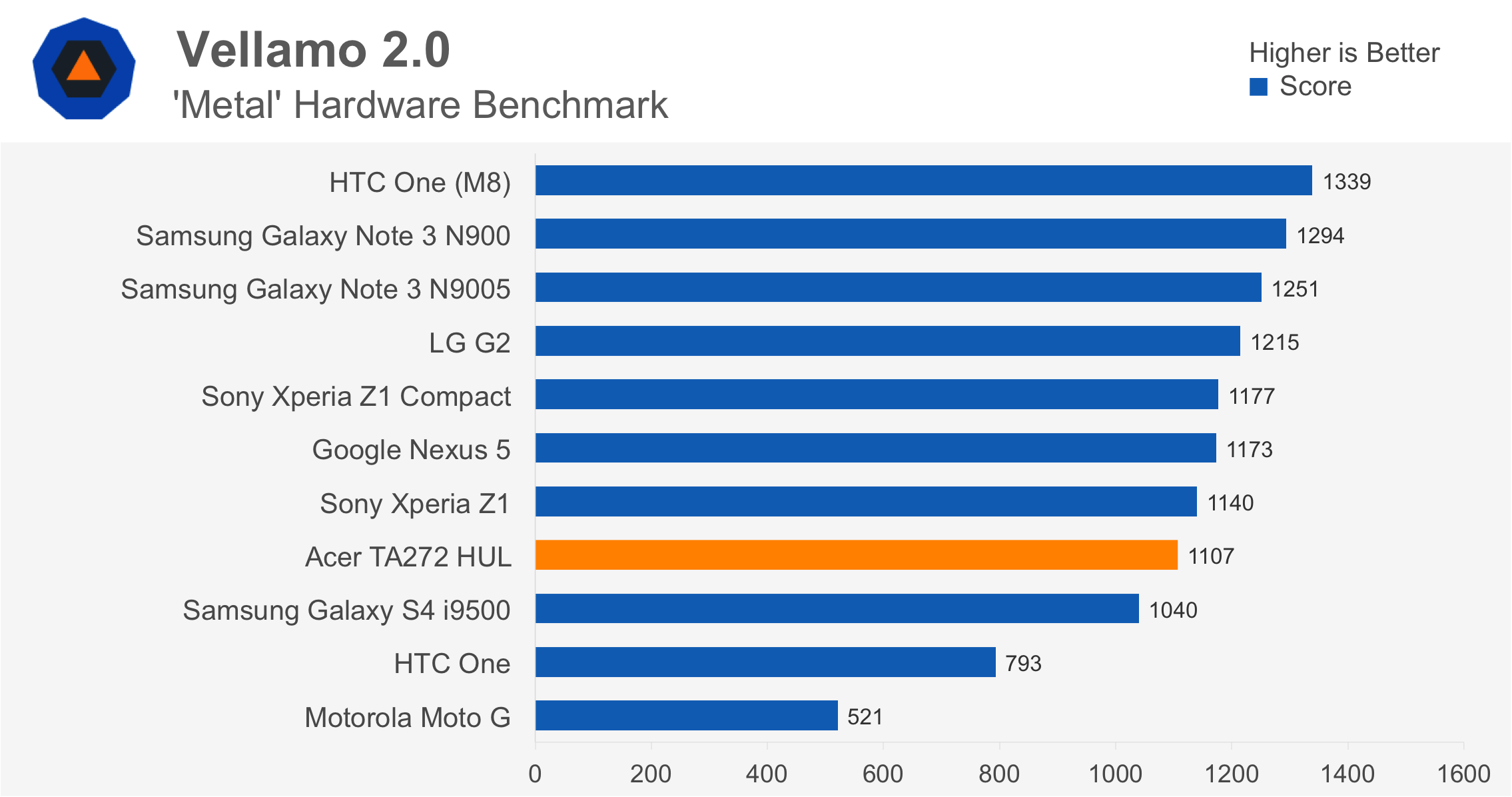 Nvidia's Tegra 4 SoC put up solid numbers across the board, either on par with the competition or topping it in select benchmark tests. There are certainly no complaints to be had on the internal hardware front and makes me wonder even more why the Tegra 4 never gained widespread adoption.
More Impressions
The 27-inch display is without a doubt the standout feature of the Android AIO. Acer built the entire system around its existing T272HUL monitor and while it does look nice in some situations, it doesn't work seamlessly with Android.
Chrome had a bit of a tough time with scaling as text on some sites looked blurry compared to what you'd see on Windows or a mobile Android device. The same happened with text and thumbnails in some apps, ruining the overall experience.
As part of the testing procedure, I moved the system to my desk and connected the screen to my main Windows computer. Here the monitor really shined and looked absolutely fantastic. Viewing angles, color reproduction and contrast were all top-notch while the added real estate that a 27-inch display with an appropriate resolution delivers was an added bonus.
Some might argue the system is limited in terms of connectivity options and while that may be true if it were a Windows machine, I found the options to be more than sufficient for an Android system. Having to reach around to the back of the computer to plug in a USB drive or insert an SD card is a bit annoying, yes, but that comes with the territory when dealing with an AIO.
Elsewhere, I found the front-facing stereo speakers to be more than capable. The fact that they pump sound directly at the user means you won't get muffled audio like a downward-firing speaker setup on a notebook provides, and they don't need to be as loud as would otherwise be required if they were mounted on the back.
In terms of actual audio quality, the speakers didn't disappoint. They got plenty loud, weren't tinny sounding and seemed to envelop me nicely as I listened to music.
Heat output and fan noise were both non-issues. The system barely felt warm to the touch, far less so than my 24-inch HP monitor. Fan noise was non-existent; not much of a surprise given the mobile hardware inside but a nice touch nevertheless. If a quiet system is something you desire, this certainly delivers in that category.
Wrap Up
All things considered, I have to commend Acer for even attempting such an undertaking. Putting Android on a desktop system may have seemed like a good idea on paper but from a practical standpoint, it falls way short. The whole experiment feels much like attempts to build tablets based on Windows 7.
Acer nailed the key component of the system - the display - and with the right internals, a proper stand and a true desktop OS, this would have been much closer to an ideal AIO than anything I've worked with thus far.
For reference, a similarly specced Acer monitor without Android (Acer T272HUL) goes for $900, so you're basically paying for the display, plus ~$200 on top of that for some quick Android functionality – which for us isn't worth it.
It's hard to classify the TA272 HUL as a monitor or an all-in-one. It'd get a better score as the former but even as a monitor, there are better options for the money that would come with a proper stand and better aesthetics.
Pros: Beautiful display. Can be used as a standalone display for your desktop or laptop. Tegra 4 performs quite well. Decent connectivity options.
Cons: No height, rotation, or swivel adjustments. Android offers very little value on a desktop and the novelty factor will wear off quickly.