Welcome to TechSpot
Tech Enthusiasts - Power Users - IT Professionals - Gamers
TechSpot is a leading computer and technology publication established in 1998. Read daily by thousands of power users, tech enthusiasts, IT decision makers and gamers, TechSpot is home to over 6 million readers every month.
TechSpot delivers breaking tech news and analysis to an audience of professionals and enthusiasts who crave for technical depth and want to learn about the latest trends. TechSpot's news coverage is complemented by comprehensive product reviews, guides and longform features, software recommendations, and a massive product database. TechSpot is also a tech enthusiast community at heart, with hundreds of active discussions posted daily by our readers.
Editorial Team and Staff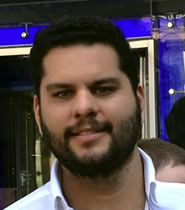 Julio Franco, Executive Editor
It was the late 90s and I found myself spending countless hours learning and tinkering with computer hardware. As a way to teach myself the basics of web development, I created a website around my interest in computer 3d graphics. That personal project eventually evolved into TechSpot. Thousands of articles and millions of readers later, TechSpot has been around for almost two decades and remains one of the leading tech enthusiast destinations online. On a more personal note, I hold a Master's degree in Information Systems, I enjoy watching and playing a variety of sports including tennis, football, soccer and swimming, spending time with my wife and kids as well as traveling on occasion. Topics outside of tech that constantly grab my attention include politics and architectural design.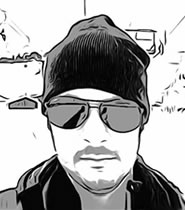 Jose Vilches, Managing Editor
I've been fascinated with everything technology-related and taking stuff apart for as long as I can remember. Got my first system, an Apple Macintosh Color Classic, around 1993 and became 'obsessed' with the Internet and computers towards the end of that decade, when personal websites on Geocities were all the rage and getting online required asking everyone at home not to unhook the phone. Curiosity and countless hours online led to some self-acquired knowledge of hardware, software, and later on to venture as an independent web developer. I landed on TechSpot back in 2007 to help with the Downloads and Drivers sections and have since moved to take on other roles. I have a Bachelor of Science degree in Information Technology and a Master's in Management. Besides technology, I enjoy sports (mostly soccer and MMA), traveling, gaming, grabbing a cold beer on weekends and just spending time with family, friends, my wife and baby daughter.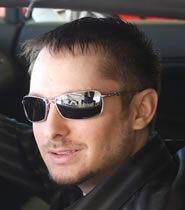 Shawn Knight, News and Features Editor
I have been interested in computers and technology in general for as long as I can remember. I received my first computer as a Christmas gift in 1998 and got into case modding and overclocking shortly thereafter. Aside from writing for TechSpot, I operate my own tech site and a personal blog. While away from the computer, I enjoy cars (mostly drag racing), hockey, good music, MMA and just hanging out with friends. My motto, Do what you love and love what you do!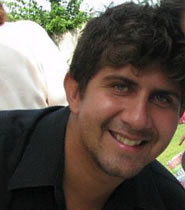 Erik Orejuela, Downloads & Drivers
As a Business major I may not go as deep into computer hardware as some of my fellow editors, but I do love the thrill of a good multiplayer match and enjoy the latest in technology gadgets. I also enjoy fishing, diving, boarding and the beach in general on the weekends. I'm married and have a little baby boy who lights up my day.
Per Hansson, System Administrator
I live in Sweden and have been into computing for as long as I can remember. I like devoting time for keeping track of the latest hardware & software releases. I also enjoy a good game for relaxation. When I'm not at my computer I'm working as a service technician for the Swedish company Edströms, performing maintaince & installations of
Adige tube laser systems
in Europe.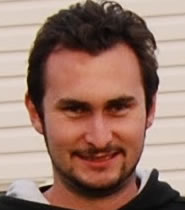 Steven Walton, Features Editor
During my late high school years I discovered gaming on computers and by the time I finished school in 2001 it was clear my future would lay within the industry. Before I became interested in computer hardware I was somewhat addicted to online strategy gaming. This addiction also got me involved with website design as I was interested in the Internet and how it worked. Being a hands-on technical person I soon moved away from games and developed an interest for the hardware that ran and made the game possible. Today I am still just as enthusiastic about computer hardware and I really enjoy how it is ever evolving. When I am not playing with computer hardware I enjoy fishing, driving and playing sports.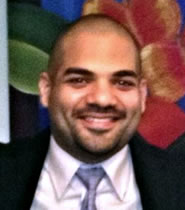 Ivan Franco, Product Finder
You could say early adoption was a tradition in my family so I've been interested in the latest technology gadgets for as long as I can remember, whether it was computers, audio systems or car tech. I was just a kid when I got my first PC and I was fascinated. This was part of the reason I got into graphic design as a career path. I joined TechSpot in 2008 to help with various smaller projects and then full time when we launched the Product Finder section that I currently manage. I'm kind of a gearhead, so in my free time I like to go off-roading in my Jeep and traveling with my girlfriend, training martial arts and hanging out with friends. I'm also a big soccer fan.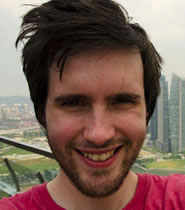 Tim Schiesser, Features Editor
Technology has always been a fascinating and engrossing aspect of the world, which lead me to start writing about it many years ago. I still remember building my first desktop computer back in 2008, an event that kick started my love of tinkering with PC hardware, and the time I picked up the very first Android device which got me hooked on smartphones. As well as studying electrical engineering, I enjoy gaming, watching a variety of sports, and the occasional jam on my saxophone, as well as hanging out with mates in Australia.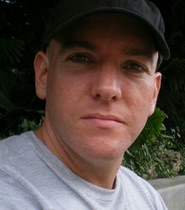 Rob Thubron, UK Editor
I have had a love of computers and technology since receiving a ZX Spectrum 48K (the one with the rubber keyboard) as a birthday present in the mid-80s - a machine that also ignited my life-long passion for all things related to video games. After completing courses in IT and English, I went on study Business Computing at University. While I enjoy exploring all areas of technology, my primary focus is on PC hardware and gaming. When I'm not sitting at my computer here in the UK, I enjoy working out and watching horror movies. I also enjoy graphic novels, heavy metal, and consuming a worrying amount of energy drinks.
Rick Burgess, Contributing Writer
The Interwebs was but a nascent glimmer when I began slowly pecking away at the keyboard of my first PC -- a truly archaic beige box brimming with high-end components like an 8 MHz 286 CPU, 128k of RAM and two 5.25-inch floppy drives. Despite its obvious limitations (less obvious at the time) -- with the help of GW-BASIC and Asteroids -- that cantankerous device helped nurture an incurable fondness for PCs. Since then, my continually evolving experiences with digital things have been seasoned with repair and consulting work at independent computer shops peppering California's scenic coastline. I've also had the fortune of being an Intel engineer, a system/network administrator for both Windows and Mac environments and currently operate my own computer repair and consulting business in Los Angeles. I'm a dabbler in many areas, but enjoy most things science; particularly the stranger-than-fiction explanations that often emerge as we perceive, explore and measure our unfathomably prodigious realm of existence. I also appreciate good food, good stories and good games.
Matthew DeCarlo, Contributing Editor
Adonis Figueroa, Developer
Graham Singer, Contributing Writer
Satish Mallya, Contributing Writer
Devin Kate Pope, Contributing Writer
TechSpot Contributing Members
We would like to extend our appreciation to long standing members who have helped shape TechSpot and its community over the years. All of them can be seen participating on the forums using the following usernames:
Phantasm66, TS|Thomas, Justin, LNCPapa, SNGX1275, Leeky, Mictlantecuhtli, Nodsu, Poertner1274, Momok, Didou, Arris, MrGaribaldi, Bobbye, Broni, Mailpup, dividebyzero, Tmagic650, jobeard, Route44, JC713, Archean, red1776, cliffordcooley, MilwaukeeMike, St1ckM4n, TomSEA, ikesmasher... and the list keeps growing.
Special Thanks

TechSpot thanks SpectraCal for supplying software and tools used in our display and monitor reviews