Good things often come in small packages. Gunpoint is just such a good thing, in just such a small package. Like the diminutive buildings you'll spend the game circumnavigating and infiltrating, Gunpoint itself is an intricate array of interlocking circuits and gears, finely tuned and waiting for you to bend it to your will.
You play as Richard Conway, a trenchcoated spy-for-hire who, after a job gone wrong, finds himself caught up in a paranoid, 70s-style corporate espionage plot. You'll guide him on infiltration missions as he sneaks into apartment buildings, high-security compounds, office complexes and weapons-manufacturing labs, all in a fairly laid-back pursuit of the truth.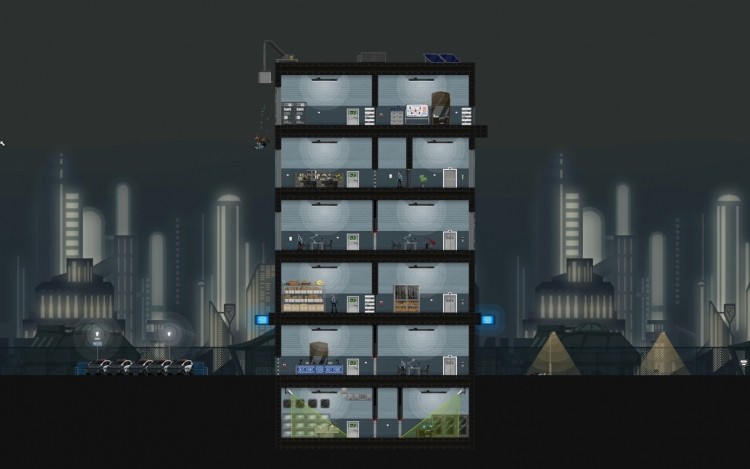 Gunpoint may be a stealth game, but Conway isn't some Sam Fisher-wannabe, crouching in the shadows and garroting unsuspecting guards. His methods are a bit flashier, and a hell of a lot of fun.