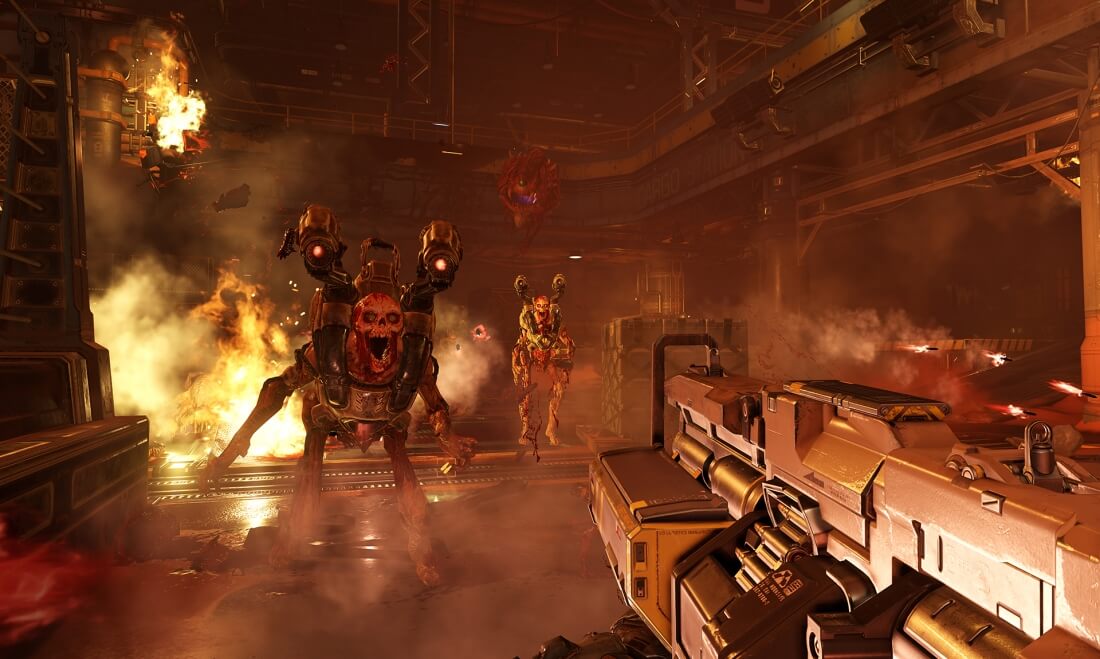 Twenty two years ago an obscure game developer called id Software released a first-person shooter that would have a huge impact on the future of PC gaming, computer graphics and the industry as a whole, that game was Doom.
At the time I was 10, and while I can't exactly recall if my first encounter with the game came right then or a few years later, it certainly left a mark as it did to millions.
The Doom reboot is a gift to the PC Master Race. The 4K visuals are amazing, excellent high resolution textures cover every surface, the lighting and shadows are on point and this all comes together to make those glory kill animations look insane. The question that remains now is, what kind of hardware do you require to enjoy those glory kills in all of their gory glory?