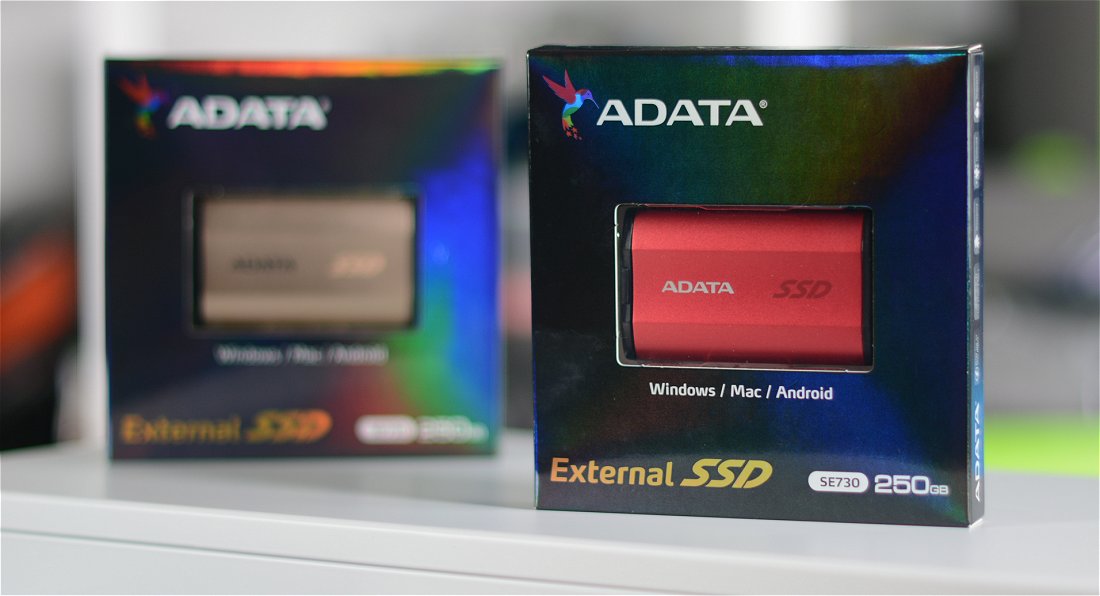 "An external SSD that can beat Samsung T3," read the title of an email that I recently received. Curious, of course, I investigated further to find that ADATA was behind the bold claim. Its purported 'T3 destroyer' was also the smallest external SSD you can buy with an IP68 rated shockproof, waterproof and dustproof enclosure.
I couldn't pass on taking a look at this tiny yet apparently mighty portable SSD. Dubbed the SE730, it weighs a mere 33g (1.1oz) and measures 72.7mm long, 44mm wide and 12.2mm thick (2.8" x 1.7" x 0.4"). Like Samsung's T3, ADATA's SE730 features a Type-C (USB 3.1 Gen2) connector but comes with a Type-C to Type-A USB cable for broader compatibility. The drive only requires 4.5 watts to operate so it can be powered from the USB interface.
ADATA claims that the SE730 is good for a throughput up to 550MB/s when reading and up to 450MB/s when writing data, based on sequential read/write numbers from ATTO Disk Benchmark.