It's only been three months since we checked out Logitech's epic G502 Proteus Core, which made headlines with a record breaking 12,000 DPI sensor. While relatively few people will actually use such a high DPI, our hands-on experience left us to conclude that the Proteus Core was Logitech's new go-to enthusiast mouse between its overall comfort, customizability and sub-$100 price tag.
Having set a new bar so recently, you might not have expected Logitech to announce another high-end mouse so soon, but the company is back to set another record with its G402 Hyperion Fury, an ultra-fast FPS (first-person shooter) gaming mouse. The G402 touts track speed of over 500 IPS (inches per second) using Logitech's Fusion Engine sensor technology, as well as the company's Delta Zero sensor tech for extreme accuracy.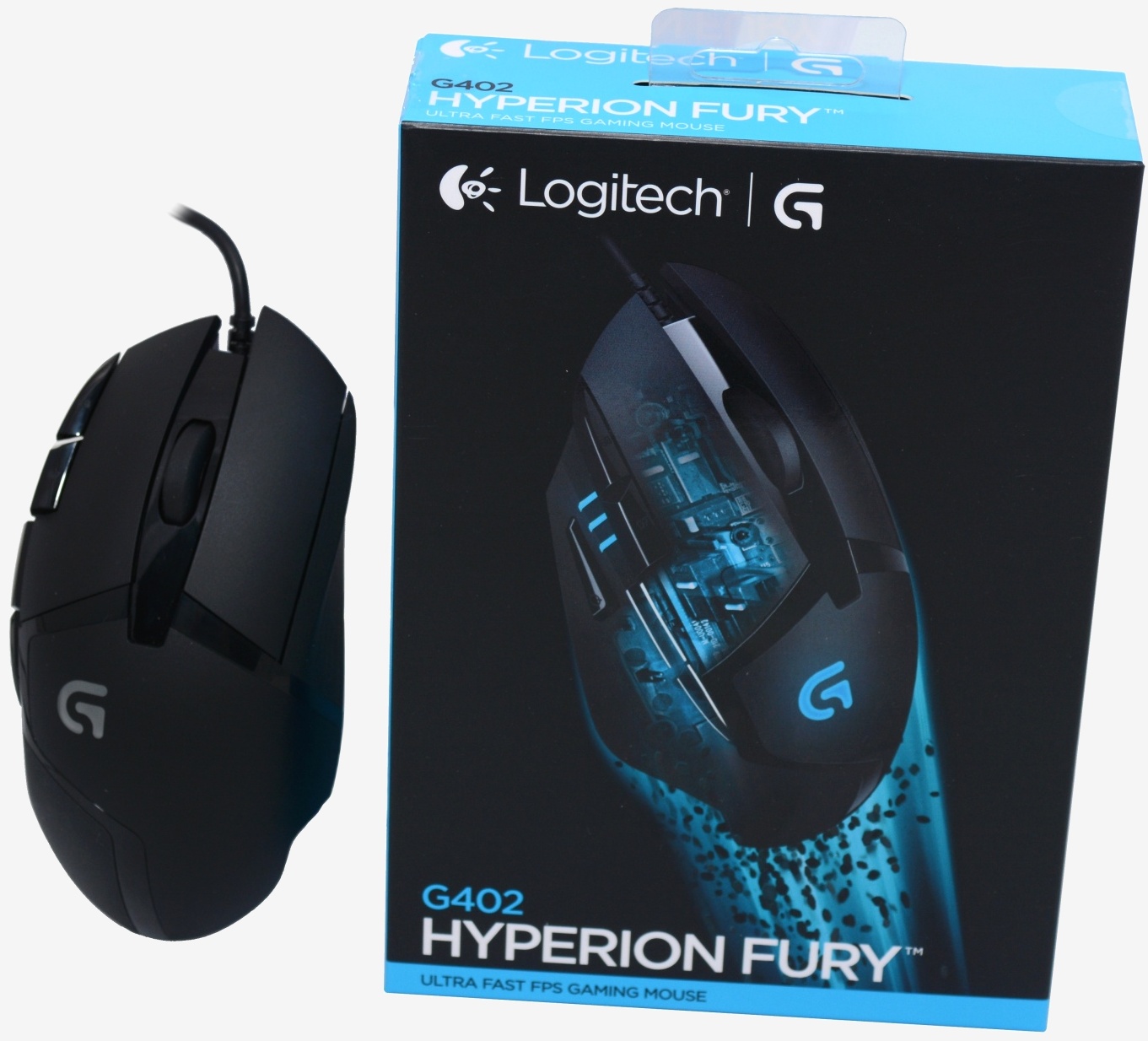 Logitech says the G402 underwent three years of R&D to be the fastest gaming mouse money could buy for high-speed FPS gameplay. Apparently, the problem FPS gamers face is that their mouse can't track as fast as they can move and this is where the Fusion Engine can help. By combining state-of-the-art optical sensor technology with an accelerometer and gyroscope, the Fusion Engine provides unmatched tracking speed.
When it comes to gaming, I am personally more of a real-time strategy (RTS) fan, though I do play Call of Duty and Battlefield on the odd occasion. Although the wireless Logitech Performance MX mouse doesn't seem to have any trouble keeping up with me, I am keen to see if the G402 Hyperion Fury can up my frag count.
Design & Features
The Logitech G402 Hyperion Fury might be the world's fastest tracking mouse, but it's a clear downgrade from the G502 Proteus Core. Depending on your needs, the downgrades might not be a problem and they might even be easy to forgive considering the G402 is 25% cheaper.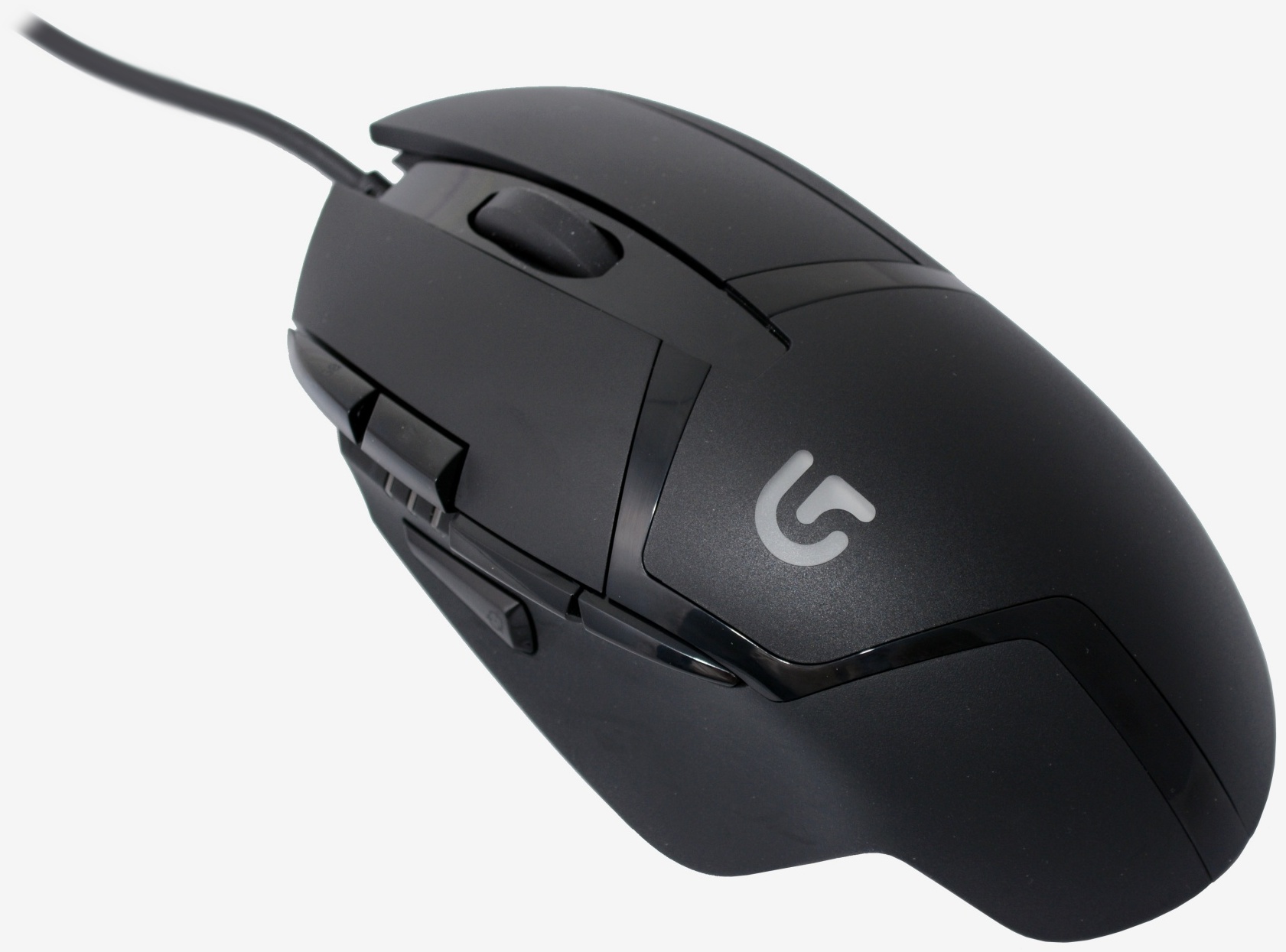 The physical shape of the G402 isn't dissimilar to the G502, though surprisingly it does feel quite different, but we will get to that later. The dimensions see the G402 measure 136mm long, 72mm wide and 41mm tall, while it weighs 108 grams without the cable. This means the G402 is 4mm longer than the G502, 3mm thinner and 1mm taller, while it weighs 13 grams less (not counting the G502's weight system).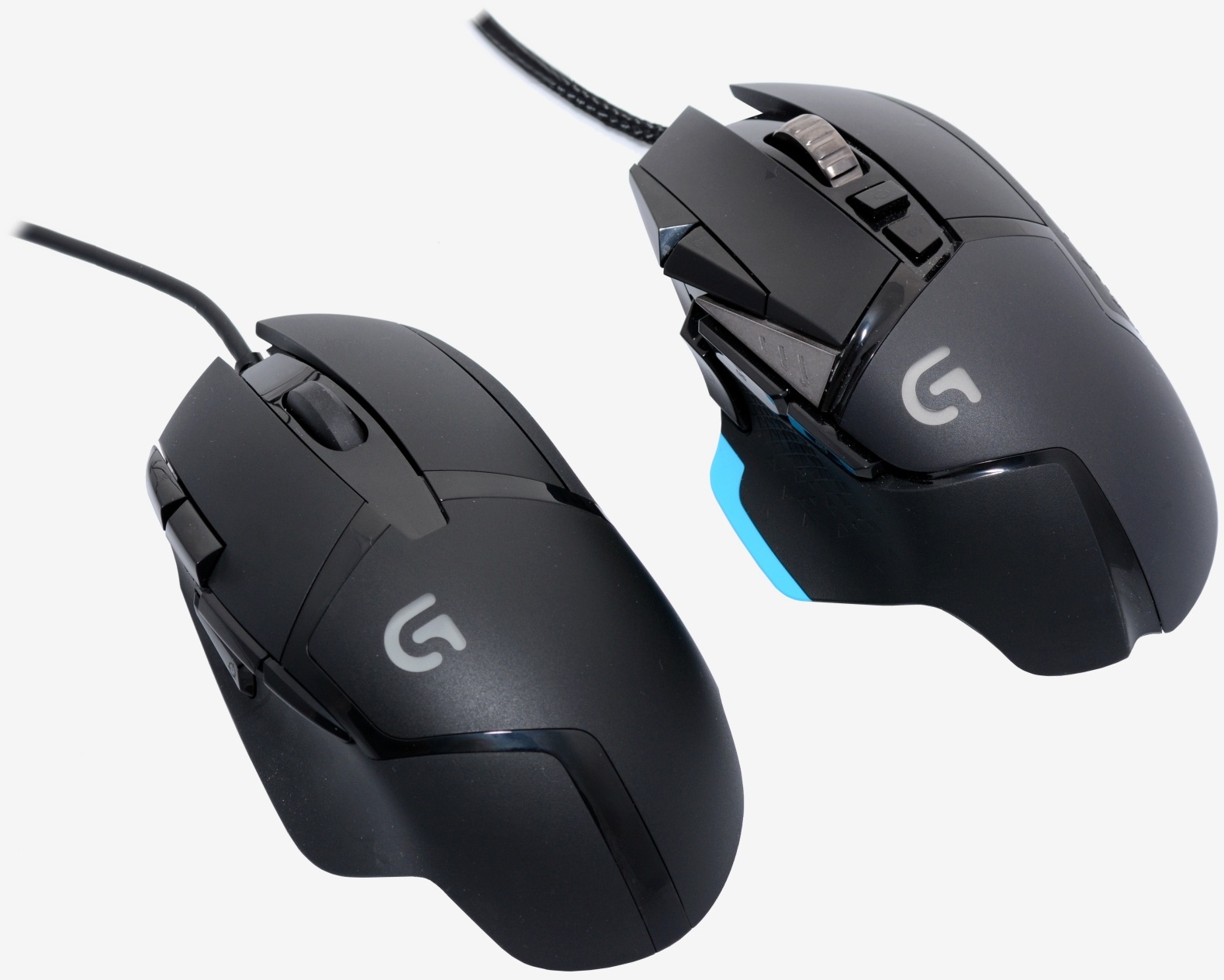 The aesthetic design of the G402 is also very similar to that of the G502, though there are less buttons and that baby blue strip on the left side of the G502 that put some gamers off is gone. The G402 is all black when dormant and when plugged in, the 'G' logo lights up blue and pulsates when active.
Logitech says that the G402 is an update to the classic G400s shape with enhanced function and comfort. Whereas many high-end Logitech mice such as the G502 offer a "wheel-shift" button that alternates between a click-to-click scroll wheel mode and one that spins freely, the G402 doesn't have this feature. It is exclusivly a click-to-click or geared wheel.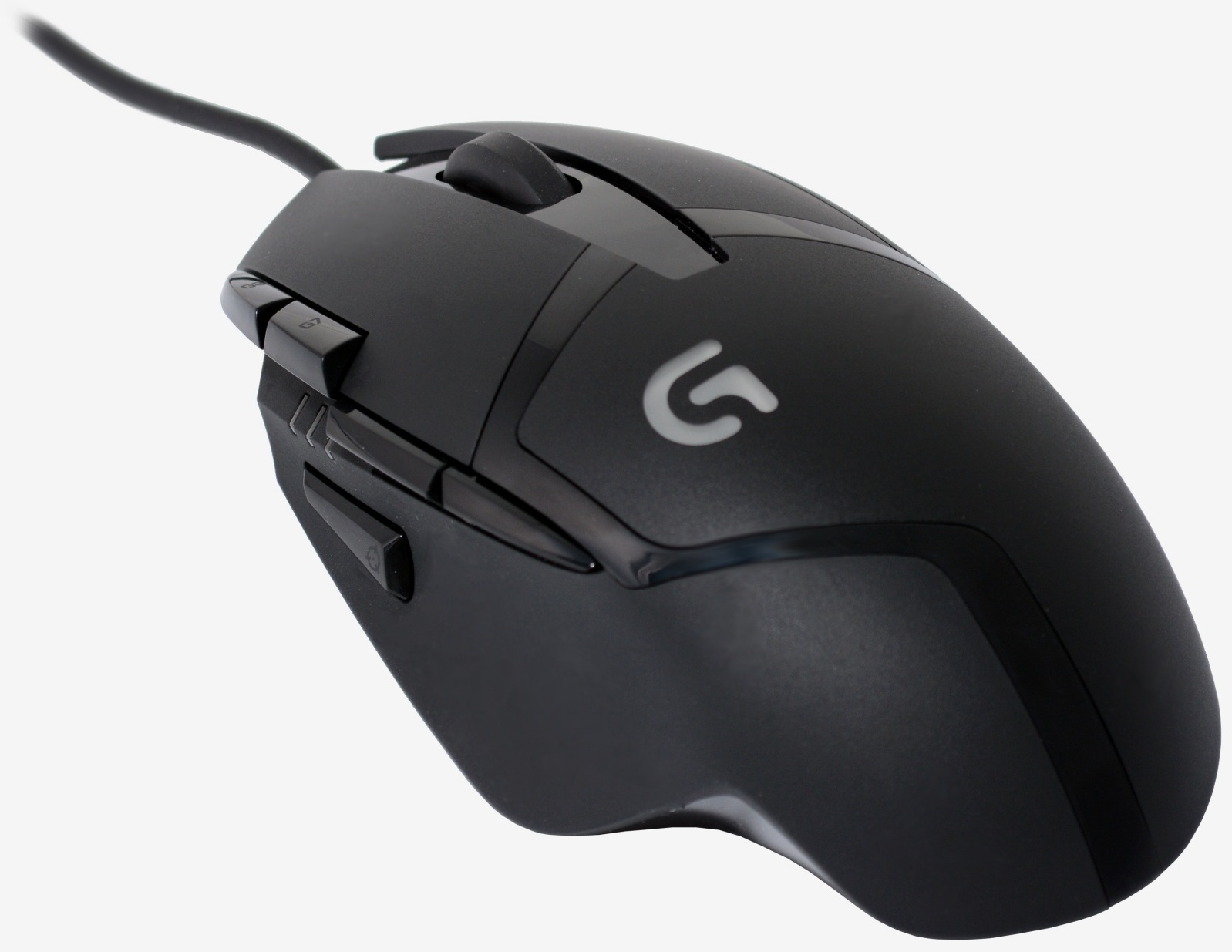 Like the G502, the G402 is extremely comfortable to hold. The resting place for your thumb has been reduced in size and while I preferred the feel of the G502, the G402 design still provides plenty of support. Thankfully, Logitech has used the same rubberized material which offers a high level of comfort and plenty of grip.
The opposite side where the little finger would rest is also coated in the same rubberized material and helps when moving the mouse in a horizontal motion. The right and left clickers seem to be constructed from plastic and have a sleek feel without being glossed.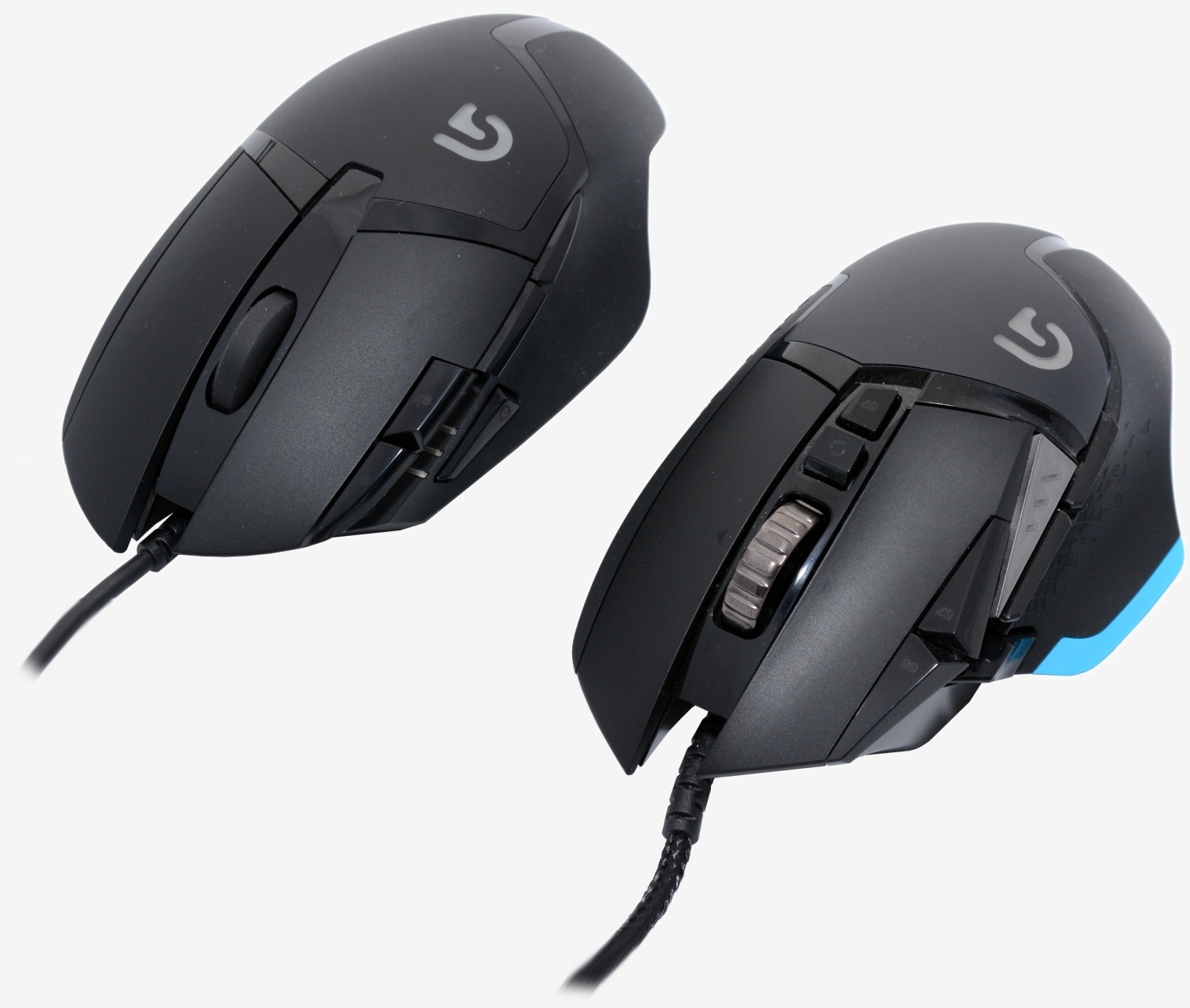 Whereas the right and left clickers of the G502 were slightly concave allowing your finger to fit snuggly in them, the G402 clickers are more typical featuring a round convex design. Picking between the two comes down to personal choice as there is no right or wrong here. That said, I prefer the G402's design as it makes the mouse feel larger to me (the G502 was too small for me) and with my fingers raised up on the mouse it's much easier for me to reach for the other buttons on the mouse.
The mouse wheel sits in a recessed glossy pathway that may provide ventilation under the palm to help avoid sweaty hands. The paths themselves are not quite as deep as they were on the G502 so I am not sure how much difference that will make for gamers that perspire when gaming.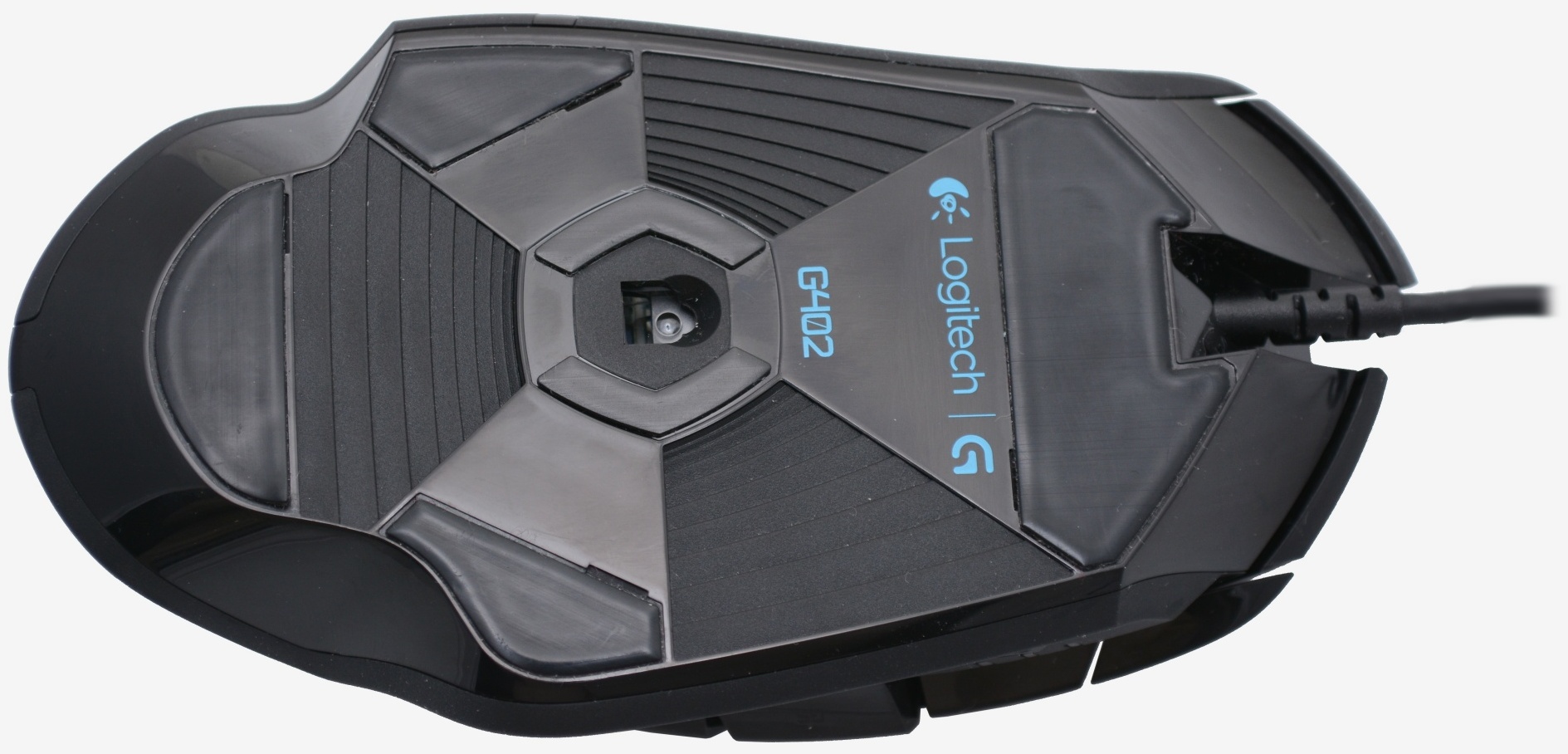 Underneath the G402 are four smooth pads for gliding over numerous surfaces while the Delta Zero sensor is right in the middle. Other than that, there isn't much else to see here other than a little branding.
As you would expect from a Logitech mouse, the G402 is fully customizable. Its surface tuning calibration is an interesting feature that Logitech calls 'Delta Zero' technology, which lets you tune the mouse's sensor to work efficiently on any surface, be it hard or soft, light or dark.
Speaking of which, the maximum speed rating of 500 IPS, maximum acceleration of 16G and resolution of 240-400 DPI were measured using the Logitech G240 gaming mouse pad. To achieve 500 IPS the G402 is fitted with a 32-bit on-board ARM processor that powers the Fusion Engine. Despite this, the G402 doesn't require any special drivers to work at 500 IPS and the Logitech software is simply used to configure and tune the mouse.
As you would expect, an ultra-fast 500 IPS gaming mouse is going to give your USB port a work out and the G402 does just that via constant communication. With a 1000MHz or 1 millisecond polling rate the G402 is blistering fast, though Logitech's software does allow the polling rate to be reduced to 500MHz, 250MHz and 125MHz.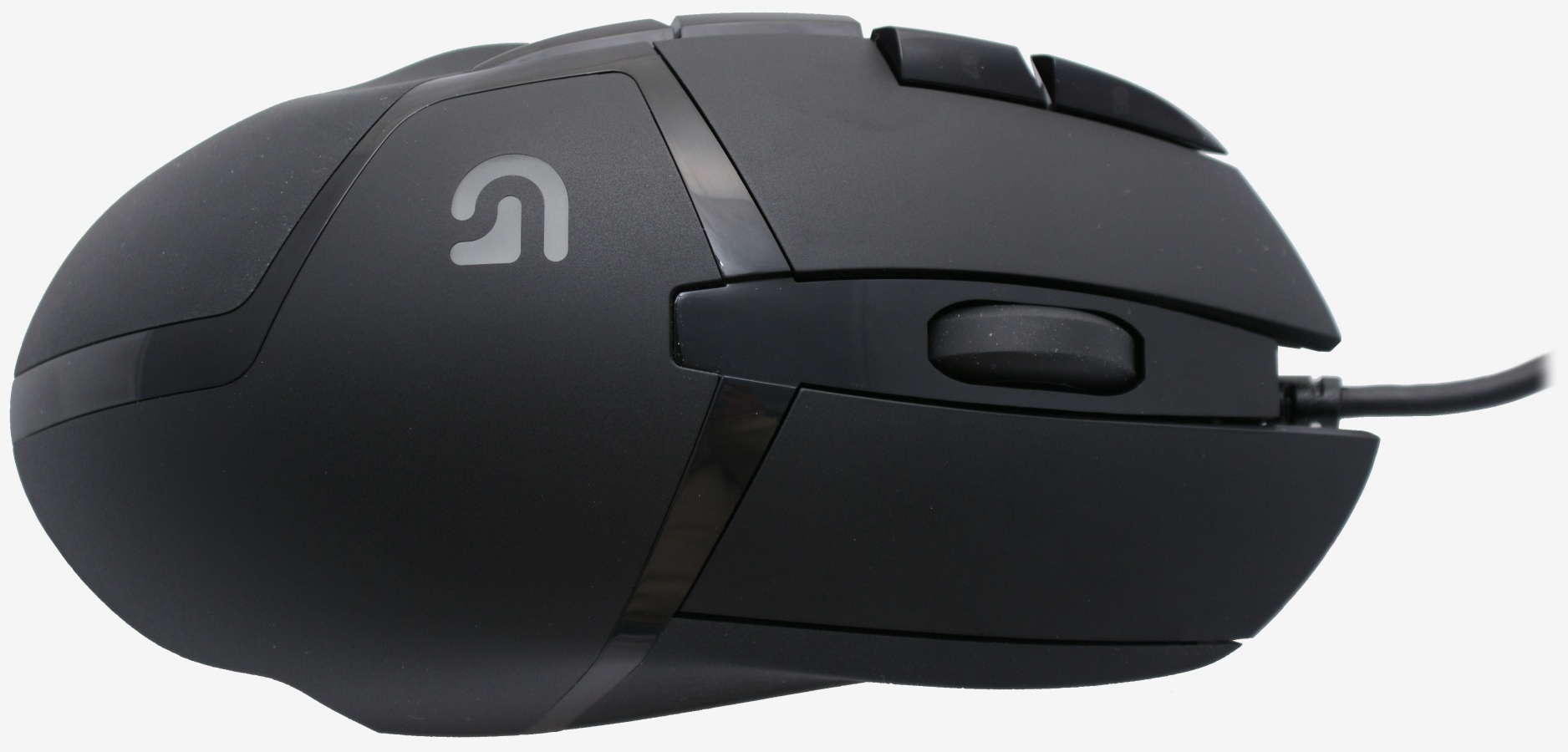 Fans of first person shooters will appreciate on-the-fly DPI shifting when changing from fast-paced close quarter action to slower more precise sniping. Furthermore, using Logitech's included software, gamers can add a fifth DPI setting and customize the experience. This feature essentially means the G402 can go from 4000 DPI to 240 DPI in the blink of an eye.
Apart from programmable DPI settings the G402 also supports eight additional programmable buttons that can be configured for anything, whether complex macros or single keystrokes. What's cool about this is your personal configuration can be saved to onboard memory -- one less thing you have to worry about saving when formatting/upgrading.