Logitech G402 Hyperion Fury Mouse Review
Page 3 :

Performance & Conclusion By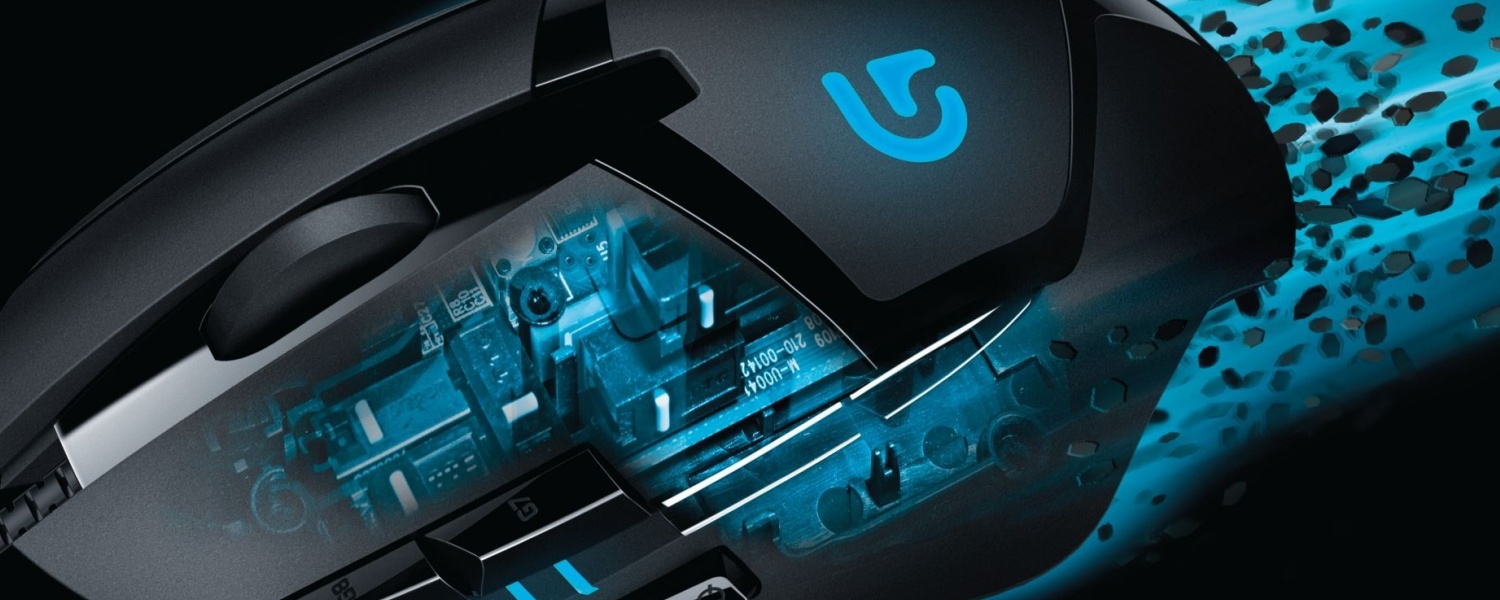 TechSpot is celebrating its 25th anniversary. TechSpot means tech analysis and advice
you can trust
.
When you buy through our links, we may earn a commission.
Learn more
.
Performance & Conclusion
Playing with the Fusion Engine in the Logitech Gaming Software made it clear to me that an IPS of 500 is insanely, superhumanly fast. The G402 Hyperion Fury uses the same sensor that was found in the G100s, the AM010, which was great but apparently had trouble tracking at speeds over 2.5m/s. Logitech has used a accelerometer/gyrometer to track movement when the sensor fails at higher speeds. Still to be honest 2.5m/s is blisteringly quick anyway, even with low sensitivity
The software says to move the mouse as fast as you can and I did this using low and high sensitivity. With the sensitivity turned down I maxed out at 162 IPS and frankly I felt stupid moving the mouse that quick around the pad. With the sensitivity up around 3000 DPI, which is what I would play with, the maximum IPS that I could achieve was about 150.
With the Fusion Engine disabled that figure dropped to 140 IPS, so there isn't really a significant difference here when sweeping my mouse around like a lunatic. If you want to go faster you would need a much bigger mouse pad than I have, and I recommend some privacy.
I'm not a huge FPS gamer but I do enjoy the odd bout of CoD or BF4. Back in the day, I was big into Quake III Rocket Arena so the quick rocket jump/rail gun move is something I can do very well. That said, I have to admit with my settings I max out at around 40 IPS or 1.0m/s, so the Fusion Engine is wasted on me, much like the G502 Proteus Core's 12,000 DPI rating.
As was the case with the G502, the G402 is smooth when gaming and there is no doubt it can keep up. The mouse is light and glides with ease. Although I prefer a bit of weight, the G402's movements are precise because I can hold it so well. It's very comfortable and its curved design suits my hand better than the G502. The only thing I miss is the G502's larger thumb rest, but otherwise the G402 feels better.
The G402's programmable buttons are easy for me to reach and its wired cable doesn't seem to get in the way. Although the cable isn't braided like the G502's, it still slides across my mouse pad and desk very well.
Like the G502 and most Logitech mice that we have used, the G402 is solidly constructed. It feels as though it will stand up to the punishment some gamers will dish out.
The G402 Hyperion Fury certainly delivers on its promise of an ultra-fast FPS mouse and Iv'e found it to be more than just a snappy sensor. The G402 looks great, feels even better and offers plenty of customizable features thanks to Logitech's first-class software. Capping all that off is its price of just $60, at which rate it's hard to find anything wrong with the package.
Pros: Although the G402 Hyperion Fury's ultra-fast tracking may target FPS gods, mortals can at least look forward to the familiar combination of quality, comfort and customization of high-end Logitech mice.
Cons: The G402's maximum track speed might be a little gimmicky and it may not have the longest spec sheet, but its features scale down proportionally with its price, at which point we're barely talking about cons.