Microsoft and Sony have alluded to the fact that their Project Scorpio and Project Neo consoles are designed to take the PC's "best gaming machine" crown. Whether this will actually be the case seems unlikely, but it does show how our favorite platform continues to be regarded as the one to beat, thanks in no small part to its huge number of amazing games.
While not all the titles on this list are exclusive to the PC, it's the place where they truly shine. If you haven't tried some of these, know that you're missing out. In our opinion, these are the best PC games you should be playing right now, so what are you waiting for?
Click on image for gameplay video
Genre: RPG, Open-World, Action
Similar: Dragon Age: Inquisition, Kingdoms of Amalur : Reckoning, The Witcher, The Witcher 2
Graphics: Breathtaking
Gameplay: Third-person, moral choices, crafting, swordplay
Incredible, amazing, magical: the English language is running out of superlatives to describe The Witcher 3: Wild Hunt. The deserving winner of Game of the Year at the Game Awards, this open-world adventure is one of the greatest RPGs we've seen in a long time. In addition to its fantastic story, characters, and gameplay, CD Projekt Red's title has a special something that stays in the memory long after you stop playing. And to top it all off, The Witcher 3 is an incredibly beautiful game.
It's been out over a year now, but the two expansions – Hearts of Stone and the incredible Blood and Wine – along with its numerous mods mean there are hundreds of hours worth of things to do and see in this fitting swansong to the series.
Click on image for gameplay video
Genre: Action role-playing
Similar: Dark Souls I & II, Demon's Souls, Bloodborne, Lords of the Fallen
Graphics: Atmospheric, gorgeous
Gameplay: third-person, hardcore, multiplayer elements
Playing Dark Souls III can feel like being repeatedly punched in the face by someone and taking joy in the fact that you endured it. Brutally unforgiving gameplay is what the series is known for, and this third installment doesn't disappoint when it comes to repeatedly informing players of their demise. But for all the frustration, nothing matches the feeling of finally beating a particularly difficult section.
Like previous titles, this Japanese take on western fantasy doesn't put the story front and center - Dark Souls III encourages players to figure things out for themselves. Whether it's better than Bloodborne is open to debate, but the amazing combat, level design and creatures make it the best Souls entry to date.
Click on image for gameplay video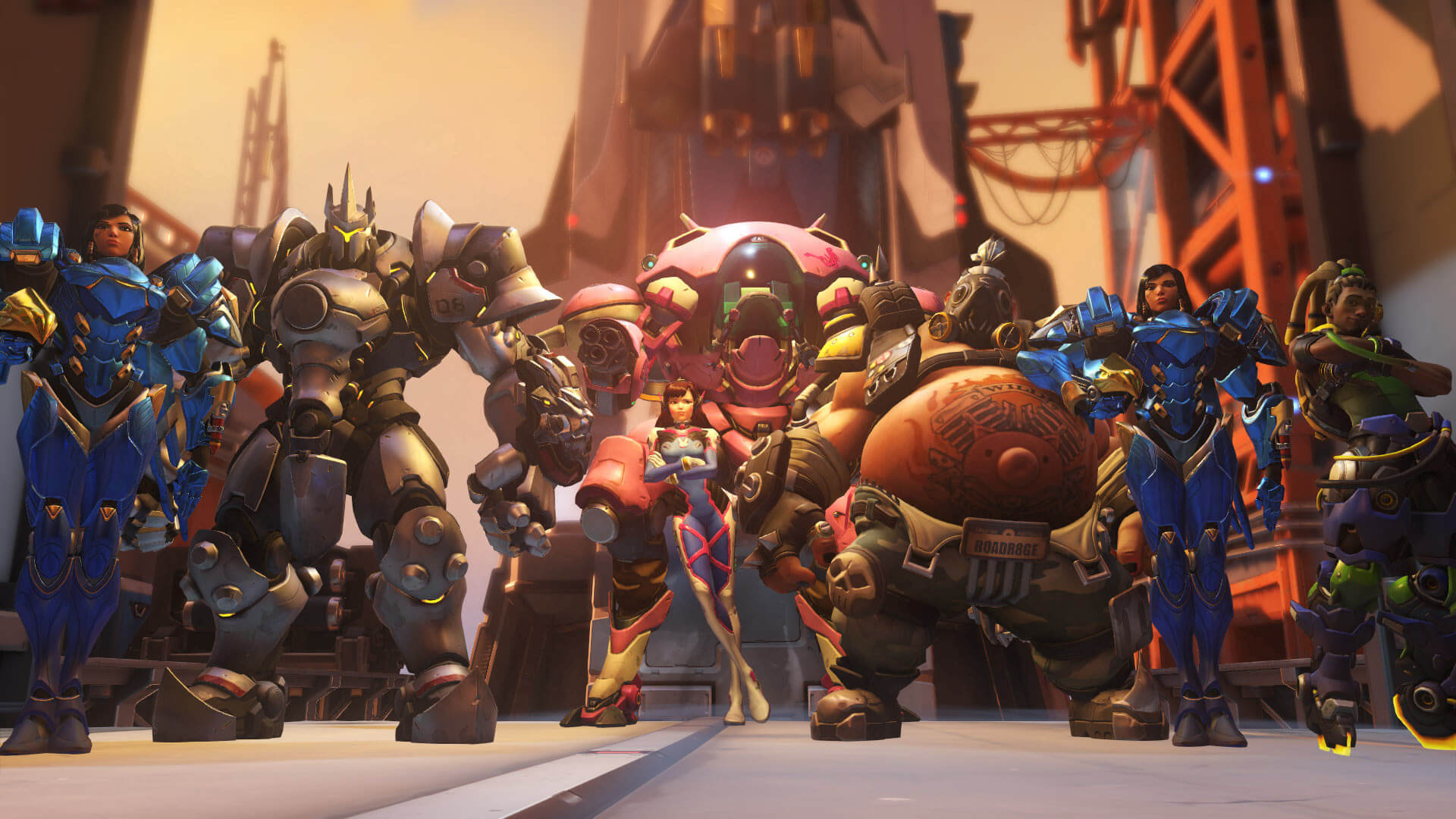 Genre: FPS
Similar: Team Fortress 2, Battleborn, Dirty Bomb, Lawbreakers
Graphics: Fantastically bright and vibrant, cartoon style
Gameplay: Team shooter, character/class-based, multiplayer
Who would have suspected that Blizzard's first original IP in 17 years would be a multiplayer shooter in the same vein as Team Fortress 2? Skepticism was rife before people got their hands on it, but from the ashes of abandoned MMO Titan rose the spectacular Overwatch.
The game is no mindless shooter; it's a multi-layered experience that rewards smart tactics and coherent teamwork. The wide range of unique characters, balanced gameplay, and frighteningly addictive nature make it one of the best and most popular PC games out there right now. It may not be the best title for those who prefer going it alone, but few things beat playing Overwatch with a group of friends.
Buy it from: Amazon, Battle.net
Click on image for gameplay video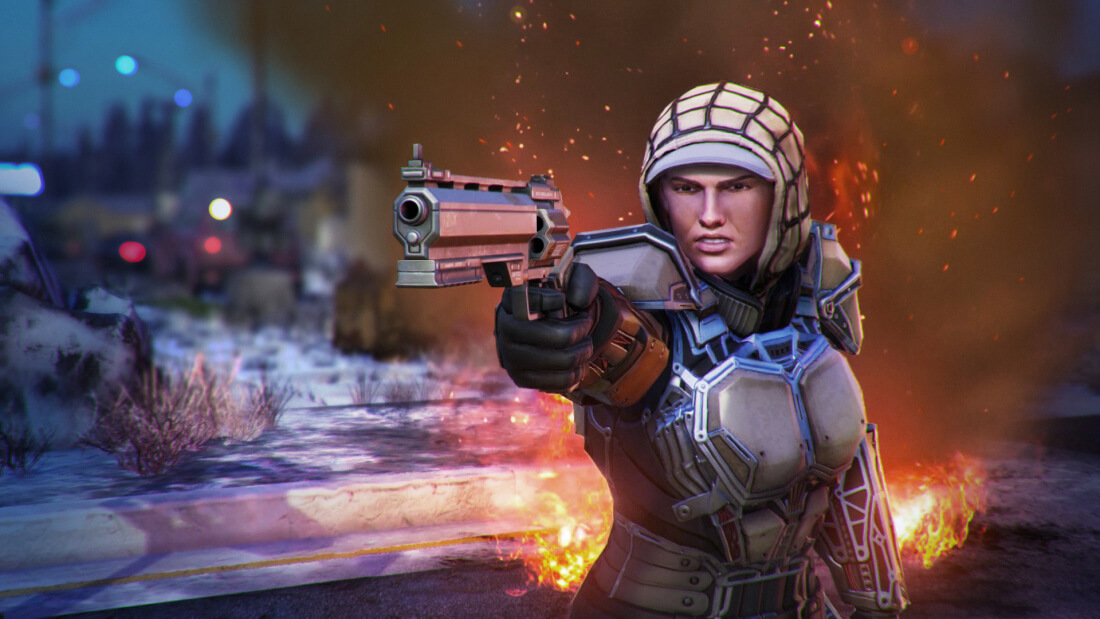 Genre: Strategy
Similar: XCOM: Enemy Unknown, Xenonauts, Wasteland 2, Shadowrun series
Graphics: detailed, look great if you have the hardware to max them out
Gameplay: turn-based, RPG elements, unforgiving
Following the magnificent XCOM: Enemy Unknown was an unenviable task for Firaxis; the 2012 remake of the 1994 classic strategy game blew everyone away. It managed to be worthy of the original's name, and now the developer had come up with something even better. Somehow, they succeeded.
By improving pretty much every element of Enemy Unknown and adding new game mechanics such as stealth, Firaxis made it hard to find faults with XCOM 2. Like Dark Souls 3, it can be punishingly difficult, and seeing a team member you've been leveling up for hours die in unfortunate circumstances is like being kicked in the groin, but completing a mission when the odds are stacked against you is incredibly satisfying. With its depth, procedural missions, DLC, and numerous mods, the lifespan of XCOM 2 could stretch into thousands of hours. One of the best strategy games ever made.
Click on image for gameplay video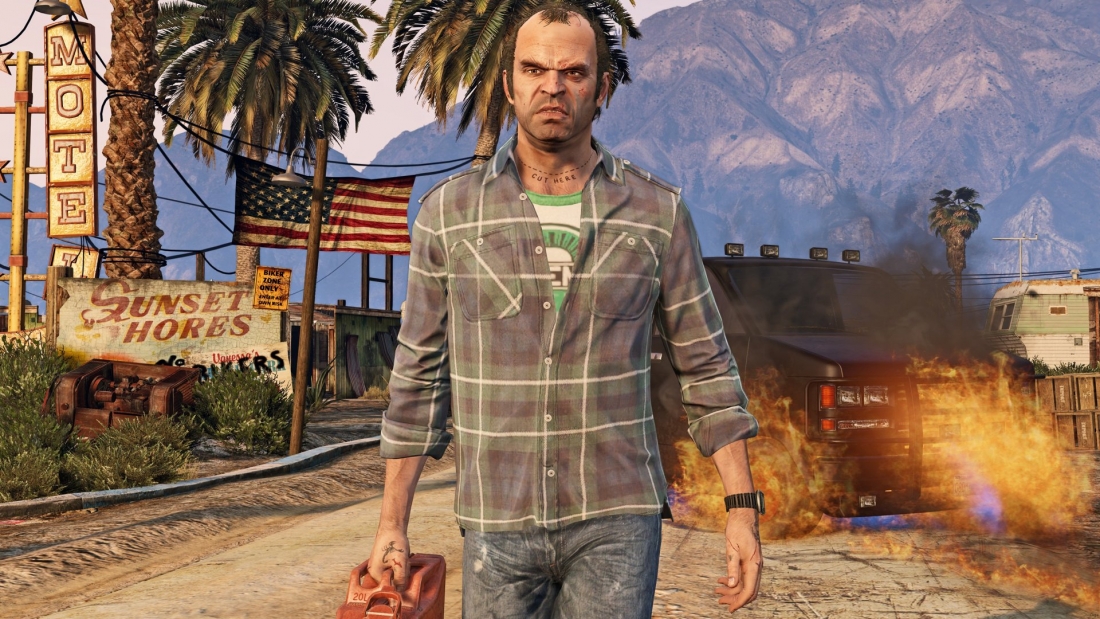 Genre: Action, Open-World
Similar: Watch Dogs, GTA: Vice City, GTA: San Andreas, GTA IV, Saints Row series
Graphics: Brilliant, especially with the right mods
Gameplay: Third-person, first-person, driving, shooter
Even though it took several months for GTA V to make its way from the Xbox/PS4 to the PC, it was worth the wait. Rockstar's latest iteration of its criminals-and-vehicles series is arguably the best entry in the franchise. The level of detail found in this open-world game is extraordinary, especially considering the sheer size of Los Santos and the surrounding areas.
GTA Online continues to go from strength to strength, with a seemingly never-ending supply of content regularly being released for its multiplayer element. With rumors of single-player DLC on the horizon (finally), and some of the best mods ever created, there's plenty of life left in GTA V.
Click on image for gameplay video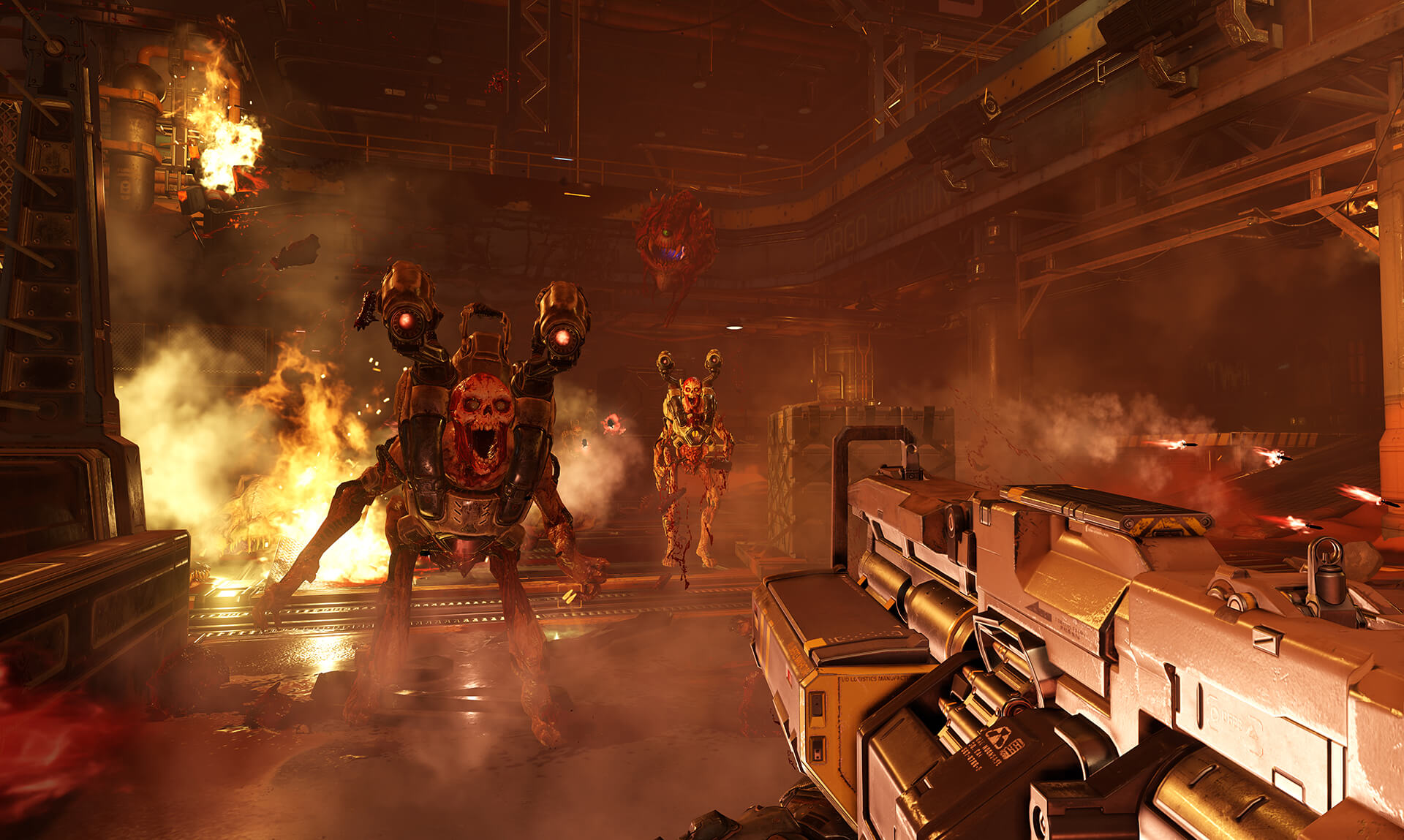 Genre: First-person shooter
Similar: Doom 3, Wolfenstein: The New Order, Wolfenstein: The Old Blood, Classic Doom, Quake I & II
Graphics: Detailed and sharp, even on lower spec PCs
Gameplay: Fast paced, upgradeable weapons/character, constant action
You've doubtlessly read plenty of mildly pretentious reviews of Doom that talk about its pure, back-to-basics FPS mechanics and how the streamlined gameplay revitalizes a genre that was growing stale. At its essence, though, Doom is simply liquid fun injected straight into the heart.
The upgradeable weapons, glory kills, and increasingly bad-ass demons mean you won't get bored, even after multiple playthroughs. There's a rhythm to the combat that makes it easy to pick up and satisfying to master; few games make you feel so skilled so fast. The multiplayer may not be its strongest element, but that doesn't matter when the campaign is this utterly epic.
Click on image for gameplay video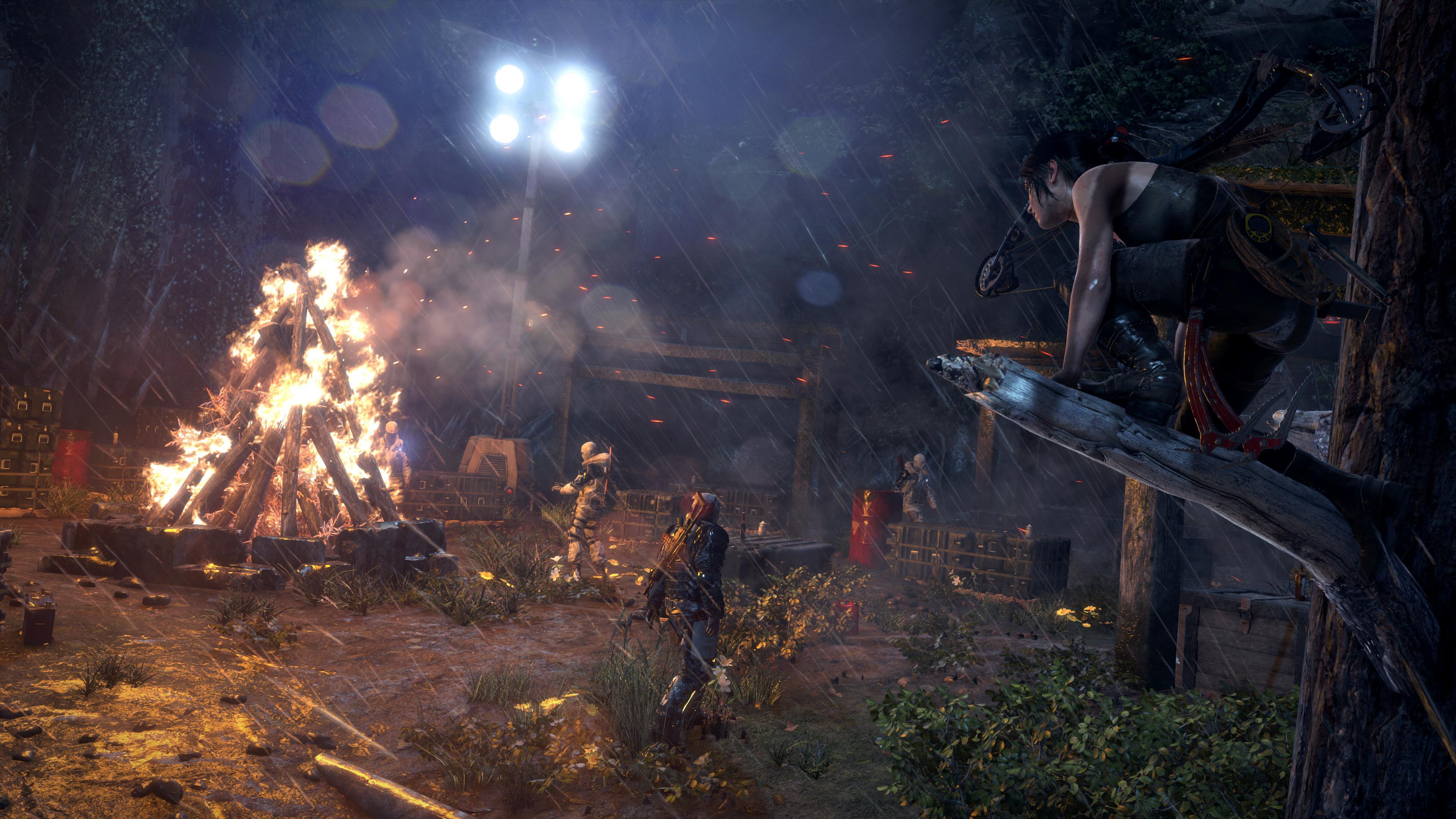 Genre: Third-person action
Similar: Tomb Raider (2013), Classic Tomb Raider, Uncharted series
Graphics: stunning
Gameplay: shooter, platformer, puzzler
PC owners had to wait a couple of months to get our hands on Rise of the Tomb Raider following its Xbox debut, but it was worth it, not least for the stunning graphical improvements the platform introduces.
Like XCOM 2, RotTR is the sequel to an impressive reboot that manages to improve on its predecessor. Lara's a lot tougher this time round, bringing more tools and abilities to explore and fight off the bad guys. The challenge tombs are excellent - though there could have been more of them - the story and characters are entertaining, and the huge number of collectibles and challenges will keep you sticking around for many hours.
Click on image for gameplay video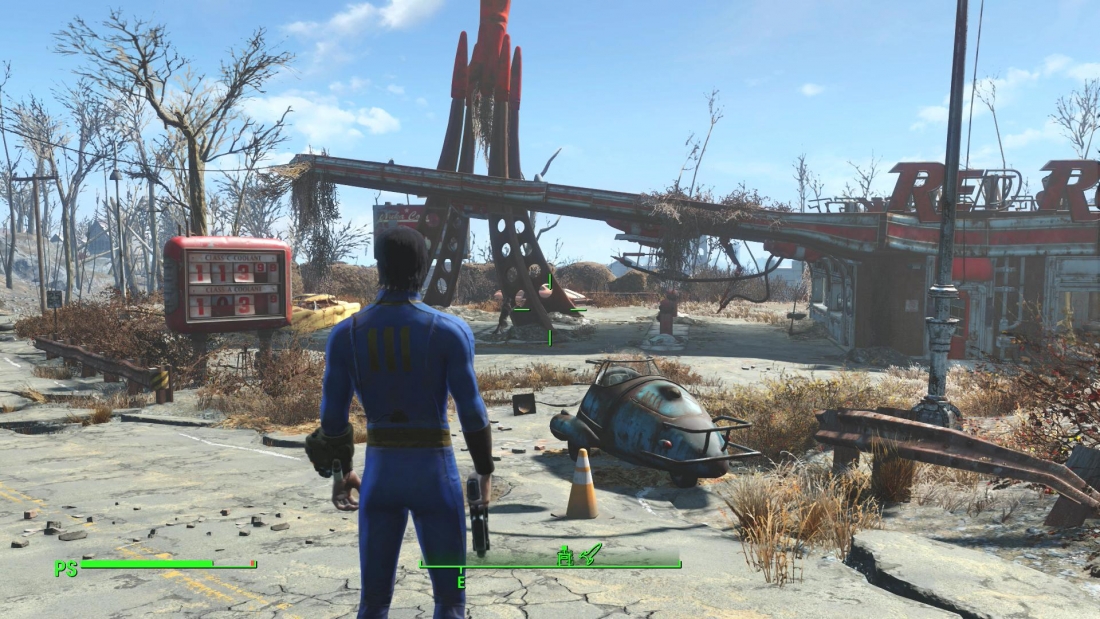 Genre: RPG, Open-World
Similar: S.T.A.L.K.E.R series, The Elder Scrolls V: Skyrim, Fallout 3/New Vegas
Graphics: Not its strongest point, but certainly better than average. Improve them with mods
Gameplay: First-person, third-person, FPS/semi-pausable hybrid combat, town building, crafting
One day after its launch, Fallout 4 broke a record for the most concurrent Steam users. Barely a month later and it's the 7th most searched-for Google term of 2015. Bethesda made a triumphant return to post-apocalypse Americana with its latest installment of the series. The game may not always put user-friendliness first, but this huge, densely packed world will keep you playing for hundreds of hours. Crafting, settlement building, various playstyles, the hybrid combat system, and a myriad of character customization options make Fallout 4 an RPG that's more addictive than crack cocaine.
With its huge modding scene, DLC packs, and the potentially endless town building element, Fallout 4 is still a fun way to spend an evening.
Click on image for gameplay video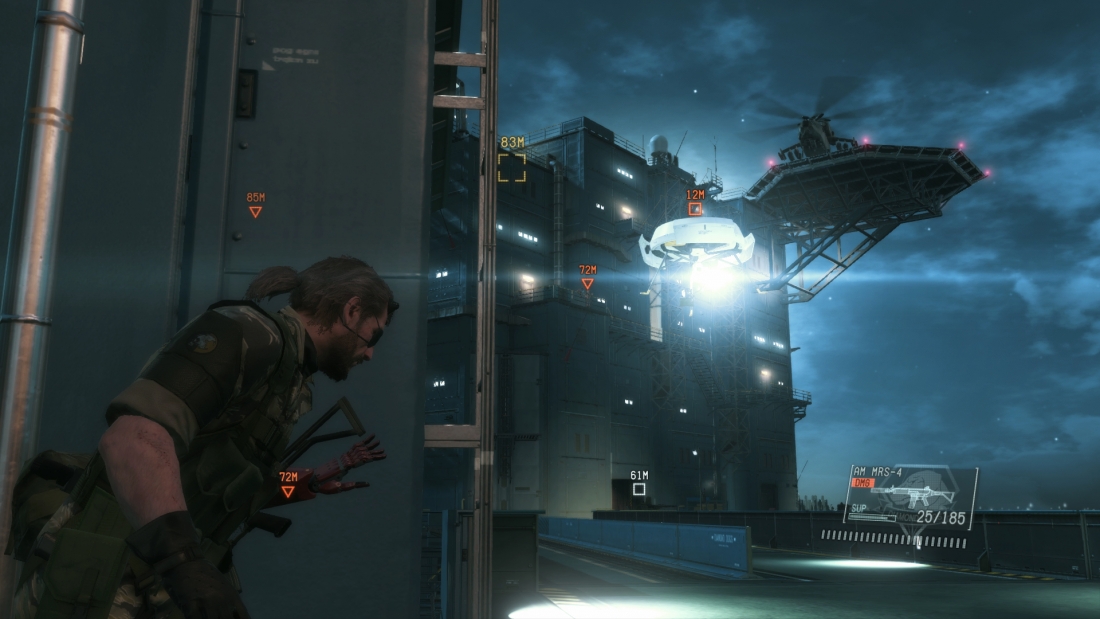 Genre: Stealth, Action-Adventure, Open-World
Similar: Splinter Cell: Chaos Theory, Hitman: Blood Money, Alpha Protocol, some of the other Metal Gear games
Graphics: Amazing
Gameplay: Third-person, base-building, lots of player freedom, story-heavy
Many critics' game of 2015 choice came down to two options: The Witcher 3 or Metal Gear Solid V: The Phantom Pain. It's easy to see why, as Hideo Kojima's title offers an almost unprecedented level of freedom in its two sandbox worlds. Like the other games in the series, MGSV focuses on stealth, but its huge-scale battles can be truly exhilarating. The various interlinking systems work together perfectly, the Mother Base aspect is engrossing, and the sheer number of toys you can play with in this stunning-looking game makes the fact that it's the last time Kojima will work on the series all the sadder.
Thankfully, the replayability value of MGSV is immense; aiming for those elusive S ranks, tackling missions in different ways, or just messing around with Fultons never gets old.
Click on image for gameplay video
Genre: Farm Sim/RPG
Similar: Harvest Moon series, Animal Crossing, Starbound, Wild Season
Graphics: Pixel art
Gameplay: Sandbox, crafting, farming, marrying
While the idea of a budget farm simulator may not sound appealing to everyone, Stardew Valley is so much more than that. Thanks to its RPG elements, the game has been described as a cross between the Harvest Moon series, Animal Crossing and Zelda. It will quickly sink its addictive claws into you and not let go – the relaxing hours can just slip by without realizing it.
There are so many other things to do in Stardew Valley other than farming; you could spend your time engaged in activities like mining, crafting, fishing, and interacting with the complex townsfolk, not to mention the many other entertaining distractions. This mash-up of genres shows yet again that breathtaking graphics aren't a prerequisite for a fantastic game.
Buy it from: Steam
Click on image for gameplay video
Genre: Puzzle platformer
Similar: Limbo
Graphics: simple yet effective, 2.5D
Gameplay: sidescroller, stealth elements, lots of swimming, short
Six years after the excellent Limbo, indie developer Playdead hit the Jackpot again with another fantastically disturbing yet utterly compelling 2D puzzle platformer - Inside.
You've probably heard by now that virtually every element of Inside is superior to Limbo. It's a game that you'll complete in one sitting, and not just because of the short length - you simply won't be able to put it down. But it's not the clever puzzles, beautifully dark atmosphere, or addictiveness that will stay with you once you've finished the game, it's the incredible final act. Those last 20-odd minutes will take your breath away and brand themselves onto your brain forever.
Buy it from: Steam
Honorable Mentions
Dropped From This List
Further Reading
Masthead credit: Flavio Ensiki via Flickr