TechSpot is celebrating its 25th anniversary. TechSpot means tech analysis and advice
you can trust
.
When you buy through our links, we may earn a commission.
Learn more
.
Updated for 2022: See our new favorite PC games you should be playing.
Not only is the PC the best platform for enjoying games, it also offers the broadest range of titles. PC gamers can bask in the knowledge that our machines are not only powerful, but also offer mod support, free online multiplayer, there are plenty of sales and freebies, and more. But with so much choice available, what should we be playing?
Below is our list of the 10 best PC games you can enjoy right now. Not all of them are brand new, and that's by design as we often do in our game recommendations, but we do keep updating the feature with the latest and greatest out there when needed. From Viking adventures and car racing to multiplayer titles and cosmic misfits, these are the best PC games you should be playing.
Live Die Repeat
Click on image for gameplay video
Genre: First-person shooter
Similar: Dishonored series, Prey, Outer Wilds, Hitman
Graphics: Style over realism
Gameplay: first-person, combat-heavy, puzzles
Deathloop has been described as Dishonored meets Outer Wilds meets Prey meets Hitman, with a splash of Dark Souls. Such a mish-mash of different genres might not sound immediately appealing, but there's a reason why so many outlets gave it a perfect 10/10 score and it has 8 Game Awards nominations.
As even those who've never played it before will probably know, Deathloop is about an amnesic man trapped in a time loop. Set on a subarctic island in an alternate 1960s, the aim is to kill the eight Visionaries found across four separate locations within a single day before the loop resets – something that initially seems impossible, given that a single loop is made up of four times of day and it's only possible to visit one district each period.
In addition to killing people, much of Deathloop revolves around discovering leads that help you achieve your goal. And all this has to be accomplished while dealing with Julianna, who's on the hunt to assassinate you. She can be controlled by other players who invade your game, à la Dark Souls.
The many Dishonored-style powers are great fun to use, and figuring out how the overall puzzle and systems fit together is immensely satisfying. But for all its praise, some find the inherent repetitiveness of the game too much.
One of the greatest co-op games ever made
Click on image for gameplay video
Genre: Platformer
Similar: Unravel Two, A way out, Brothers: A tale of two sons, Overcooked 2
Graphics: Cute and cartoony
Gameplay: third-person, puzzles, co-op only, multi-genre
The story of a divorcing couple being unintentionally turned into tiny dolls by their sad daughter might not sound like the most appealing concept for a video game, but don't let that put you off: this is one of the best co-op titles ever made.
What makes 'It Takes Two' so brilliant is the sheer variety of the gameplay in each section. Yes, it's a 3D platformer at its core, but you'll also be playing a Diablo-like dungeon crawler, piloting a miniature plane, riding a spider, and taking on a Squirrel in a Mortal Kombat-like fight, to name just a few. And that's not mentioning the optional games available, such as speed Chess and whac-a-mole.
Unlike some other co-ops, playing It Takes Two requires complete teamwork, which can lead to some real-life arguments, especially when playing locally rather than online – which is pretty ironic coming from a game about divorce. You may also find yourself fighting over which character to control at different points during the game, with Mom and Dad receiving different abilities throughout their adventure.
The broad scope of gameplay doesn't mean the actual platforming or puzzles suffer; both are excellent, as are the incredible, imaginative environments that you'll love exploring and interacting with as tiny possessed toys. There's also the overarching story of the parents' quest to reach the house and how working together helps them remember why they got married in the first place, all of which is enjoyable without being overly sentimental.
The worst part of It Takes Two is undoubtedly the sentient love book, Dr. Hakim. He's supposed to act as a guide, but you'll struggle to take in what he's saying as you'll be busy fantasizing about strangling one of the most annoying game characters in history. Additionally, this is two-player only, so make sure you have someone to join in.
The best arcade racer ever made?
Click on image for gameplay video
Genre: Driving
Similar: Forza Horizon 4, Forza Horizon 3, Gran Turismo Sport
Graphics: The best to date in a series famed for looking gorgeous
Gameplay: Open-world, strong multiplayer element, more addictive than crack
We've seen plenty of games fail to live up to their hype in the past, but here's the thing about Forza Horizon 5: it's worth every great review, piece of praise, and dollar spent. The ultimate compliment you could pay Playground Studios is that it made a driving game even people who don't like driving games adore.
The most appealing element of Forza, in addition to the obscene number of cars, lush looks, and fun driving, is that there's just so much to do. It's not just traveling from A to B quicker than everyone else, but the map is filled with different activities, many of them player-made, with more being added all the time.
Improving on Forza Horizon 4 was never going to be an easy task, but this installment manages it, partly by moving the action from the UK to Mexico in what is the largest and most varied play area the series has ever seen, featuring active volcanoes, jungles, beaches, a city, and more. The customization options for your cars are extensive, the graphics and building tools amazing. It's also one of those titles in which those who usually shun multiplayer elements will enjoy playing against or alongside others.
There is a 'just one more race' feeling to Forza Horizon 5 that rivals the 'just one more turn' compulsion found in games such as Civilization. You may sit down for an intended half an hour, but two days will pass in the blink of an eye, leaving you jobless and single. This game can swallow your life.
The only real fault you might pick from Forza 5 is that it's still the same game as its predecessors, albeit with a lot of extra content, but why change a winning formula? This is the best Forza Horizon and one of the greatest driving games ever made.
Buy it from: Steam, Microsoft Store, Game Pass
Worth the 16-year wait
Click on image for gameplay video
Genre: Platformer
Similar: Psychonauts, The Lego series, A Hat in Time, Pumpkin Jack
Graphics: Retro design with a modern makeover
Gameplay: third-person, collect-em-up
Psychonauts 2 has the rare video game quality of being both hilarious and fun to play. But while the level design, characters, and writing are spectacular, it's the story that will stay with you long after you're done; there's plenty of pathos sitting comfortably alongside the humor.
Don't worry if you never played the first Psychonauts, which came out 16 years ago, as the intro in this successor will fill you in – a necessity, given that it links directly to that game. It doesn't take long to realize what you're in for: more of that famous late 90s/early 2000s 3D platformer action polished to the point of near perfection.
The diversity of the design and gameplay mechanics within the self-contained worlds, or minds, Raz visits will keep players engaged throughout, leaving you constantly curious to see what the dev team has thought up next.
Combat is satisfying, usually requiring a different ability to deal with each enemy type, and Psychonauts 2 is like digital crack for those who love games with lots of collectibles.
It's not perfect – being able to equip more abilities would have been welcome, and it can be clunky in spots, but there are around 15+ hours of pure joy in the type of game we sadly don't see quite as often these days.
Buy it from: Steam, Microsoft Store, Game Pass, GoG
Who wouldn't want to be a Viking?
Click on image for gameplay video
Genre: open-world action-adventure
Similar: AC Origins, Odyssey, Watch Dogs Legion
Graphics: Breathtakingly gorgeous, especially on powerful PCs
Gameplay: third-person, stealth options, RPG elements, plenty of combat with ancient weaponry, Odin.
In keeping with Origins and Odyssey, the Assassin's Creed games are now a lot closer to action-RPGs than their stealth-based originals. Valhalla embraces its role-playing elements more than any other game in the series, which is no bad thing.
If you have played a recent AC game, you will know the basic premise: a massive open world with a vast main questline alongside a ton of side missions and other activities. Some complain that the game is so enormous that it verges on bloated, but it's genuinely so fun to play that you won't care about its size when you're into hour 120 and close to discovering Excalibur.
Something else that makes Valhalla's size less daunting is the missions' quality and the fact they're often hilarious. There's also the brilliance of some of the characters – Ivar the boneless is very memorable – the enormous skill tree, the excellent combat with its numerous skills and abilities, and the sheer beauty of the game. And that's not even mentioning the extensive Viking lore you get to immerse yourself in as either a male or female Eivor.
Even if you manage to do everything Valhalla has to offer, there are still extras such as river raids, in-game events, and new challenges. Once that's finished, it's time for the enormous Wrath of the Druids and The Siege of Paris DLC packs.
Yes, there are still high points to climb to reveal activities, and Ubisoft does love to ram its paid-for content down players' throats. But make no mistake, Assassin's Creed Valhalla is a brilliant, beautiful game that will steal weeks of your time and make you wish you were a Viking.
Buy it from: Ubisoft Store, Epic Games Store
A galaxy away from Marvel's Avengers
Click on image for gameplay video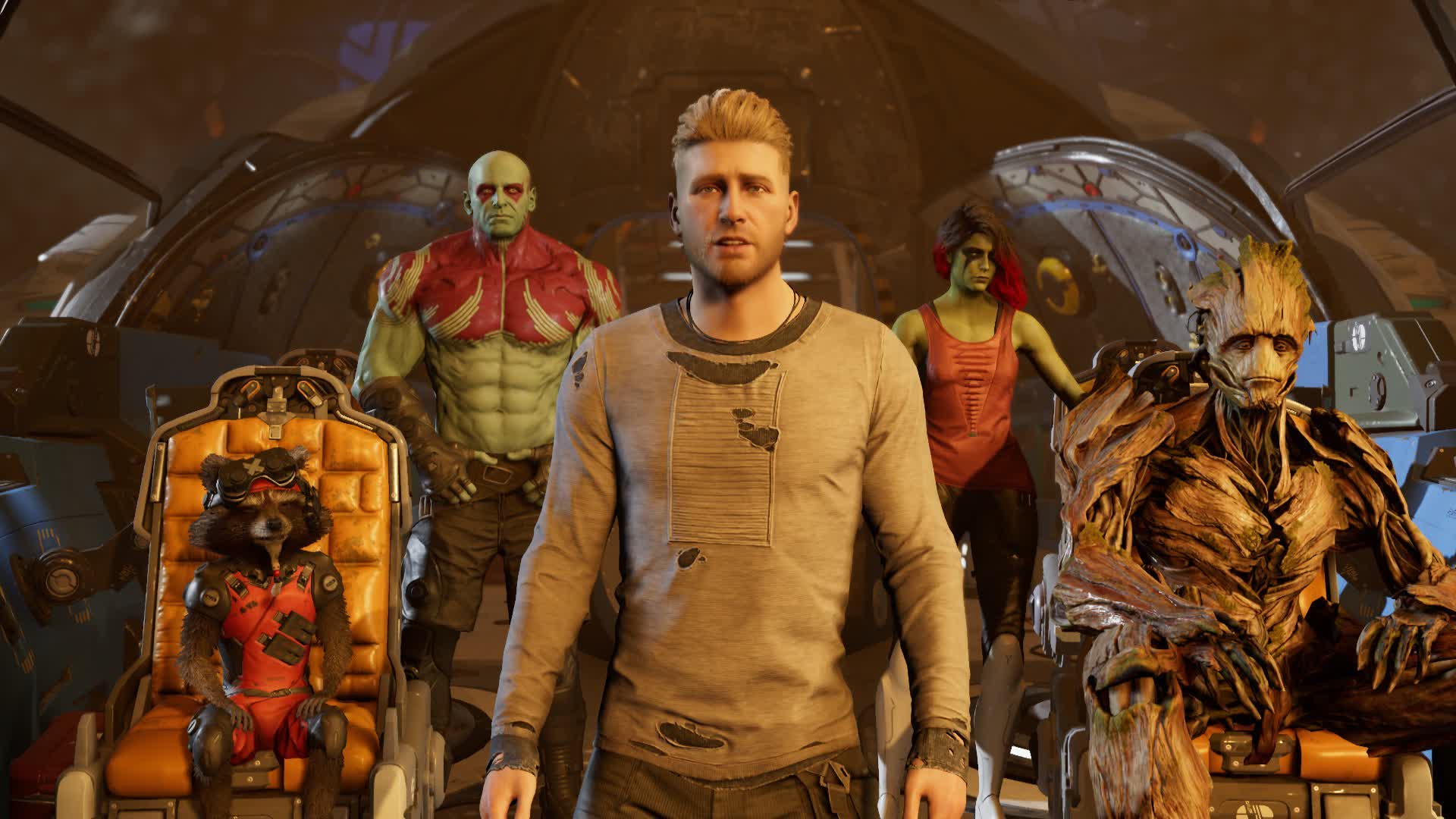 Genre: Action-adventure
Similar: Final Fantasy XV, Final Fantasy VII Remake, Guardians of the Galaxy: The Telltale Series, Kingdom Hearts
Graphics: Very pretty with beautiful backgrounds and locations
Gameplay: Third-person, narrative-driven, group combat with squad commands
Let's be honest, after the disappointment that is Marvel's Avengers, few people expected Marvel's Guardians of the Galaxy to be anything more than just "meh." The reality? MGotG is proof that among the many multiplayer-focused, games-as-a-service, and online-only titles available today, developers can still make great narrative-driven solo experiences.
Marvel's Guardians of the Galaxy sees players take on the role of Peter Quill, though this Star-Lord bears a closer resemblance to his comic book counterpart than he does Chris Pratt. The game itself is about as linear as you'll find anywhere, but that doesn't matter when the quality of the 16 chapters is this high.
While you don't control the rest of the Guardians directly, you can issue them orders in combat that are added to their standard AI attacks, a process that can get tricky during large-scale battles. The entire team can be upgraded with new abilities, and Quill can buy extra upgrades such as improved health, adding another light RPG layer.
Combat is one of the game's best elements, especially when you start unlocking new abilities. It includes the huddle, in which you must pick the correct dialog options for a burst of improved damage; few things are as satisfying as getting it right and hearing the opening bars of 'The Final Countdown' (or another 80s classic) as the team pounds the enemy.
The banter between team members is a highlight. It's often so funny, especially interactions with Drax, that you'll actively seek out conversations. The soundtrack is brilliant, and fans of both the comics and films will likely love all the references. It's also very pretty.
Emotional, nostalgic, and enormous fun, Guardians is one of this year's biggest surprises. It could have been better were it not for the bugs and technical issues, but at least those can be patched.
Buy it from: Steam, Epic Games Store, Microsoft Store
14 million players and counting
Click on image for gameplay video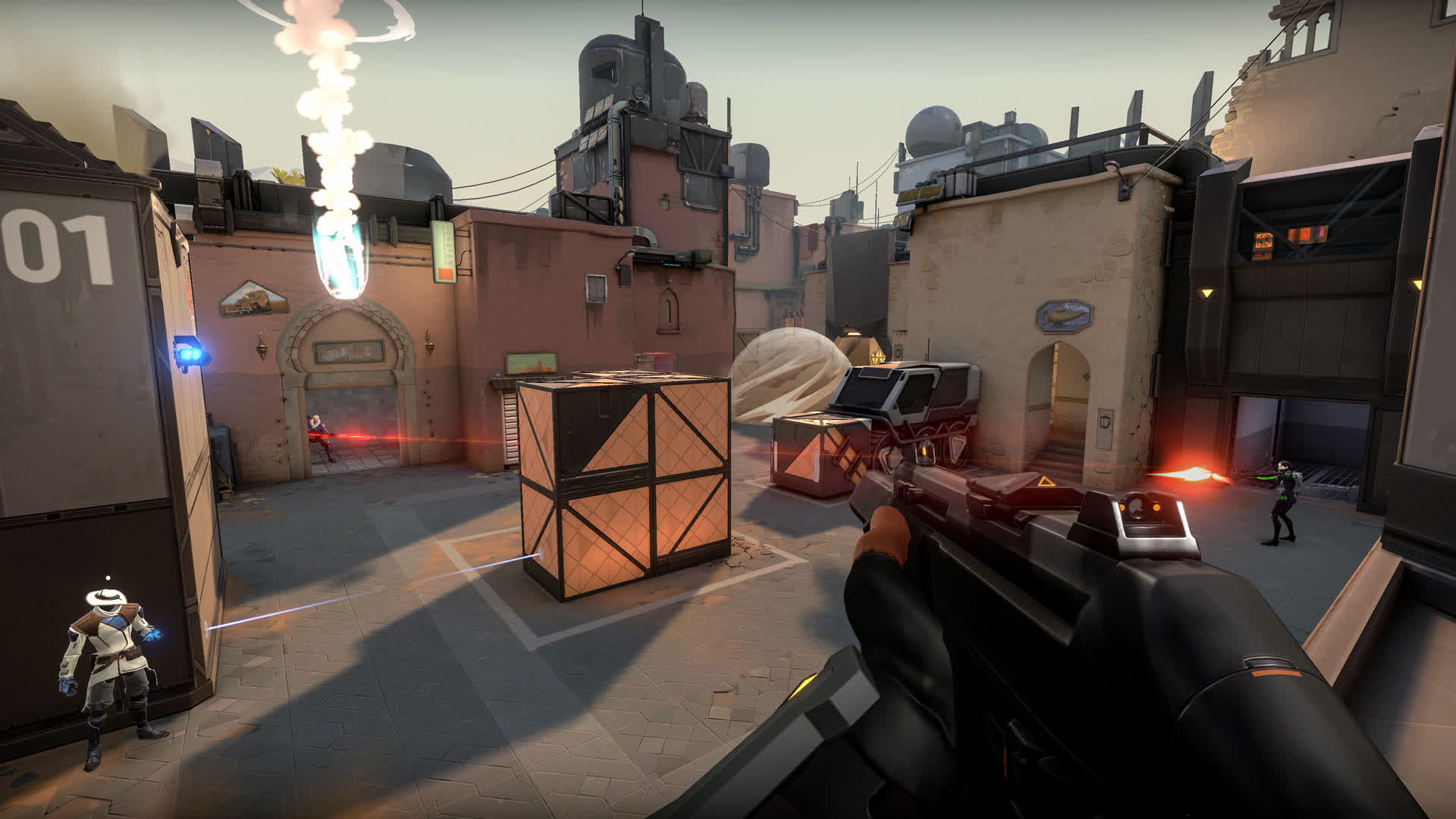 Genre: F2P tactical shooter
Similar: CS: GO, Overwatch
Graphics: Cartoonish, TF2-like, runs on well on low-end PCs
Gameplay: FPS, 5 vs 5, team-based, competitive
Counter-Strike: Global Offensive has ruled the competitive FPS scene for the better part of a decade, but Riot's foray into the genre has the potential to dethrone the king, especially with over 14 million players logging in monthly
Riot has plenty of experience in the world of competitive multiplayer games thanks to the everlasting behemoth that is League of Legends, and it brings that free-to-play, team-based action to a new perspective. In addition to the main influence of CS:GO, it blends Overwatch's colorful aesthetics and cast of characters (agents) divided into four roles, each with their own signature abilities, ultimates and backstories. There's also a ping system similar to Apex Legends, meaning you don't have to use a headset or type if you don't want to.
Valorant is 5v5 games across 25 rounds, with the attackers trying to plant a bomb (spike) and the defenders trying to defuse it. You'll also find that unlike similar games, not all character abilities are on infinite cooldown timers; two of these have to be bought in each round and have a limited number of uses. There's also ultimates that can take multiple rounds to recharge using kills, deaths, or spike actions.
As with all competitive games, other players can be the worst part of Valorant, and unlocking everything is grindy if you're not willing to spend some money. With its mix of strategic play, tactical depth, and teamwork, Valorant is the CS:GO for those who could never get into CS:GO. Once it sinks its addictive teeth into you, there's no letting go.
Free from: TechSpot Downloads
More boo! than boobies
Click on image for gameplay video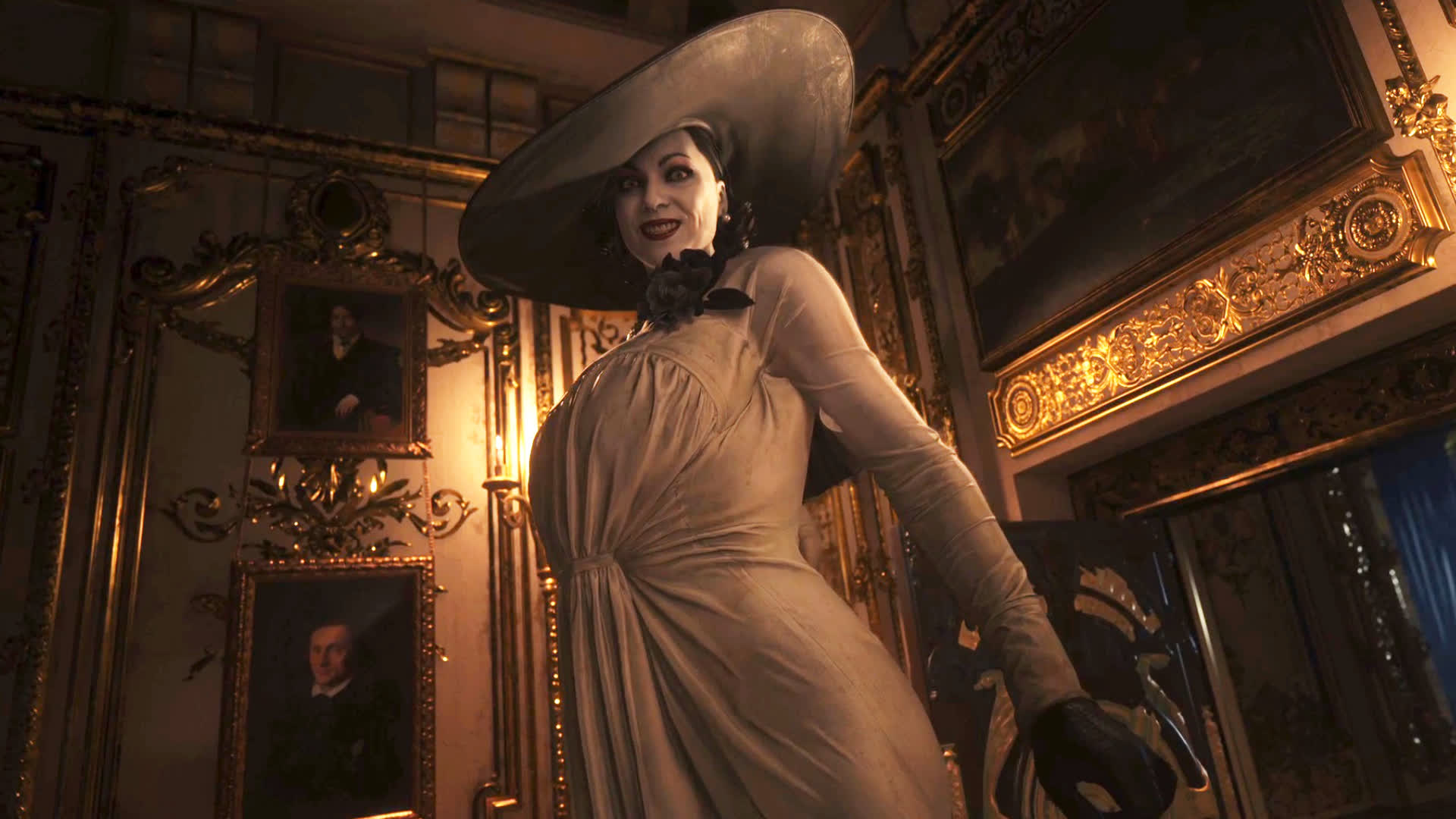 Genre: Survival Horror
Similar: Resident Evil 7, Resident Evil 4, The Evil Within
Graphics: Looks great even on less-powerful PCs
Gameplay: first-person, combat-heavy, puzzles
While many people still play Resident Evil Village because of the internet's brief obsession with 9-foot 6-inch fantasy woman Lady Dimitrescu, there's a lot more on offer here than an ample chest on a massive vampire.
Village's first-person perspective will see comparisons to predecessor Resident Evil 7, but the overall game, setting, and tone will likely bring to mind the classic Resi 4. Although Village is pretty combat-heavy, each of the main antagonists' lairs forces players to alter their approach; one section actually removes all of your weapons. Despite the focus on fighting, there's plenty of moments that will make you jump, including one section that's arguably scarier than any previous Resi game – or any game ever made, depending on your specific phobias.
There are plenty of highly imaginative beasts, monsters, and mutants to face off against. Luckily, in keeping with Resident Evil tradition, there's also a slew of weapons at your disposal, each taking up precious space in your backpack. These can be purchased and upgraded using cash from traded-in treasures, thereby encouraging exploration. You can also upgrade protagonist Ethan's stats by collecting ingredients for meals.
Fans will adore all the Resident Evil history within Village, but even those new to the series will find plenty to love. And once its roughly ten-hour story is complete, you can spend countless hours on Mercenaries, an excellent arcade game mode first seen in Resident Evil 3.
Some of the few negative points include the relatively short amount of time we spend with Lady Dimitrescu, not everyone wanting a Resi game packed with fighting, and puzzles that aren't likely to challenge, but this is nit-picking in what is one of the best Resident Evil games of modern times.
Buy it from: Steam
Looking even better after GTA: The Trilogy's release
Click on image for gameplay video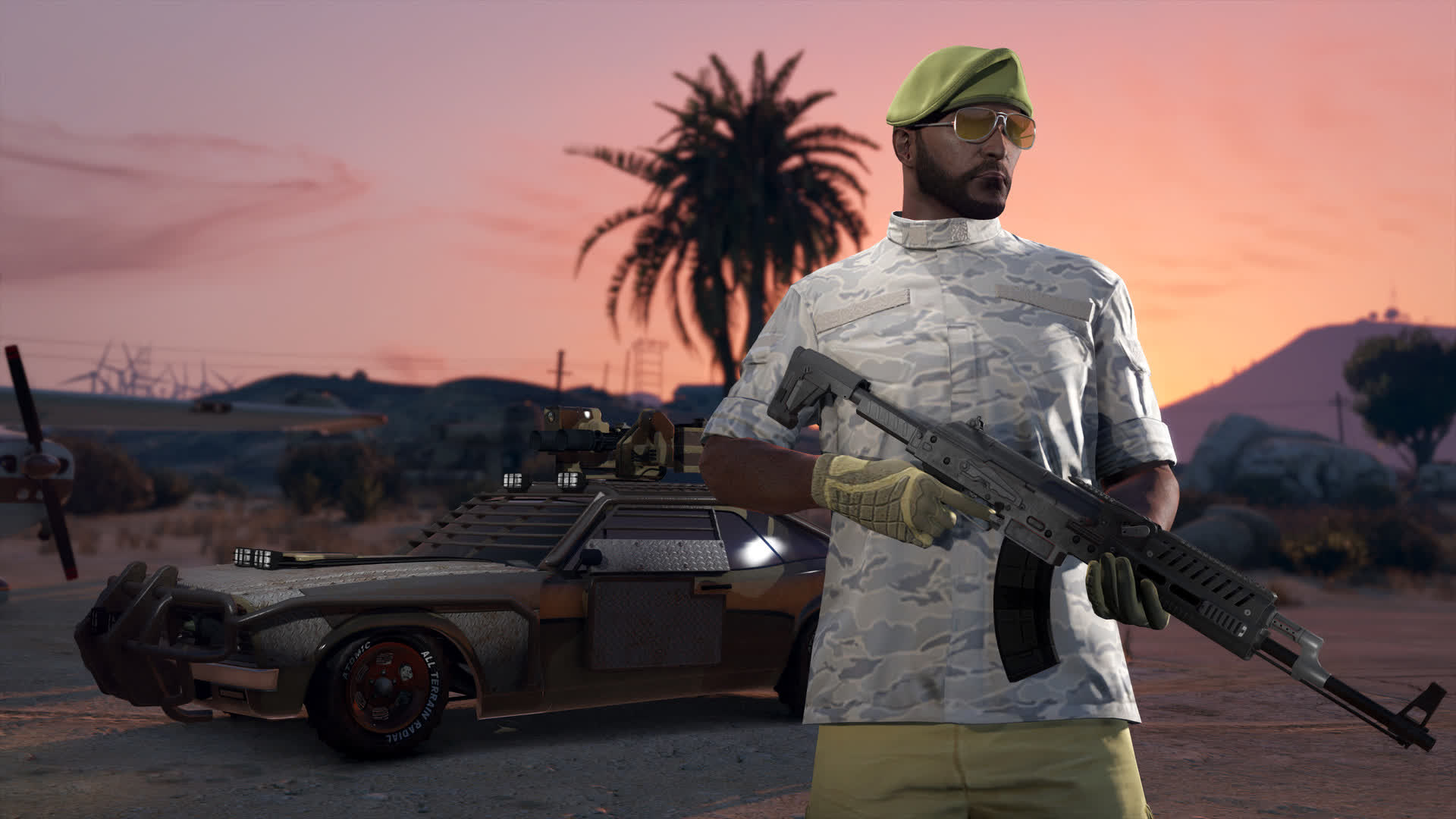 Genre: Open-world action/multiplayer
Similar: Watch Dogs 1 and 2, Red Dead Redemption 2, GTA: Vice City, GTA: San Andreas, GTA IV, Saints Row series
Graphics: Mods make them almost true to life
Gameplay: Third-person, first-person, driving, shooter
GTA V has two accolades it can be proud of: not only is it the best-selling game of all time with 238 million units sold, but it's also the only game to appear in every update of this bi-annual list since it began three years ago.
There are likely very few GTA players who haven't finished GTA V's campaign, but that's not what keeps them playing; it's the online element. GTA Online still makes the equivalent of a small country's GDP for Rockstar, partly because of new content, bonuses, discounts, etc., all of which keep the millions of players sticking around. It also helps that it's the sort of virtual world '90s kids used to fantasize about.
The PC version of GTA V launched in 2015, yet it's still one of the top 10 Steam games by concurrent player count. And with the unending number of mods released by fans, it's easy to see why GTA VI is still many years away from release – even with GTA: The Trilogy's disastrous launch.
Buy it from: Steam, Epic Games Store
The battle royale king
Click on image for gameplay video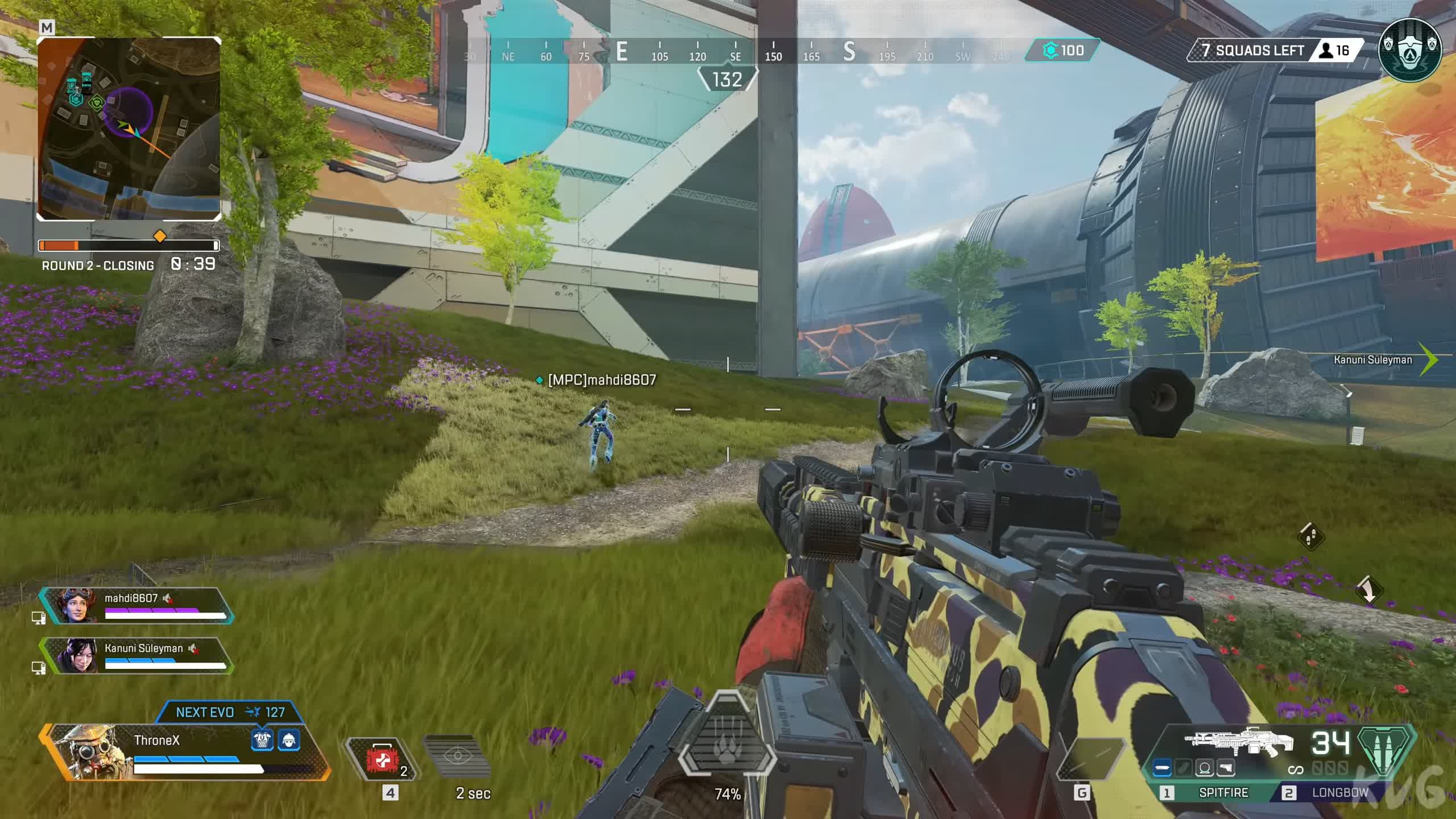 Genre: Battle Royale
Similar: Valorant, Fortnite, Overwatch, PUBG, Titanfall 2 multiplayer
Graphics: Arguable the prettiest BR game out there
Gameplay: FPS, team-based multiplayer
In an increasingly crowded genre that was ruled by Fortnite, many were surprised to see Titanfall developer Respawn enter the battle royale arena with Apex Legends. But in just two years, it has overtaken Epic Games' monster to become the most-consumed BR game in terms of viewer hours and hours streamed, as well as most people's favorite game in the genre.
Like many battle royales, Apex Legends is free and follows some familiar staples, including a shrinking play area, dropping from the sky onto an island, and loot. A system in which up to 20 teams of three-man squads compete to be the last group standing proved so popular that over 25 million players signed up to the game in the first week. Today, it has an average monthly player count of around 122.6 million.
While the game has a cartoonish art style similar to Fortnite, the backstories, personalities, and unique abilities of its hero characters put the game closer to Overwatch.
Anyone who's played Titanfall – Apex Legends is set in the same universe – will tell you that the combat in these games is one of their best aspects. Respawn excels in the weapons department with Apex Legends, thanks to a slew of great guns and attachments on offer that are fun to play around with while discovering your favorites. As with similar titles, post-release content such as new characters and weapons arrives via seasons. There are also events that offer limited-time cosmetics, game modes, and more.
Apex Legends is a great starting point for those who've always wanted to play a battle royale title but were put off by having to endure internet trolls. In a battle royale-filled world, it's the king of the hill.
Free from: TechSpot Downloads
Honorable mentions
Far Cry 6
Fans of the FPS series will know exactly what to expect: a massive open world with lots of guns, vehicles, mini-game, and hunting animals. But even with Giancarlo Esposito as the bad guy, are people getting tired of Ubisoft retreading the same ground?
The Ascent
Possibly the best, most detailed cyberpunk world ever to appear in a videogame – yet it's a twin-stick shooter! Much of the Ascent is excellent, and the fact it's cheap helps, too. It just misses out on a main entry because it gets a bit repetitive and the bugs/technical issues.
Age of Empires IV
A throwback to the classic days of real-time strategies, but some complain that it's too dated for modern tastes.
Dropped from the list
(Great, but had to make room for others)