TechSpot Holiday Gift Guide 2010
It's mid-November already, the holidays are quickly approaching and like every year you want to find the perfect gift for your loved ones. If you are reading this, chances are someone on your list is a 'techie', gadget freak, or simply one who enjoys tinkering with the latest technology. Before you hit the nearest electronics shop or head online to your favorite e-tailer for some shopping, check out our shortlist on some the hottest items for tech fans this year.
Just like in previous years we've thoughtfully compiled a list of technology toys, utilities and gadgets from least to most expensive. Whether you're looking to keep your spending in check or going all out and buying that big bad LCD you've been gazing at, we hope you'll find this guide handy. So without further ado here are our suggestions:
The basics - Gifts less than $150
Geeky t-shirt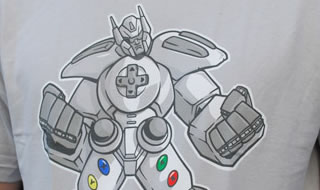 Why not allow your inner geek to express itself loud and proud without the suspenders and get them a shirt from SplitReason.com. Some of our favorites include the gaming lifestyle and run R2. BustedTees.com also has some pretty funny designs under its Internet and popculture categories, with prices starting at $10. Check them out!
Gorillapod Flexible Tripod
Get the perfect picture -
$20+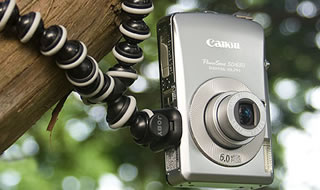 Joby's Original Gorillapod is simply the most versatile camera tripod available today. Featuring flexible leg joints that bend and rotate, the Gorillapod will firmly secure your compact digital camera to virtually any surface — anywhere and everywhere! Larger variants to accommodate DSLR cameras are also available, as well as a smaller Gorillamobile for handheld devices. It's the perfect gift for photo hobbyists and enthusiasts without having to buy expensive camera gear.
Games and more games
This season's blockbusters and picks -
$25 - $60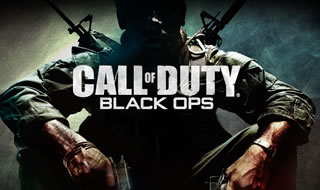 Odds are someone on your shopping list this year will be looking to spend a little quality time indoors playing the holiday's hottest titles on their favorite computer or video game system. We recently compiled a list of some of the hottest games for the PC this holiday season, including Medal of Honor, Fallout: New Vegas, and the upcoming World of Warcraft: Cataclysm. There will be no shortage of action on the console side either, as most games see a multi-platform release these days.
Roku XDS
Now playing: whatever you want -
$99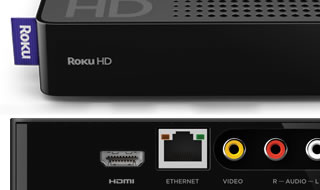 Roku is a little box that allows you to instantly stream tons of entertainment on your TV. Watch movies and TV shows from Netflix, Hulu Plus (coming this Fall) or Amazon VOD, listen to music on Pandora, catch the latest ballgame, and more — all available whenever you want it. It comes in three varieties, starting at $59 and ending with the $99 XDS model, which brings 1080p HD support over HDMI and extended-range Wireless N support. Apple is also selling its revamped Apple TV box for $99, but unless you're hooked to iTunes, this little streamer delivers more bang for the buck.
Logitech diNovo Mini
Master your HTPC with this tiny device -
$120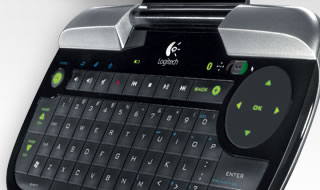 This palm-sized backlit mini-keyboard is the perfect companion for HTPC owners looking to take complete control their systems from the couch without cluttering up their living rooms with clunky hardware. Besides offering a comfortable typing experience, the Logitech diNovo Mini features a Dual-purpose ClickPad to perform as a touch pad to point and click or as an arrow pad to navigate menus and make selections. Those of you looking for a cheaper alternative might be interested in the Lenovo Multimedia Remote with Keyboard, which is available for a wallet-friendlier $47.
Seagate Momentus XT
The benefits of flash memory with the price of HDDs -
$129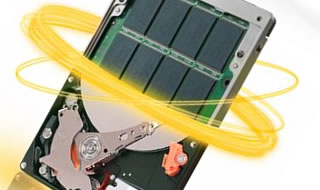 The Seagate Momentus XT is said to deliver "SSD-like" performance without sacrificing storage capacity and affordability. This 2.5-inch drive is designed for all standard laptop PCs and is OS-, driver- and software-independent, making it easy to integrate and easy to use. Although real world performance isn't quite as fast as an actual solid-state drive, it's a real improvement over the mechanical drives found in notebooks today. Gamers, those working in multimedia, and pretty much anyone who spends a significant amount of time in front of their PCs will appreciate the boost.
Razer Mamba
Elite ergonomic gaming mouse -
$130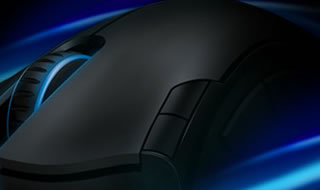 The Razer Mamba features gaming grade wireless technology with a hybrid system that enables instant wired/wireless functionality. It was the most expensive mouse in our 12-way roundup earlier this year, but if you demand an ergonomic wireless gaming solution with insanely high DPI (up to 5600), there isn't anything else on the market that compares. The Roccat Kone and Logitech G500 also ranked up there with the Mamba, while the Razer Imperator is another great alternative if wireless operation isn't important to you.
Mechanical Keyboard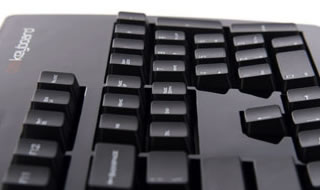 If you are aiming to buy a gift for someone that's been using PCs since the early IBM models in the '80s, consider a mechanical keyboard. Besides engulfing them in nostalgia with that distinct tactile feedback and audible click, these keyboards tend to be constructed of higher quality materials, last longer and are more reliable. We tested the Das Keyboard a couple of years ago and loved it. Filco is also considered one of the go-to brands among keyboard buffs and has three models available for $132, but if extra functionality like media keys is a must, the XArmor U9BL has you covered for $130, while Razer should be shipping its $80 BlackWidow by November's end.
Amazon Kindle
Reads like real paper, not a computer screen -
$140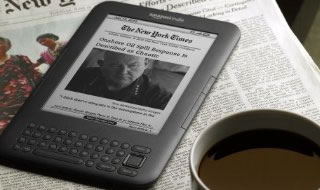 Apple's iPad might be getting all the attention from the media, but if you are looking for a dedicated ebook-reading device Amazon's Kindle is definitely the way to go. Its solid build quality, along with its improved design, integrated store, and cross-platform transportability make it the go-to, standard-setting device for anyone who wants to enjoy a good read and not worry about the eyestrain produced from reading text on traditional backlit LCD tablets or laptops.