It's self-evident how AMD has kept us busy over the last few months, showing us new generation GPUs aiming at all possible price points. From the performance-oriented HD 5850/5870, to the mainstream HD 5770 and the extreme dual-GPU powered HD 5970. The
budget models
had to wait a bit longer.
Today AMD is introducing another new member to the Radeon HD 5000 family -- the eighth installment in the series. The
ATI Radeon HD 5570
will sit between the aforementioned Radeon HD 5450 and 5670 in terms of pricing and performance, which means it should deliver a similar level of performance to that of the Radeon HD 4670 at the same starting price of ~$79.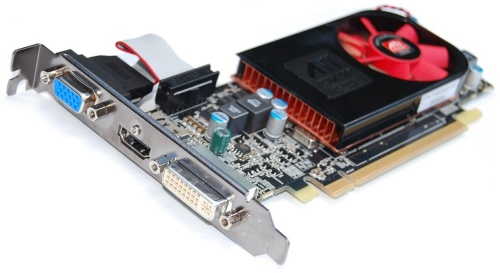 The Radeon HD 5570 is a more powerful GPU than the HD 5450,
capable of playing games comfortably at 720p
, while retaining some of the HTPC-friendly properties that made the latter an attractive buy.
Read the complete review
.