Several technology companies throughout history have been defined by a single product. Microsoft gained worldwide notoriety with Windows 95, Intel's Pentium processor boosted the company to new heights and many would argue that the iPod saved Apple from an untimely fate. For storage company
Iomega
, their claim to fame came in 1994 with the Zip drive, a disk-based storage system that filled the capacity gap between floppy disks and the rewritable optical disc that followed a few years later.
Although not as prominent a household name as it was a decade ago, Iomega still produces multiple consumer products covering a wide range of storage and networking needs. Today we'll be taking a look at the
eGo 1TB USB 3.0 Portable Hard Drive
, one of the latest additions to Iomega's portable storage line.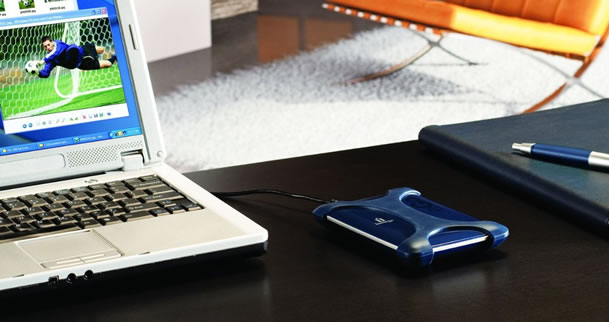 USB 3.0 support on the Iomega eGo provides faster performance but also the convenience of powering the drive from a single USB 3.0 port, an important feat if you plan to carry the drive around a lot.
Read the complete review.