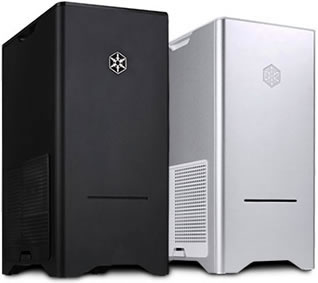 We've had our hands on various Silverstone cases in recent times, with the Raven RV03 being one of our favorites. As the latest member of the elite Raven family, the RV03 continued the tradition of using the "stack effect" which mounts the internal components at a 90 degree angle, pointing the "rear" I/O panel upward.
Although much of the enthusiast community's attention has been focused on the Raven cases, Silverstone offers a vast array of enclosures that rank favorably among system builders. The company's Fortress series is one such example, comprised of a very diverse range of mid-sized high-end cases that are constructed from a thick aluminum body to create a light yet durable chassis.
The new Fortress FT03 that we're reviewing today is unlike anything we've seen from the series before. Unlike its predecessors, this latest iteration is not a mid-tower ATX case, but rather utilizes its own unique design to take the form of a compact microATX case.