Taking it up a notch --- Gifts $300 to $600
A new 22+ inch LCD display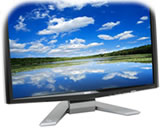 Upgrade in size or from CRT -

$260+

It's creeping up on 2009 and the old LCD concerns of lousy response times and washed out colors are virtually gone. If your loved one is still stuck with that clunky CRT eating up their desk space, surprise them this holiday season with a new LCD monitor that is larger and not too expensive to boot.

Making the recommendations based on our research for the November 2008 PC buying guides, we have two great monitors for you to check out that won't break the bank: the Samsung 2253BW 22" monitor ($260) and the Acer P243WAid 24" ($350).

Pick your gaming console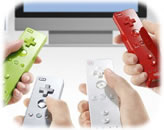 All three consoles are very worthy gifts; just make sure you select one that fits the person who will be receiving it:

Xbox 360: $199 and up - Offering the most diverse variety of games and online content, it's now also the cheapest of the three base console packages. The Xbox 360 is arguably the safest console to purchase if you have no idea what to buy the hardcore gamer in your life. While the $199 setup is a nice start, you might want to consider bumping it up to the $259 package for an additional controller and games or the $299 package for a 60GB HDD.

Nintendo Wii: $249 - A console that's better rounded for an entire family who likes to play games, for those who enjoy party games with friends and retro/casual gamers. While it lacks the visuals and overall processing power that its competitors have, the Wii's focus doesn't really seem to be about that, yet it's evidently succeeded with its approach. From little Johnny to the 60 year old cat lady next door, this console will probably offer you the most peace of mind if you have young kids because a bulk of the releases are rated 'E'.

PlayStation 3: $349 and up - The Sony PlayStation 3 has quite the package to offer when you take into consideration a single fact: alongside the PS3's obvious abilities to play games, it offers Blu-ray playback for your home entertainment center for a little more than the cost of a Blu-ray player itself. There are less console-specific titles and less titles on offer altogether for this console, however unless you are interested in a particular game only available on the Xbox or Wii platforms the PS3 ought to scratch any genre itch you may have.

Garmin Forerunner 405 GPS/HRM wristwatch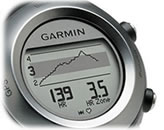 The Forerunner 405 is Garmin's flagship GPS-enabled sport watch that will allow the fitness buff to embrace their inner-geekiness. They will be able to monitor and view maps of exact paths traveled with the distance, pace, calories and heart rate plotted accordingly, schedule and categorize workouts, set specific goals and rest intervals or use customized workout templates designed by fitness experts among an overwhelming list of other features.

Bose QuietComfort 3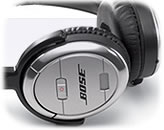 The perfect commuter companion -

$350

With the ever-increasing fuel costs, parking and toll fees, reliance on public transportation has grown into a daily travel ritual for many. The noise canceling feature of the Bose QuietComfort 3 will allow you to surround yourself in your preferred tunes and hopefully ease the pain of riding along with that bratty kid two seats back and the pompous neighbor blabbering on their mobile phone at triple the necessary volume (you know who you are).

Radeon HD 4870 X2 / GeForce GTX 280
Powerful graphics that look like an investment -

$420

With ATI and Nvidia stepping on each other's feet all year long, the result today is that we have a wide range of graphics cards offerings in all price segments. Currently the best investment is dictated by the games you run.

While the Radeon HD 4870 X2 is arguably the fastest single graphics card you can buy at around $520, the GeForce GTX 280 competes hand in hand in many games and takes the cake in some others. We favor the single GPU implementation on the GeForce, which translates in less driver dependability and improved power consumption scores.

In about 90% of current titles a single one of these cards will do just great with visual settings maxed out, but if you want to go berserk with your wallet, a pair of either card slapped in a SLI/Crossfire configuration will give you the most insane gaming performance, when drivers are up to snuff, of course.

Netbook with 9" to 12" screen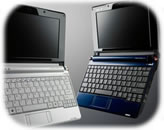 For the simpler tasks at hand, it's all you need -

<$500

The term 'Netbook' essentially refers to a miniature-sized, energy efficient laptop which is generally quite a bit cheaper than a standard laptop and is perfect for core web functions (browsing, instant messaging, emailing). They typically have 7"- 12" displays and nowadays utilize Intel's Atom CPU. There are quite a few manufacturers pushing these out lately and some of the more notable candidates include the Acer Eee PC, Aspire One, Dell Inspiron Mini and Lenovo Ideapad.

While it's going to be at least a few more weeks until we are done evaluating the netbooks we have in our labs for a comparison review, for now we can tell you're better off spending less than $500 in any of these little machines, all the newer models tend to come with the Intel Atom CPU (instead of the slower C7 or older Celerons), and preferably don't go for anything smaller than a 9-inch screen.