Sling Media has announced that its SlingPlayer Mobile for Blackberry application has moved out of public beta and is now available for download. The official release is priced at $29.99 with a 30-day free trial and you will, of course, need a Slingbox connected to your television source to watch and control streamed video directly from the BlackBerry smartphone.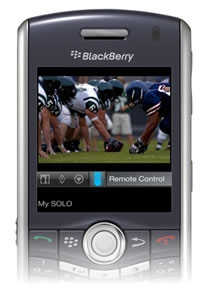 Both 3G and Wi-Fi connections are supported on the BlackBerry Bold while the rest of compatible devices (which doesn't include the Storm) are limited to Wi-Fi only. Those interested can download the SlingPlayer Mobile client from
mobile.slingmedia.com
directly from their smartphone browser. Also, in a related announcement, Sling revealed that it has submitted the finalized iPhone version to the App Store as well and is currently waiting for approval.