There has been quite an amount of buzz surrounding the Zune HD in recent months. Although Microsoft has already confirmed the device's existence and some of its features, many were left wondering exactly what would power all that promised high-def goodness. Citing unnamed sources within the company, Neowin revealed back in April that the Zune HD will use Nvidia's Tegra chipset for its 3.3-inch OLED touch screen and 720p HDMI output, and now Ryan Shrout from PC Perspective has corroborated this info from the other side of the fence.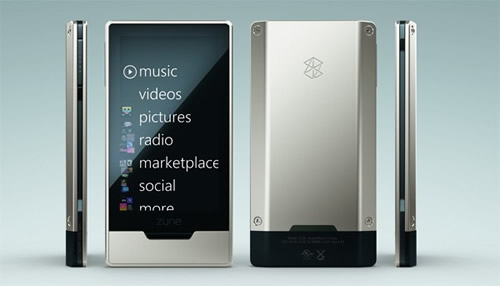 According to Shrout, he actually learned this in early June from some Nvidia staffers over at Computex, but just didn't realize how "news worthy" the information was – even though it represents the first deal to use Tegra in a major product. Not much in the way of new information was revealed, only mentioning previously disclosed characteristics like the chip's ability to decode a video stream using just 150mW of power and output audio at only 20mW.
Tegra is built around an ARM11 processor and includes an ultra low power GeForce GPU, HD video and audio processor and all the chip architecture needed for a complete SoC solution. Microsoft's choice of hardware potentially gives it an advantage over Apple's iPod touch, and indirectly supports rumors of the Zune HD
doubling as a gaming handheld
.