If you're one of the 36-plus million Gmail users, you know how awesome
Google's approach to email
and web-based instant messaging can be. What you may not be aware of however, is that tucked away in the settings are
over 50 features that you can toggle on to enhance your experience
, ranging from minor tweaks to entirely new functions.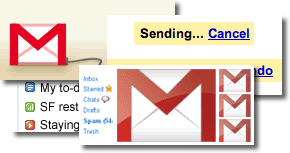 Google calls
the Gmail Labs section
a "testing ground for experimental features." I have about dozen such features enabled at the moment, and I've tinkered with several more. With so many choices it's easy to become overwhelmed and give up on finding just a handful that suit your needs. Today we will outline some of the more useful Labs features available.
Continue reading our Tech Tip of the Week
.