While Windows 7 is a largely polished upgrade from Vista, a few headaches have carried over. Among them is a security feature that assigns ownership of many system and program files to an entity called "TrustedInstaller."

Such a design is useful in the presence of inexperienced users, who might otherwise accidentally delete or modify important files. However, for the tech savvy, it can be an aggravating obstacle.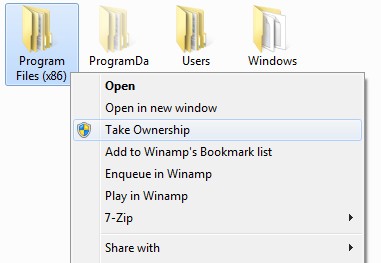 Taking ownership
generally requires you to dive in and out of GUI menus, or break out the command prompt. It's far more complicated than it needs to be, and thankfully,
there's a very basic fix
that should work on any 32 or 64-bit copy of Windows Vista or 7. The shortcut consists in placing a "Take Ownership" option on the context (right-click) menu.
Continue reading our Tech Tip of the Week.