Before we get started, we'd like to say that we realize a printer is just a printer to most people. It consumes precious workspace, costs a fortune in supplies, and few geeks would marvel at a copy machine's spec sheet. Along with that it should be made abundantly clear that this write-up is only
a quick look at the HP LaserJet P1606dn
, or more specifically, one of its key features:
Smart Install
.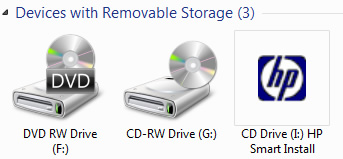 When
we covered the launch
of HP's self-installing printers back in April, some of you praised the concept while others questioned it -- and rightfully so, "plug and print" is a bold claim. Intrigued, we thought it would be cool to check one out, if only for the novelty factor. It's not a huge hassle to pop in a software disc, but if it can be done automatically, why the heck not, right? On the side this should also avoid the 'bloat' factor omnipresent in today's default installers.
Continue reading our Tech Tip of the Week.