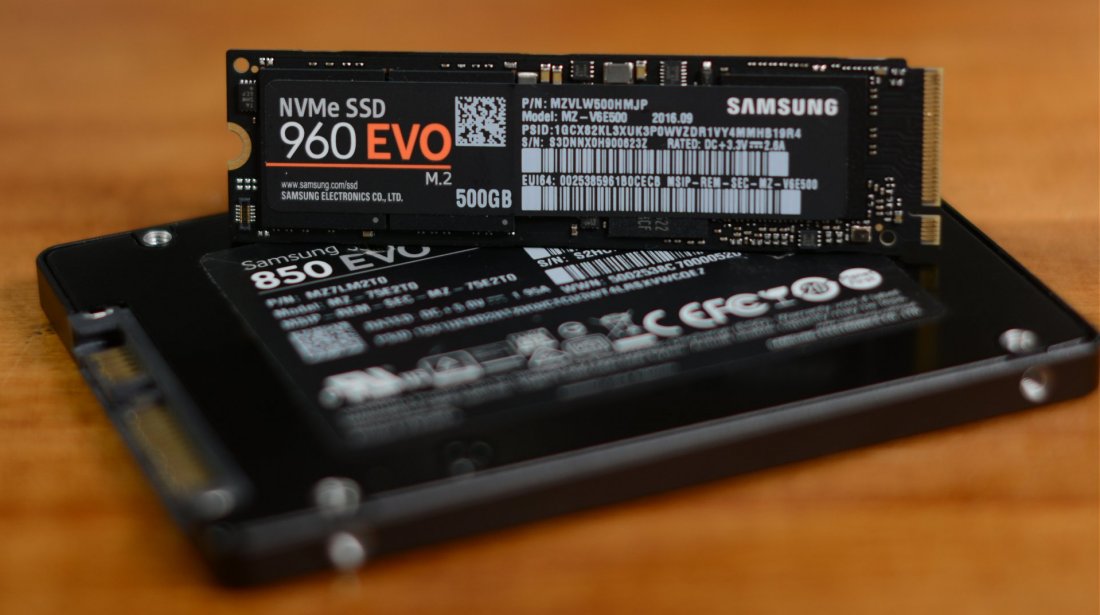 We liked what we saw when we tested Samsung's SSD 960 Pro nearly a month ago. The only drawback to Samsung's new series so far appears to be the price and while not outrageous by any means, a cost of $0.64/GB for the cheapest model is still expensive. Remedying this concern, Samsung has unleashed its more affordable 960 Evo series, which is also made in a smaller 250GB capacity.
Like the 960 Pro, the 960 Evo is powered by Samsung's Polaris controller coupled with Samsung's 48-layer V-NAND. Although the 960 Evo has been outfitted with TLC memory instead of MLC, the claimed impact on performance is minor with sequential read speeds dropping from 3.5GB/s to 3.2GB/s and write throughput going from 2.1GB/s to 1.9GB/s.
In other words, you'd be paying over 20% less for the 960 Evo than the Pro and yet the impact on performance could be considerably less than that.