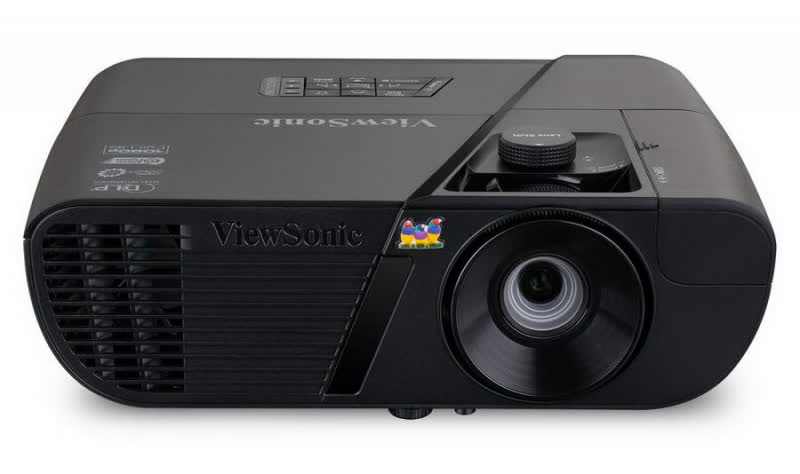 Pros:
The Viewsonic PRO7827HD has very good overall image quality with superb black levels and contrast for the money. A shorter-throw lens helps it project a larger image in smaller spaces, and connectivity is the best in its class
The right kind of filter, Good image quality in one of the preset modes, Support for stereoscopic mode, Three HDMI-input and support MHL, Trim design and black color casing, Security features against theft and unauthorized use, Loud and relatively high-qu...
Impressive brightness, Clean, detailed picture, Good overall 3D performance
Cons:
Worse gaming lag and film cadence than many projectors we've tested
The noise of a cinema projector relatively high, There is no remote control button illumination
TechSpot is supported by its audience. When you buy through our links, we may earn a commission.
Learn more
.
The Viewsonic PRO7827HD has very good overall image quality with superb black levels and contrast for the money. A shorter-throw lens helps it project a larger image in smaller spaces, and connectivity is the best in its class
The right kind of filter, Good image quality in one of the preset modes, Support for stereoscopic mode, Three HDMI-input and support MHL, Trim design and black color casing, Security features against theft and unauthorized use, Loud and relatively high-qu
Impressive brightness, Clean, detailed picture, Good overall 3D performance
Worse gaming lag and film cadence than many projectors we've tested
The noise of a cinema projector relatively high, There is no remote control button illumination
So-so contrast, Relatively high fan noise