Gone are the days when email was just text with an occasional embedded image. Google is bringing modern VoIP features into Gmail,
introducing voice
and video chatting into the email suite which is becoming ever more popular, in an obvious attempt to make it more of a communications center rather than just email.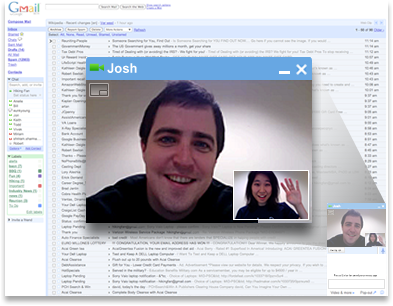 The new service is available via a plug-in, currently compatible with Mac OS X, Windows XP and Windows Vista. While it won't (yet) support Linux users, they are offering a variety of browser support, including Firefox 2 and 3, Safari 3, IE7 and of course Google Chrome. Opera isn't mentioned so it may have been left out at first.
This is certainly a very interesting endeavor – and it's easy to speculate on where it could go from here. Perhaps smartphones and PDAs of the near future could be used to video chat via Gmail as well, or maybe Google has the Android platform in mind as a target for a "Gmail communication device."