The Intel Core i7 is still the most powerful desktop processor money can buy and it should come as no surprise that it's also the most expensive. Yet it's possible to get together
the guts of a basic Core i7 system
for $600 if you choose the still very speedy Core i7 920.
This got me thinking about building a
microATX gaming system around the Core i7 platform
as it seemed like a feasible thing to do, except for the lack of X58 motherboards using this form factor.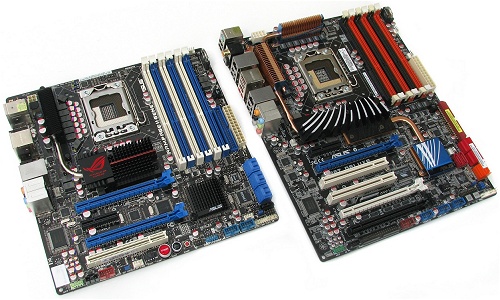 And then the
Asus Rampage II GENE
arrived, which is one of only two microATX motherboards currently available that support the Core i7. While microATX motherboards usually lack the support and features of a standard ATX board, Asus has evidently worked against that establishment making sure that the Rampage II GENE includes everything today's gamer might need along with overclocking support.
Read the complete review
.
Please post your feedback and comments about this article at:
http://www.techspot.com/vb/topic124626.html